Verdeling brede welvaart in 2020 vergelijkbaar met die in 2019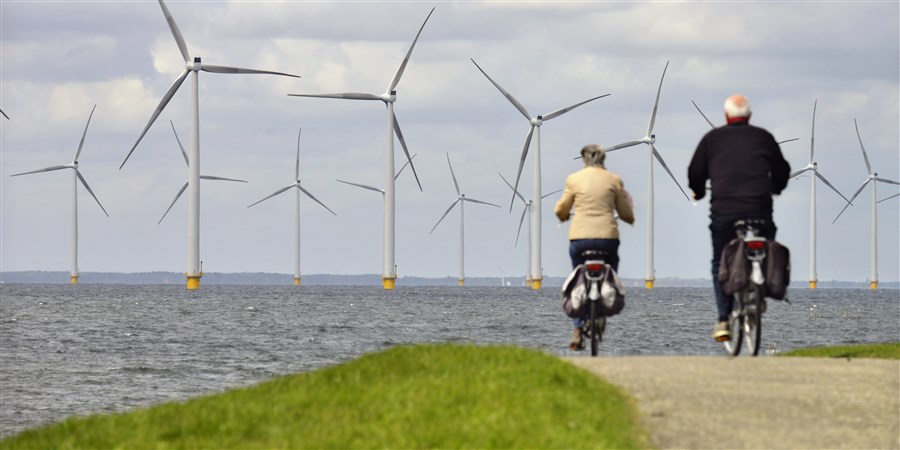 De brede welvaart is binnen Nederland niet gelijk verdeeld. Vooral laagopgeleiden en mensen met een niet-westerse migratieachtergrond hebben een lagere brede welvaart, hoogopgeleiden en mensen zonder migratieachtergrond juist een hogere. De coronacrisis lijkt vooralsnog weinig effect gehad te hebben op de verdelingspatronen. Dit blijkt uit de Monitor Brede Welvaart & Sustainable Development Goals 2021 van het CBS.
Welvaart gaat over meer dan economie en inkomen. Ook factoren als gezondheid, onderwijsniveau en de kwaliteit van de leefomgeving spelen een rol. Al die factoren samen vormen het concept brede welvaart. Die brede welvaart was in 2019 niet gelijk verdeeld. In het coronajaar 2020 kwam daarin weinig verandering. Groepen die in 2019 op bepaalde brede-welvaartsindicatoren afweken van het gemiddelde deden dat in 2020 meestal nog steeds.

Meer brede welvaart voor hoogopgeleiden en mensen zonder migratieachtergrond
De verdeling van de brede welvaart is gemeten aan de hand van scores op maximaal 21 indicatoren, verdeeld over de thema's welzijn, materiële welvaart, gezondheid, arbeid en vrije tijd, wonen, samenleving, veiligheid en milieu. Voor 17 van de 21 indicatoren is informatie beschikbaar over 2019 en 2020.
Op 10 van die 17 indicatoren komen hoogopgeleiden in 2020 bovengemiddeld uit. Het gaat dan bijvoorbeeld over tevredenheid met het leven, de eigen-gezondheidservaring, het hebben van betaald werk en het hebben van vertrouwen in andere mensen. In 2019 kwamen hoogopgeleiden op 11 indicatoren bovengemiddeld uit.
Laagopgeleiden komen, net als in 2019, op twee indicatoren bovengemiddeld uit. In 2020 was dat het geval bij de indicatoren over tevredenheid met de hoeveelheid vrije tijd en het ervaren van last van milieuvervuiling in de woonomgeving.
Mensen zonder migratieachtergrond komen in 14 gevallen bovengemiddeld uit (op 16 indicatoren in 2019). Alleen bij de indicatoren over overgewicht, tevredenheid met de reistijd woon-werkverkeer en het vertrouwen in instituties was dit niet het geval. Mensen met een niet-westerse migratieachtergrond komen, net als in 2019, op geen enkele indicator bovengemiddeld uit. Overigens zijn mensen met een niet-westers migratieachtergrond relatief vaak lager opgeleid, wat een deel van de ongunstige positie van deze groep verklaart.
Verdeling van brede welvaart, 2020 en 2019

Indicatoren waar bevolkingsgroepen een significant hogere (groen) of lagere (rood) welvaart hebben dan het nationaal gemiddelde (grijs), 2020 en 2019. Mannen en vrouwen worden niet met het gemiddelde vergeleken, maar met elkaar.

Gesorteerd op kleur

Gesorteerd op indicator

Hoogst behaald onderwijsniveau
Grote rol onderwijsniveau
In het onderzoek is niet alleen naar verdelingen op groepsniveau gekeken, er is ook naar stapeling van gunstige en ongunstige uitkomsten op individueel niveau gekeken. Dit is gedaan op basis van een onderzoekbestand waarin voor elke persoon informatie beschikbaar was over elf indicatoren van brede welvaart. In totaal was bij 15 procent van de mensen sprake van stapeling van gunstige uitkomsten en bij 15 procent was er stapeling van ongunstige uitkomsten.
Bij de stapeling van gunstige en ongunstige uitkomsten op het individuele niveau is vooral de rol van onderwijsniveau duidelijk. Mensen met een laag onderwijsniveau hebben bij uitzondering een stapeling van gunstige uitkomsten. Dat geldt voor 2 procent van hen. Ruim een derde van hen heeft juist een stapeling van ongunstige uitkomsten. Stapeling van gunstige uitkomsten komt bij hoogopgeleiden juist vaak voor. Van hen zit 34 procent aan de bovenkant van de verdeling.
Van de mensen van 65 tot 75 jaar zit ruim een kwart aan de onderkant van de verdeling. Mensen tussen 25 en 64 jaar zitten juist vrij vaak aan de bovenkant.
Bij deze analyse is gekeken naar de kenmerken leeftijd, geslacht, opleidingsniveau en migratieachtergrond. Als we rekening houden met de onderlinge samenhang van deze kenmerken, blijkt het (hoogst behaalde) onderwijsniveau het meest van belang voor het aantal indicatoren waarop mensen een gunstige of ongunstige uitkomst hebben. Daarna volgen leeftijd en migratieachtergrond.
Percentage van iedere bevolkingsgroep dat aan de bovenkant, in het midden of aan de onderkant van de verdeling van de brede welvaart zit
Hoogstbehaalde opleidingsniveau