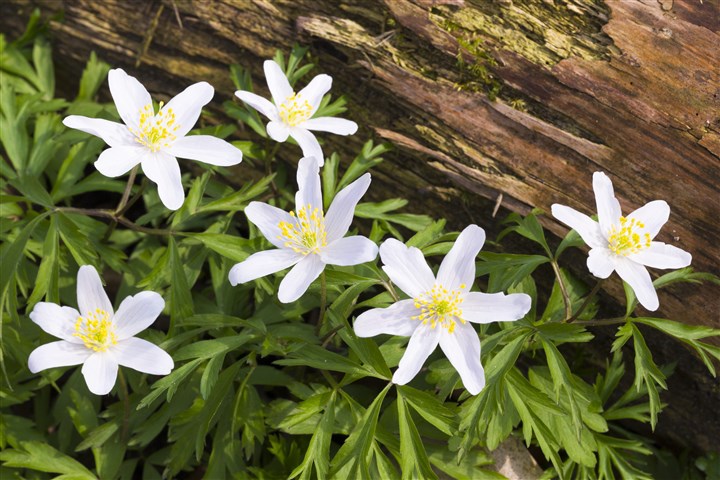 Forest and open nature
The area of forest and open nature has increased slightly, but its share in the total land area is among the lowest in the EU. The average change of forest and open nature has been 0.5 percent per year between 2000 and 2012, an average increase of 25 km2 per year. The area of forest decreased slightly between 2010 and 2012, whereas the smaller wetland area increased substantially. Other components of open nature, namely heathland and dunes, remain relatively stable in area.
Forest and open nature

| | Forest and open nature (% change per year) |
| --- | --- |
| 2000 | 0.7 |
| 2001 | 0.6 |
| 2002 | 0.6 |
| 2003 | 0.6 |
| 2004 | 0.5 |
| 2005 | 0.5 |
| 2006 | 0.5 |
| 2007 | 0.6 |
| 2008 | 0.6 |
| 2009 | 0.5 |
| 2010 | 0.5 |
| 2011 | 0.4 |
| 2012 | 0.4 |
The issue
The Netherlands is a very densely populated country and space is very scarce. The competition between different uses of this space is an environmental problem. Built-up areas are important for living and working. These areas are using up more and more space and it is mostly agricultural land that is being developed. Alongside the on-going transition of agricultural areas into built-up areas, new areas for forest or open nature are also being established. They are used for recreation and nature conservation and can also serve as water inundation areas in case of high water levels.
Analysis
Forest and open nature covered 14.6 percent of the land area in 2012.
Government policy aims to protect and improve the quality of nature, among other things by allocating space and implementing plans for Natura 2000 areas. By linking existing and planned natural areas for the national ecological network of protected areas, agricultural land has also been converted into nature and forest across the country.
Forest are decreased slightly between 2010 and 2012. Forest planted with EU subsidies from 1996 has grown and is now being cut for wood production. The increase in the total area of forest and open nature in recent years has been totally accounted for by an increase in open nature, such as wetlands and marshlands. The area of heathland and dunes has remained.
International comparison
International comparison is based on the share of forests in total land area. The Netherlands has one of the lowest shares of forest areain the EU and the OECD. The Netherlands has historically always been a relatively densely populated country with a lot of agricultural land. The lower delta location of the Netherlands has a significant influence on the landscape and also shapes internationally recognized wetlands with important natural systems. A low ranking based on an indicator reflecting share of forest area does not take into account valuable nature areas such as wetlands in a small number of countries.
Forest, 2014

Forest (% land area)

Finland
73.1
Sweden
68.9
Japan
68.5
Korea
63.5
Slovenia
62
Estonia
52.7
Austria
46.9
Slovakia
40.3
New Zealand
38.6
Canada
38.2
Spain
36.8
Portugal
34.9
Czech Republic
34.5
Mexico
34
United States
33.9
Luxembourg
33.5
Norway
33.2
Germany
32.7
Switzerland
31.6
Italy
31.4
Greece
31.2
France
30.8
Poland
30.7
Chile
23.5
Hungary
22.8
Belgium
22.6
Australia
16.2
Turkey
15.1
Denmark
14.4
United Kingdom
12.9
Netherlands
11.1
Ireland
10.9
Israel
7.5
Iceland
0.5
Source: FAO