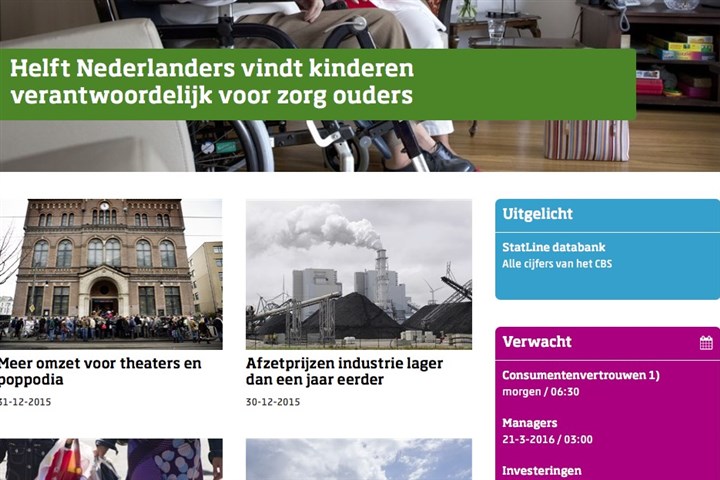 Accessibility
Status of accessibility of https://www.cbs.nl
We consistently strive to make our website www.cbs.nl accessible to everyone and on all types of devices. We do so by adhering to the international WCAG 2.1 accessibility standard. The below statement (in Dutch only) explains where Statistics Netherlands deviates from this guideline.
www.cbs.nl accessibility statement (Dutch only).
Do you encounter a problem with the accessibility of this website?
Should you experience any accessibility restrictions on our website despite the measures we have put into place, please let us know.