Higher wages and work pressure at US companies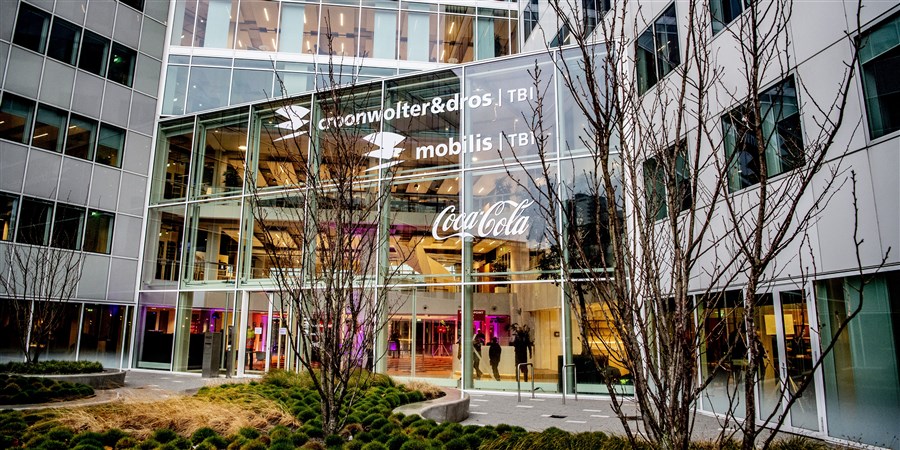 A growing number of people in the Netherlands are employed by a US-based or other multinational company. The median salary at these multinationals is higher than at non-multinationals. At the same time, employees of multinational companies work longer hours, experience greater work pressure and suffer more mental fatigue than employees of non-multinationals. This is reported by Statistics Netherlands (CBS) in the latest quarterly edition of the Internationalisation Monitor, which focuses on the United States.
[video: https://www.cbs.nl/en-gb/video/18cf9854f6e64c278c5f2dcbea5adff5]
English subtitles available
In 2016, the number of labour years (FTEs) in the Dutch private sector among people between the ages of 15 and 74 stood at over 3.7 million. Over 1.4 million FTEs or nearly 40 percent were found at multinationals. This is up from over 1.3 million two years previously, in 2014.
Out of the more than 13 thousand multinationals in the Netherlands, around one in five are US-owned. In 2016, US-owned multinationals offered over 201 thousand FTEs in employment, predominantly in manufacturing and trade. This was around 197 thousand FTEs two years previously.
Jobs in the Dutch private sector, FTEs, 2016

| | 2016 |
| --- | --- |
| US multinationals | 201 |
| Other multinationals | 1472 |
| Non-multinationals | 2003 |
| Unknown | 45 |
Higher wages, longer hours
Although hourly rates vary per industry, the median hourly wage for employees at US-owned companies is higher than at non-US companies.
Median hourly wage, by type of company and sector, 2016

US multinational (euros )

Other multinational (euros )

Non-multinational (euros )

Total
20.3
14.4
12.4
Manufacturing
24.8
22
14.5
Trade
20.5
12.3
11.5
Information and
communication
27.4
22.8
18.6
Specialised business
services
26.2
24.4
17.7


Although employees of US companies are paid higher hourly wages, they also work more (overtime) hours per job. In 2016, the median number of hours worked per year was nearly twice as high at US multinationals in the Netherlands compared to other multinationals, and around 2.5 times higher than at non-multinationals. Partly as a result of this, the median annual salary at US companies (not adjusted for the number of hours worked) was over

20 thousand

euros higher than at other companies.

Over half of all FTEs at US companies fall in the highest pay group (i.e. the 20 percent highest hourly wages). This is the case for

35 percent

of annual salaries at other multinationals and

21 percent

of annual salaries at non-multinationals. Aside from higher wages, employees at American companies are more likely to have a permanent contract and participate in education or training.
Employees of multinationals have more mental fatigue
In 2016, employees at US and other multinationals were most likely to suffer from mental work-related fatigue (burn-out complaints) several or more times per month. The fewest complaints were experienced by employees of non-multinationals.

At both US-owned and other multinationals, female employees in particular are more likely to suffer from work-related burn-out complaints. Around 19 percent of female employees at US multinationals and 16 percent of women working at other multinationals report such complaints; these shares are higher than among female employees of non-multinationals.
Work-related mental fatigue (burn-out complaints), 2016

Male (% at least several times per month)

Female (% at least several times per month)

US multinationals
14.4
19
Other multinationals
14.9
15.7
Non-multinationals
13.1
12.7
Source: CBS, TNO
Highest workload at US companies
The reported workload was highest at US multinationals. Employees there are relatively likely to report they have to work fast, extra hard or long hours. Relatively the lowest workload is seen at non-multinationals.
Average workload among employees, 2016

Workload per type of company, 2016

Reported workload (1=never, 4=always experience high workload )

US multinationals
2.5
Other multinationals
2.4
Non-multinationals
2.3
Source: CBS, TNO


Data on working hours, overtime, work-related mental fatigue and workload have been derived from the Netherlands Working Conditions Survey (Nationale Enquête Arbeidsomstandigheden) conducted by CBS and TNO.

More information, including on the interconnections between the Netherlands and the United States: read the Executive Summary (in English) of this Internationalisation Monitor on the United States.