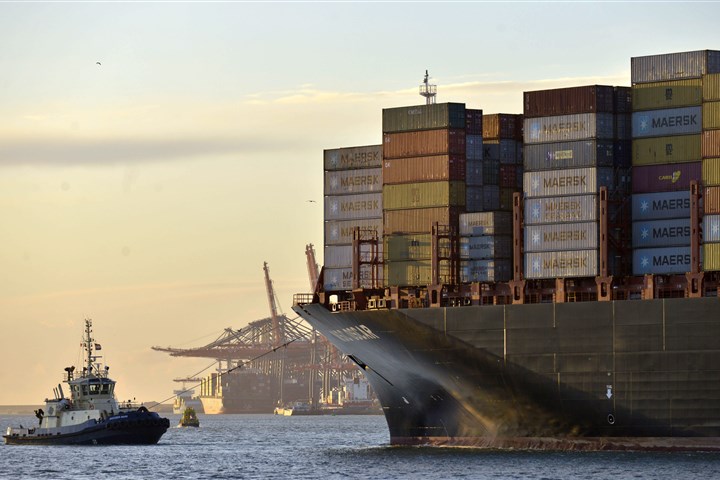 International Trade in Goods
Statistics Netherlands (CBS) publishes monthly figures on international trade in goods. These figures provide insight into the trade in goods between the Netherlands and other countries. They are of great importance for determining the gross domestic product. In addition, the results indicate an understanding of the competitive position of the Netherlands compared to other countries.
2021
For information on International Trade in Goods (ITG) up to the reporting period (December) 2021, go to: International Trade in Goods 2021.

Preparing for changes as of 2022
Due to the new European regulation for business statistics (Regulation (EU) 2019/2152) and the improvement of our processes and systems, there will be some changes for International Trade in Goods (IHG) as of the reporting period January 2022. On this page you will find more information.

Test option
If you have a reporting obligation for 2021, you will receive a letter from us with login details to make a test declaration. So you can prepare for the changes as of the reporting period 2022. In the test declaration you can see what will change in 2022.

Reporting only via IDEP+
Reporting via UPLOAD/SRL is no longer possible. You can only use the online application IDEP+ to make your declaration. Please refer to the following manual and instructional videos on submitting data via IDEP+:

Manual_Statistical_Declaration_ITG_2022
[video: https://www.cbs.nl/en-gb/video/5f04b0991b3f48a4a1da4f69bbf4146d]
Importing data
It is possible to fill in the data manually in the test declaration, but you can also import the data. This is useful when you want to enter a large number of records at the same time. In IDEP+ import templates are available for this purpose. It is also possible to create your own import templates. These will remain available when you submit your declaration in 2022. For more information go to: Importing data in IDEP+.
[video: https://www.cbs.nl/en-gb/video/204c7b537ce042108de85d20a6caa00f]
Changes as of January 2022
For information on all the other changes as of reporting period January 2022, go to: Changes ITG as of January 2022.
Data submission
Go to https://antwoord.cbs.nl to open the online questionnaire. The letter you received from Statistics Netherlands contains your username and password for logging into the application.
Results
You can find the results of the research on the theme page on International trade and in the dossier on globalisation.
Contact
For questions about this survey, please contact: CBS Contact Center.