34 percent more Belgian enterprises in the Netherlands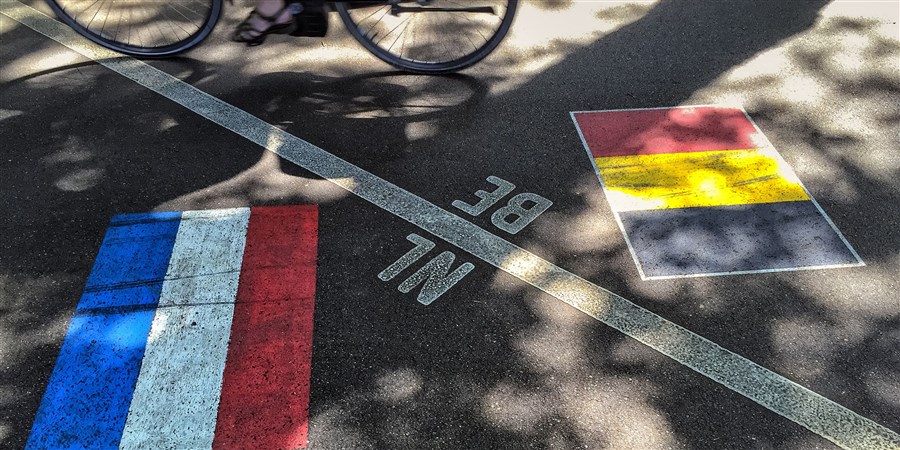 In a span of five years, the number of Belgian-owned multinationals in the Netherlands has grown from 1,138 in 2015 to 1,528 in 2020. Over the same period, the contribution of Belgian-owned firms to the Dutch economy has almost doubled, to approximately 4.6 billion euros. Incidentally, this is less than the contribution of firms with headquarters in the United States, Germany and the United Kingdom. Statistics Netherlands (CBS) reports this based on newly released figures.
In 2020, the Netherlands had nearly 15 percent more foreign-owned multinationals compared to 2015; the number of multinational enterprises with a Belgian majority stake was up by 34 percent. This was the largest increase in absolute terms among the top 10 countries of origin. Altogether 390 more firms with a Belgian majority stake were added after 2015. The value added generated by Belgian-owned firms increased from 2.5 billion euros in 2015 to 4.6 billion euros in 2020. At the same time, their staff numbers rose from 31 thousand to 50 thousand. Nevertheless, in terms of staffing, Belgian multinationals still lagged far behind their British counterparts, which offered employment to over 70 thousand more people in the Netherlands.
Foreign-owned multinationals in the Netherlands: top 10 origin countries

Land

2020*

2015

United States
2799
2728
Germany
2192
2055
United Kingdom
1540
1316
Belgium
1528
1138
France
860
806
Japan
587
535
Switzerland
518
440
China
488
406
Sweden
437
351
Denmark
308
226
*provisional figures
1 in 3 Belgian-owned firms active in Dutch trade
In 2020, wholesale and retail trade retained its position as the sector with the largest number of foreign-owned enterprises. Of the 1,528 Belgian-owned multinationals here, 508 operated in the wholesale and retail sector, contributing a value added of 907 million euros. They mainly included producers of non-food, industrial machinery and foodstuffs. Other Belgian-owned multinationals were predominantly active in specialised business services, manufacturing and information and communication.
Information and communication along with manufacturing had the largest value added
In the period 2015-2020, the number of Belgian-owned firms in the information and communication sector rose by 67 percent. The growth was primarily found in service sector activities in the area of information technology, such as software development. The Belgian-owned firms in information and communication combined generated a value added of 1.2 billion euros. In 2020, the highest value added was posted by Belgian manufacturing multinationals.
Belgian-owned enterprises by sector, 2020*

Bedrijfstak

Number of enterprises

Value added (million euros)

Trade
508
907
Specialised business services
245
216
Manufacturing
197
1272
Information & communication
188
1212
Other business services
100
321
Transport & storage
93
257
Other
194
360
*provisional figures
Belgian-owned multinationals more active in border regions
Aside from locations in the (COROP) regions with the largest cities, e.g. Greater Amsterdam, Greater Rijnmond, Utrecht and South East Noord-Brabant, many Belgian firms choose border regions, including West Noord-Brabant (350 locations), South Limburg (215), Mid Noord-Brabant (125) and Zeelandic Flanders (115). These firms largely operate in wholesale and commission trade, retail trade, and service activities in the area of information technology. Enterprises controlled from more distant countries (e.g. the US, the UK and China) have their subsidiaries mainly in the large cities around the Randstad conurbation.
Locations of Belgian-owned multinationals, 2020*

COROP

Belgian business locations

Achterhoek
30
Agglomeratie 's-Gravenhage
105
Agglomeratie Haarlem
35
Agglomeratie Leiden en Bollenstreek
45
Alkmaar en omgeving
35
Arnhem/Nijmegen
95
Delft en Westland
30
Delfzijl en omgeving
less than 5
Flevoland
55
Groot-Amsterdam
330
Groot-Rijnmond
290
Het Gooi en Vechtstreek
35
IJmond
30
Kop van Noord-Holland
45
Midden-Limburg
70
Midden-Noord-Brabant
125
Noord-Drenthe
15
Noord-Friesland
20
Noord-Limburg
65
Noord-Overijssel
50
Noordoost-Noord-Brabant
125
Oost-Groningen
10
Oost-Zuid-Holland
35
Overig Groningen
50
Overig Zeeland
75
Twente
65
Utrecht
270
Veluwe
95
West-Noord-Brabant
350
Zaanstreek
20
Zeeuwsch-Vlaanderen
115
Zuid-Limburg
215
Zuidoost-Drenthe
15
Zuidoost-Friesland
15
Zuidoost-Noord-Brabant
215
Zuidoost-Zuid-Holland
80
Zuidwest-Drenthe
15
Zuidwest-Friesland
5
Zuidwest-Gelderland
40
Zuidwest-Overijssel
20
*provisional figures