Business confidence down at the beginning of 2022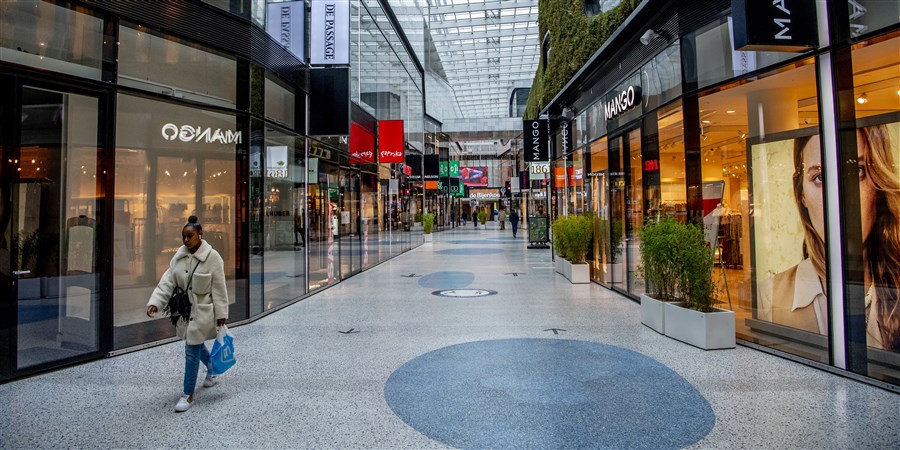 At the beginning of 2022, business confidence declined after three consecutive quarters of growth. The mood did remain predominantly positive in most sectors. Business confidence has fluctuated widely since the coronavirus pandemic began, which is closely linked to the COVID-19 measures in place and the measures taken over the previous months. This is especially true for sectors that are directly affected by lockdowns. For example, in accommodation and food services the mood once again changed completely with business confidence at the beginning of 2022 at the lowest point of all sectors. This is reported by Statistics Netherlands (CBS), the Dutch Chamber of Commerce (KvK), the Economic Institute for Construction and Housing (EIB), the Dutch Organisation for Small and Medium-Sized Enterprises (MKB-Nederland) and the Dutch Employers' Organisation (VNO-NCW) on the basis of the Netherlands Business Survey (COEN).
Data for this survey were collected prior to 25 January, when COVID-19 restrictions were eased. The entrepreneurial sentiment described in this news release may therefore be different from the sentiment at the time of publication.
Business confidence has varied since coronavirus outbreak
At the beginning of 2022, the business confidence index stood at 6.4. This is approximately 13 points lower than a quarter previously, when the index hit a record high. The business confidence index comprises a composite indicator for expectations as well as – the larger part - realisation. For the latter, entrepreneurs assess whether certain indicators have improved relative to the previous quarter.

Despite the strong decline, business confidence was at a higher level at the beginning of 2022 compared to the first quarter of 2021, when many businesses were forced to close doors due to a lockdown, just as they were at the start of this year. A year ago, business confidence fell slightly in the first quarter and the sentiment was still predominantly negative.
Business confidence

Jaar

Kwartaal

Business confidence

2008
Q4
-7.0
2009
Q1
-24.3

2009

Q2
-29.7

2009

Q3
-23.5

2009

Q4
-13.5
2010
Q1
-7.1

2010

Q2
0.5

2010

Q3
3.4

2010

Q4
6.1
2011
Q1
7.2

2011

Q2
10.1

2011

Q3
3.2

2011

Q4
-4.4
2012
Q1
-6.3

2012

Q2
-6.8

2012

Q3
-8.6

2012

Q4
-9.2
2013
Q1
-10.7

2013

Q2
-11.7

2013

Q3
-8.7

2013

Q4
-2.7
2014
Q1
1.6

2014

Q2
4.7

2014

Q3
2.9

2014

Q4
4.9
2015
Q1
5.6

2015

Q2
5.4

2015

Q3
8.7

2015

Q4
7.4
2016
Q1
9.3

2016

Q2
8.8

2016

Q3
7.9

2016

Q4
9.2
2017
Q1
14.7

2017

Q2
15.5

2017

Q3
15.9

2017

Q4
13.4
2018
Q1
18.1

2018

Q2
14.2

2018

Q3
15.0

2018

Q4
13.4
2019
Q1
10.6

2019

Q2
12.0

2019

Q3
10.6

2019

Q4
6.6
2020
Q1
6.4

2020

Q2
-37.2

2020

Q3
-19.3

2020

Q4
-4.0
2021
Q1
-6.0

2021

Q2
2.3

2021

Q3
18.4

2021

Q4
19.8
2022
Q1
6.4
Source: CBS, EIB, KVK, MKB-Nederland, VNO-NCW
Sentiment reversed in accommodation and food services
In virtually all sectors, business confidence declined relative to the previous quarter, but in most sectors it remained positive. In accommodation and food services, the mood changed substantially from positive to negative, with confidence reaching the lowest point of all sectors. This was mainly related to how entrepreneurs in this sector saw turnover and the economic climate deteriorate over the three preceding months. One quarter previously, the same indicators were still improving relative to the second quarter, when strict COVID-19 measures were in place; at that time, business confidence was highest in the accommodation and food services sector.

Retailers were in a pessimistic mood as well at the beginning of 2022. Entrepreneurs in the sectors of information and communication, mining and quarrying and wholesale trade remained optimistic, despite some decline in business confidence. In the real estate sector, however, the sentiment indicator improved slightly. This was mainly related to the turnover increase recorded by this sector over the three preceding months.
Business confidence by sector

Bedrijfstak

2022 Q1

2021 Q4

Non-financial private sector
6.4
19.8
Construction
23.1
24.9
Transportation and storage
14.1
20.2
Business services
12.4
20.0
Wholesale and commission trade
9.9
23.5
Manufacturing
9.0
12.3
Real estate activities
6.0
4.6
Information and communication
4.6
21.8
Mining and quarrying
4.5
22.1
Car trade and repair
1.7
4.8
Retail trade (excl. cars)
-5.0
1.9
Accommodation and food services
-35.3
34.5
Source: CBS, EIB, KVK, MKB-Nederland, VNO-NCW
More obstacles due to lack of resources, materials and space
Each quarter, the Business Survey asks about obstacles entrepreneurs are facing in production processes and in business activities. The most frequently faced obstacle for entrepreneurs in early 2022 was a shortage of staff. The share reporting this stood at nearly 28 percent in early 2022, following several consecutive quarters with an increase. In addition, more and more entrepreneurs reported shortages of production resources, materials or equipment, and space. At the start of 2022, almost 14 percent indicated such shortages, against less than 3 percent on average in the same period over the years 2012-2020. Larger enterprises were more likely to report obstacles. Around 17 percent of the enterprises with 100 or more employed persons indicated this. The share was lowest among enterprises with 5 to 20 employed persons at 11 percent.

The share of entrepreneurs who were hampered by a shortage of production resources, materials, equipment or space was above the long-term average in almost all sectors. The share was relatively highest in the automobile trade at approximately 29 percent, i.e. around 10 times the long-term average. In sectors such as manufacturing, wholesale trade, real estate and construction, the percentage share far exceeded that in previous years as well. On the other hand, the number of entrepreneurs facing equipment shortages was slightly lower than previously in the accommodation and food services sector.
Shortages of production resources, material and space as main obstacles to business performance

Q1 2022 (% of enterprises)

Average Q1 2012-2021 (% of enterprises)

Total (excl. financial and utility companies)
13.6
2.9
Car trade and repair
29.1
2.9
Manufacturing
27.5
6
Wholesale and commission trade
23.9
4.5
Real estate activities
19.7
3.8
Mining and quarrying
12.9
6.1
Construction
12.3
2.4
Transportation and storage
11.6
3.5
Agriculture, forestry and fisheries
9.2
2.9
Retail trade (excl. cars)
9.2
1.9
Other services
7
1.1
Business services
4.6
1.2
Information and communication
4.5
0.7
Accommodation and food services
1.4
1.6
Culture, sports and recreation
1.1
0.9
Source: CBS, EIB, KVK, MKB-Nederland, VNO-NCW