8 in 10 working millionaires are self-employed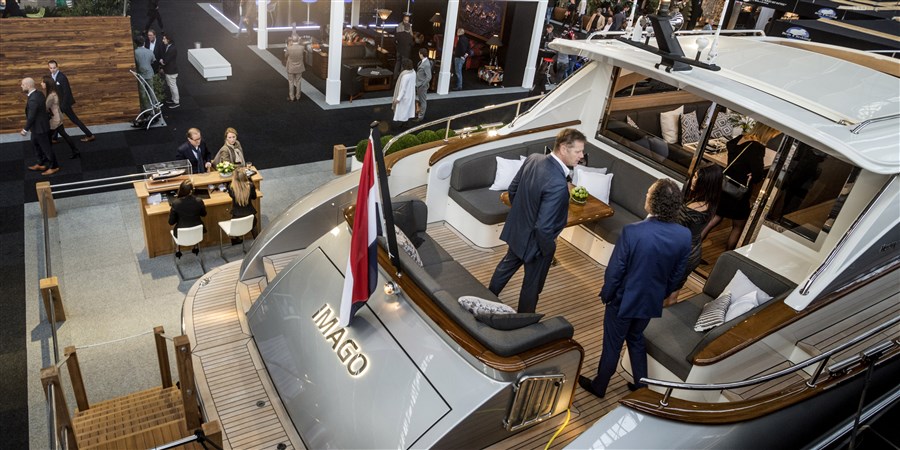 On 1 January 2015, there were 106 thousand households in the Netherlands with assets valued at one million euros or more. Eighty percent of the main breadwinners in such households are entrepreneurs. The majority of employed millionaires work in either agriculture, trade, financial services or business services. Statistics Netherlands (CBS) reports this based on newly released asset figures over the period 2007–2015. The study on millionaire households was commissioned by Dutch private bank Van Lanschot.
 


English subtitles available via YouTube settings

Not included in the equity is the value of owned-occupied homes and mortgage debts (if any). For approximately two-thirds of the main breadwinners in millionaire households, the primary source of income in 2015 was work. The remaining one-third of millionaires were mostly retired. Nearly 80 percent of the working millionaires are self-employed. Almost half are directors and major shareholders, while slightly fewer than one-third are entrepreneurs. Among the non-millionaire households with main breadwinners whose primary source of income is work,15 percent are self-employed.
Many millionaires are dairy farmers
Most working millionaires can be found in agriculture, financial services, trade, specialist business services and care. Agriculture is a sector with relatively many independent entrepreneurs, whose assets are primarily invested in the farm, including the land.
Working main breadwinners of millionaire households by sector, 2015

| | Millionaires |
| --- | --- |
| Agriculture, forestry and fisheries | 19 |
| Financial services | 16 |
| Trade | 14 |
| Specialist business services | 14 |
| Healthcare and welfare | 7 |
| Other sectors | 30 |
Around half of working millionaires in agriculture, forestry and fisheries are active as dairy farmers. One quarter own either cereal or vegetable farms. Of the millionaires working in financial services, two-thirds own or are engaged in financial holdings, usually as directors and major shareholders. Millionaires working in healthcare relatively often run a specialist or dental practice. Finally, those working in specialist business services are often found in organisation consulting or law firms.
40 percent of millionaire assets are in substantial shares
Given the large share of self-employed among Dutch millionaires, almost half of the total assets combined is in the form of substantial shares and business assets. In addition, 13 percent of the assets are in the form of bank or savings deposits. The ratio is just the reverse among non-millionaires: over half of their wealth is in bank or savings deposits and 12 percent in substantial shares and business assets. A millionaire household has on average 423 thousand euros in savings deposits, against 33 thousand euros on average in the case of non-millionaire households.
Distribution of assets, millionaires and non-millionaires, 2015

| | Other assets | Substantial shares | Business assets | Real estate (excluding own home) | Securities | Bank and savings deposits |
| --- | --- | --- | --- | --- | --- | --- |
| Millionaires | 4.7 | 39.6 | 8.1 | 16.1 | 18.2 | 13.2 |
| Non-millionaires | 4.3 | 5.7 | 6 | 21.1 | 11.9 | 51 |
Higher substantial shares as equity increases
Substantial shareholding increases with the value of assets owned by a millionaire household. Among households with a total equity at least 10 million euros, substantial shares account for 64 percent of this equity, as against 22 percent among millionaires with equity worth 1 to 2 million euros. This is related to the fact that there are relatively more directors-shareholders in the group with the highest asset levels. A large part of their assets is held in substantial shares. The value of their other assets (bank and savings deposits, securities, real estate that is not their own home, business equity and other assets) declines proportionally as their equity increases.