Retail turnover down in November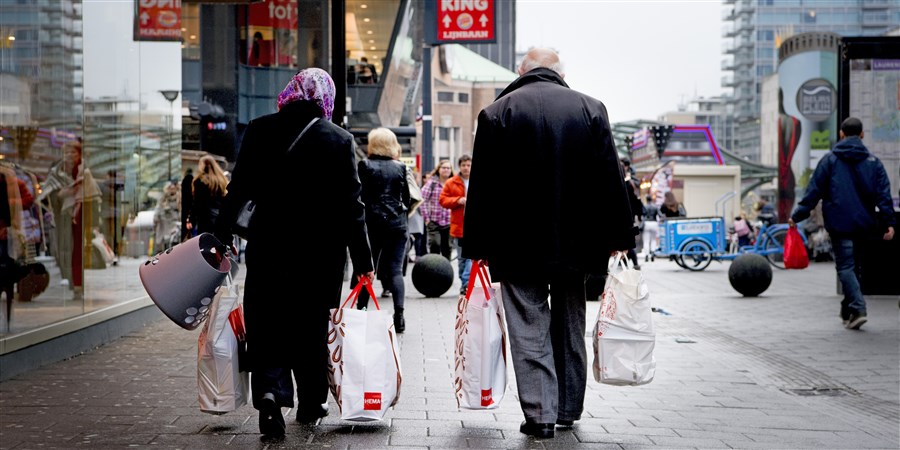 According to Statistics Netherlands (CBS), year-on-year retail turnover was 2.2 percent down in November. The decline is partly due to the unfavourable shopping-day pattern. Turnover achieved by the non-food sector was more than 5 percent down. Turnover generated by food, beverages and tobacco shops also declined marginally, but online retailers boasted a turnover growth in excess of 24 percent in November.
November 2015 had one Saturday less and one Monday more than November 2014. Because Saturday is a better day for the retail sector, turnover results were affected in a negative manner.
Poor turnover results for non-food sector
In November turnover results in the non-food sector were 5.1 percent below the level of November 2014. The volume of sales shrank by 5.4 percent, but the year-on-year price level was somewhat higher. In nearly all branches within the retail sector surveyed in November turnover was below the level recorded in October.
Clothing shops suffered a loss of more than 11 percent, whereas turnover grew marginally in October. Due to the mild weather conditions in autumn, shoppers bought fewer clothes, but the figures do not provide unambiguous information about the extent to which weather conditions gave rise to the turnover loss. The average temperature in November was considerably higher than in November 2014 and as a result there was little demand for winter clothes. The average monthly amount of precipitation in November was also higher than usual.
Turnover non-food sector, November 2015
With a loss in turnover by more than 20 percent, household appliances shops suffered most. For the first time in more than twelve months, chemist shops were also faced with loss of turnover, but home furnishing shops performed well (+ nearly 4 percent).
Shopping-day pattern leads to marginal turnover decline in food sector
Food, beverages and tobacco shops lost 0.7 percent relative to one year previously. Consumer prices were approximately 0.7 percent up, volume shrank by 1.4 percent. Supermarkets lost 0.8 percent, turnover generated by specialist shops remained stable (- 0.1 percent).
Robust growth online shops
Turnover achieved by online retailers soared by 24.3 percent in November. Turnover generated by retailers for whom online sales are only an additional activity, the so-called multi-channelers, grew by 22.8 percent. Web shops recorded 25.4 percent year-on-year turnover growth in November. Web shops are exclusively engaged in selling goods and services online. For the first time since April, multi-channelers achieved less turnover growth than web shops.
More online retailers, fewer traditional shopkeepers
Since the first quarter of 2008, the number of traditional shopkeepers has fallen by more than 11.5 percent to over 63 thousand. The decline was most obvious for consumer electronics shops (- 22.8 percent) and chemist shops (- 22.5 percent). Many shoe shops (- 12.9 percent) and clothing shops (- 14.1 percent) also closed down.
Surprisingly, the total number of retail shops has increased by 15.4 percent to nearly 113 thousand. Web shops almost entirely account for the increase. Since the first quarter of 2008, the number of web shops has grown by a massive 292 percent to more than 31 thousand. Competition is rather fierce in this market and it is fairly cheap to start up or close down a web shop. The average life span of web shops is relatively short.
Number of retail businesses