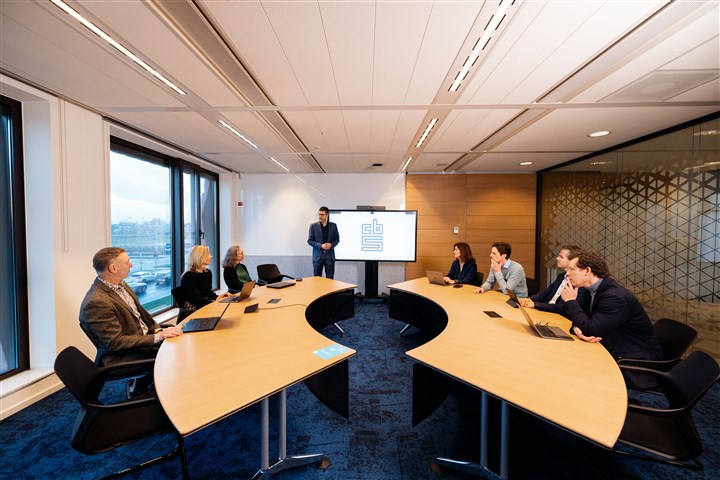 Government-related information management
Statistics Netherlands (CBS) has developed a policy around its information management. This policy sets out how CBS manages government-related information. For example: chat history, emails and web documents in which government-related information is shared. An outline of this policy will be available on this page in the near future.

CBS attaches great importance to government transparency and strives to disseminate as much information as possible to the public, for example via news and press releases, open data portals or websites. More details on this can be found in our publication policy. In addition, CBS is transparent about its research methods, in accordance with the requirements as laid down in the Statistics Netherlands Act.
Open Government Act
On 1 May 2022, the Open Government Act (Wet open overheid, WOO) came into force. It has replaced the Government Information (Public Access) Act (WOB). The WOO ensures that private citizens can gain insight into the Dutch government's actions if and when applicable. In the Netherlands, public sector information must always be accessible to the public. An exception to this is when the requested information is classified by law as unsuitable for public disclosure. At CBS, this is particularly the case for data sources and the inherent privacy protection around such data.
Open op Orde
The new act obliges public sector organisations and Autonomous Administrative Authorities (ZBOs) such as CBS to actively disclose as much information as possible. In the coming years, CBS will continue to prepare for an optimum level of transparency in its digital information management. The change that is needed for this takes time, know-how and additional resources. This is why CBS takes part in a government-wide operational improvement project, entitled 'Open op Orde'
More information
CBS is pleased to explain how its statistics are compiled. This visualisation shows how our figures are calculated. This involves the application of strict international quality standards. and dealing with privacy and personal data. For questions about our figures, statistics or research methods, please get in touch with our Infoservice department. To obtain government information, you can ask CBS to make specific information publicly available. This is done by filing a so-called WOO request, formerly a WOB request.
WOO requests
WOO requests (i.e. requests based on the Open Government Act) must be submitted in writing: by post or as an email attachment (mail us at: CSB-juridisch@cbs.nl). This means that WOO requests submitted via other media (such as social media, fax, etc.) will not be processed. This also applies to formal notices of default. Please state clearly that this is a WOO request at the top of your letter or if applicable, in the subject line of your email.

Our contact details are:
Statistics Netherlands
Attn. The WOO officer
P.O. Box 24500
2490 HA The Hague
The Netherlands

Conditions for WOO request
A WOO request has no form requirements, but must meet the following three conditions:
1. the request must be as specific as possible about the type of information that is requested;
2. the request must be related to information contained in actual documents;
3. the request must be related to information that is available at Statistics Netherlands (CBS).

In case it is unclear whether these conditions are met, CBS may approach the requester for clarification. Processing of the request will then be postponed until the moment such clarification has been received.

Publicly accessible
Information disclosed as part of a decision on a WOO request is made publicly accessible. As of 1 May, CBS publishes the anonymised WOO decisions together with the published documents in Documents and publications.