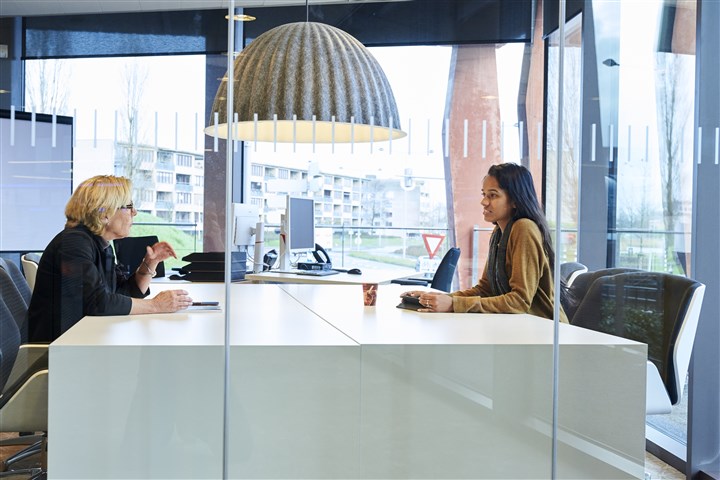 Additional statistical research
On this page, you can find out how CBS may be of service and what types of assignments fall outside the scope of CBS' tasks.
Independent, reliable data
CBS produces reliable statistical information which can be used by the government, among others, to formulate policies and in decision-making. CBS does not make any policy recommendations, provide any forecasts (except some demographic forecasts), or state any predictions. Such services can be obtained from other – private – organisations.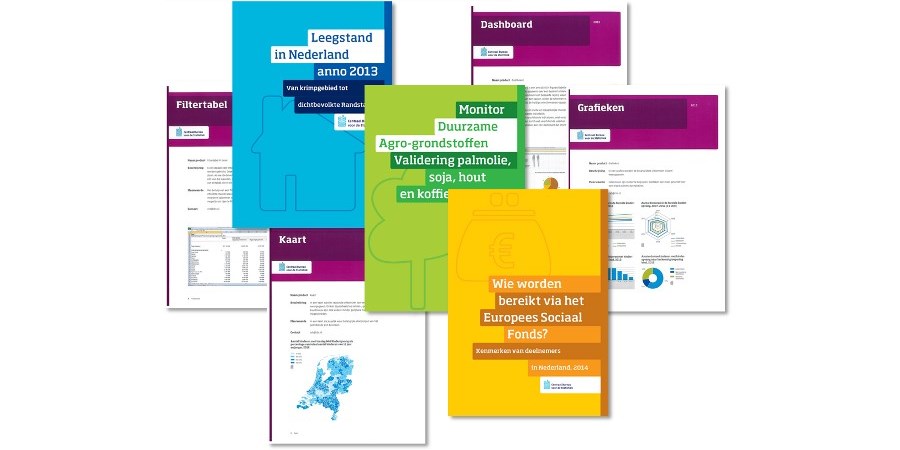 If you are a public organisation
Public organisations are always welcome to contact CBS with statistical requests that serve the public interest/task. At the same time, public organisations should consistently check whether a private sector organisation might be consulted and should consider its specific motivation to opt for CBS. This is why CBS will ask for your research motivation. In case you opt for CBS, please fill in the form provided here or contact us at asd@cbs.nl. CBS will then review your request and motivation. CBS will charge the integral cost price for work on your research assignment.
If you are a private organisation
Do you operate in the private sector? In principle, we will suggest that you let a private sector organisation conduct statistical research on your behalf. However, there are a few instances in which CBS may make an exception:
If it concerns expanding an existing dataset on StatLine and it involves minimal work.
If no other organisation is able or willing to conduct this research.
If you are a private organisation with a specific assignment from a government organisation and you need statistical data that cannot be obtained from cbs.nl/statline.
If you are a private organisation performing a statutory task, which means you can avail of CBS statistical data for that particular task.
Do you still want to address your request to CBS? If you wish to approach us nevertheless, please fill in the form provided here or contact us at asd@cbs.nl. CBS will then review your request and motivation. CBS will charge the integral cost price for its work in your research assignment.
Competitive Neutrality Officer and Complaints Mechanism, implementation of the Policy Decree and Ministerial Decree
In order to bring greater transparency to the additional statistical research that is performed by CBS, the government has drawn up a policy decree and a ministerial decree. If you are a public organisation, private organisation or other institution with questions about CBS research work in the present or past, or you wish to know more about CBS partnerships, please contact the Competitive Neutrality Officer by email at cno@cbs.nl. They will get in touch with you.
Do you believe CBS is failing to comply with the relevant regulations? You can contact the Competitive Neutrality Officer to discuss this matter. You may also file a formal complaint under the General Administrative Law Act (Algemene Bestuurswet).
The complaint can be submitted via klachtencommissiebrenmr@cbs.nl. The letter of complaint (which must be on the organisation's letterhead) shall at least include the following:
Name of the authorised person who files the complaint on behalf of the organisation, address of the organisation;
A description of the activities that gave rise to your complaint;
The date and signature.
You should receive a response within 10 working days as to whether your complaint is admissible and is processed by the complaints board.
The complaints board for enforcement of the policy and ministerial decrees comprises three independent members: Michaël van Straalen (chair), Michiel Bijlsma and Marie-Louise Leijh-Smit. The complaints procedure is outlined here.
Ethics committee
Aside from a legal assessment whether CBS is permitted to grant a request for additional statistical research, the ethical aspects of the statistical request shall also be considered. These are handled by an ethics committee, consisting of several content experts. The line management may consult the ethics committee on any ethical issues. The ethics committee shall make the assessment as to whether the benefits outweigh the burden on society, including the (emotional) burden on people involved.
Alliances
For CBS, maintaining partner alliances with academic institutions and private organisations is one of its strategic priorities. We are already engaged in a number of projects involving research collaboration in various ways with many private organisations. These range from innovation trajectories to joint services on behalf of public organisations, both in and outside the Netherlands. It goes without saying that in such work as well, we abide by the Statistics Netherlands Act, public procurement legislation ('Aanbestedingswet') and the national Competition Act ('Mededingingswet').