Vehicle mileage abroad down by one-third in 2020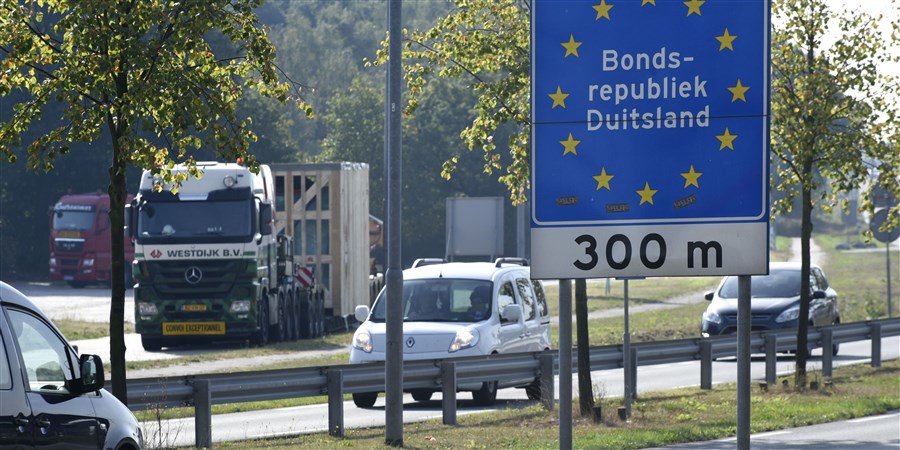 In pandemic year 2020, Dutch passenger cars, delivery vans, coaches, buses and heavy goods vehicles combined travelled a total distance of almost 15 billion kilometres outside the Netherlands. This is 6.7 billion kilometres or nearly a third less than in the previous year. In particular passenger cars and buses covered less mileage abroad. Statistics Netherlands (CBS) reports this on the basis of newly released figures.
Total kilometres travelled by Dutch motor vehicles abroad

| | Passenger cars (x billion) | Delivery vans (x billion) | HGVs (x billion) | Coaches/buses (x billion) |
| --- | --- | --- | --- | --- |
| 2020 | 11.294 | 0.742 | 2.879 | 0.026 |
| 2019 | 17.726 | 0.785 | 3.078 | 0.065 |
| | | | | |
| | | | | |
Substantial drop in car and bus mileage
Of all kilometres travelled abroad in 2020, 76 percent were travelled in a passenger car. Car mileage abroad dropped by 36.3 percent: from 17.7 billion km in 2019 to 11.3 billion km in 2020. This means a stronger percentage decline in car mileage abroad by Dutch passenger cars compared to domestic trips, which declined 14.8 percent in the same period.
During the coronavirus crisis, restrictions were in place to limit travel abroad for work, grocery shopping, day trips and holidays. The number of car holidays abroad fell by around 36 percent relative to 2019 as a result.
Bus and coach mileage abroad showed a year-on-year decline of slightly over 60 percent to 26.2 million km.
Relatively limited decline in HGV mileage
The drop in mileage among vehicles primarily used for goods transport, including delivery vans and heavy goods vehicles, remained relatively limited. For example, Dutch delivery vans covered 742.4 million km abroad last year, 5.4 percent less than in 2019. Heavy goods vehicles drove almost 2.9 billion km abroad, which was 6.4 percent down on the previous year.
The declining trend in HGV mileage abroad already became visible before the pandemic. Fifteen years earlier, HGVs still drove 4.3 billion km abroad.
Also less mileage by foreign motor vehicles in the Netherlands
Aside from lower mileage by Dutch motor vehicles abroad, a similar decline was recorded for foreign vehicles travelling around the Netherlands. They covered a total distance of 5.1 billion km last year, which was 30.7 percent lower than in 2019. Foreign coaches and buses in particular covered less mileage in the Netherlands (-46 percent).
Vehicle kilometres, 2020

Categorie

y-o-y % change (y-o-y % change)

Dutch vehicles abroad
-31
Foreign vehicles in the Netherlands
-30.7
Dutch vehicles in
the Netherlands and abroad
-14.4
Dutch and foreign vehicles
in the Netherlands
-13.4
Dutch vehicles in the Netherlands
-12.5
Total vehicle kilometres in the Netherlands down 13.4 percent in 2020
Last year, Dutch motor vehicles travelled altogether 114 billion km around the country. This represents a decline of 12.5 percent on 2019. The decline in last year's Dutch vehicle mileage was less substantial at home than abroad.
Combined, Dutch and foreign motor vehicles covered a total of 119.1 billion km on Dutch territory in 2020; this is 13.4 percent less than in the previous year. The sharp decline brought total mileage in 2020 back to the level of 2001.