Labour productivity lower in 2020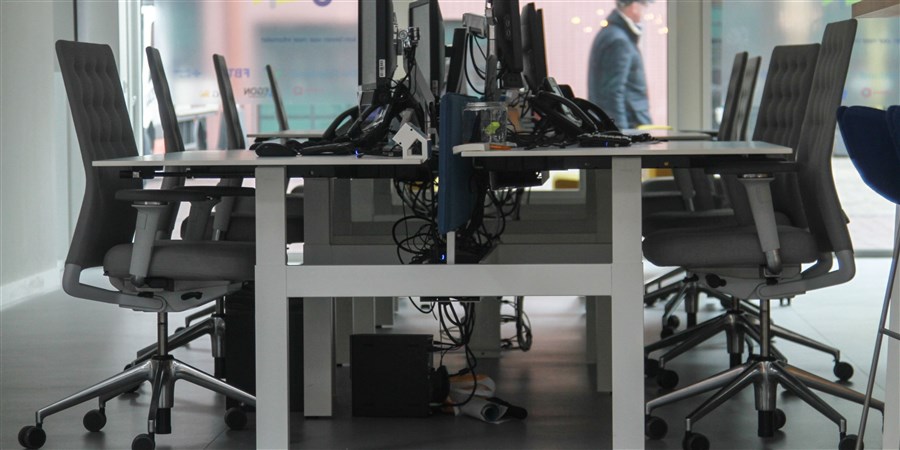 The COVID-19 outbreak had a major impact on the Dutch economy and labour productivity in 2020. The market sector saw its productivity decrease by 1.8 percent year-on-year, by far the most drastic drop since the financial crisis of 2009. Labour productivity did increase in the manufacturing industry and in trade. Statistics Netherlands (CBS) reports this based on newly released figures.
Labour productivity is measured as gross value added per hour worked. In the long term, productivity growth is the most important source of economic growth in advanced economies. In 2020, gross value added of the market sector declined by 5 percent, not entirely matched by a decrease of 3.2 percent in hours worked. The market sector comprises all industries except government, education and trade in real estate including owner-occupied dwellings. It accounted for 80 percent of total gross value added in 2020.
Market sector labour productivity

| jaar | Labour productivity (year-on-year % change) |
| --- | --- |
| 2009 | -2.4 |
| 2010 | 2.2 |
| 2011 | 0.9 |
| 2012 | -0.4 |
| 2013 | 0.8 |
| 2014 | 0.7 |
| 2015 | 0.6 |
| 2016 | -0.1 |
| 2017 | 0.6 |
| 2018 | -0.2 |
| 2019 | 0.0 |
| 2020 | -1.8 |
Positive contributions by trade and manufacturing
Within the market sector, there were clear differences in productivity growth. The industries facing closure or operating below capacity contributed negatively to the development of productivity. These industries were accommodation and food services, culture and recreation, other services and other business services, including travel agencies and security services. The health care and transport industries also reduced aggregate productivity growth.
Labour productivity growth did occur in trade and manufacturing, and little growth in business services was recorded. Information and communication together with financial services had an almost zero contribution. Their contribution consisted of a negative within contribution paired with a positive shift contribution to productivity growth. These industries are on average more productive and attracted a larger share of hours worked in 2020, adding up to a positive shift in aggregate productivity growth. Vice versa, accommodation, food services, culture and recreation, other business services and other services had a positive shift contribution due to their overall lower productivity and smaller share of hours worked. This positive shift contribution was entirely overshadowed by their negative within contribution.
Contribution to market sector labour productivity growth

Bedrijfstak

Contribution to productivity growth of within-industry productivity growth (%-punt)

Contribution to productivity growth due to change in share of hours worked (%-punt)

Contribution to market sector labour productivity (balance) (%-punt)

Accommodation/food services, culture,
other business services, other services
-1.86
0.69
-1.18
Health care
-0.64
-0.14
-0.78
Transport
-0.54
0.00
-0.55
Agriculture, mining and quarrying,
energy, water and construction
-0.02
-0.03
-0.05
Information and communication,
financial services
-0.45
0.47
0.02
Business services
0.07
0.00
0.07
Manufacturing
0.19
-0.02
0.17
Trade
0.49
0.01
0.49
Capacity utilisation lowers productivity
Negative multi-factor productivity growth reduced labour productivity by 3.7 percent. The multi-factor productivity is the part of value added growth that cannot be attributed to growth in either labour or capital. Capital deepening contributed + 1.1 percent and the change in labour composition + 0.8 percent. The growth of these inputs could not increase overall labour productivity growth, mainly due to lower capacity utilisation of inputs, which is part of multifactor productivity. In manufacturing the impact was felt as well: although labour productivity increased, multifactor productivity declined.