Well-being stable despite coronavirus, but nature under pressure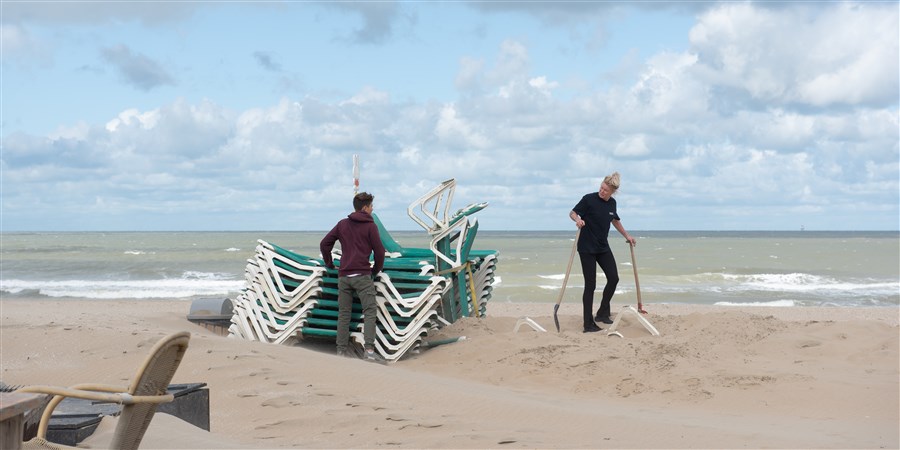 The year 2020 was defined by the coronavirus pandemic. Covid-19 is confirmed to have claimed 17.4 thousand lives in the Netherlands last year, and another 2.7 thousand deaths had covid-19 as probable cause of death. The economy took an enormous hit and consumption plummeted. For the first time in years, satisfaction with life decreased. In spite of all this, well-being increased in a number of areas: people were more satisfied with their jobs and with how much free time they had, and their trust in institutions showed a strong increase. On the other hand, natural resources are under great pressure. These are some of the findings of the CBS Monitor of Well-being and the Sustainable Development Goals 2021, available in English as of today.
At the request of the Dutch Cabinet, CBS publishes the Monitor of Well-being annually on Accountability Day. The monitor describes how well-being in the Netherlands translates into quality of life 'here and now' and how the Dutch pursuit of well-being places pressure on future generations and on people in other countries.
Consumption takes a dive, disposable income increases
The volume of GDP per capita decreased by 4.3 percent in corona year 2020. Real disposable income of all households in the Netherlands rose by 2.4 percent, more than in 2019. The main reason for this was that employees earned more. Collectively agreed wages rose by 3.0 percent in 2020, the largest increase for 12 years. The number of jobs and number of hours worked fell but many employees continued to receive their full wages through government support schemes. Income from social benefits were higher, pushed up by increases in both pension payments and unemployment benefits.
The volume of individual consumption per capita did fall, however, by 5.7 percent. Consumers were unable to go out, use hospitality services or go shopping. Added to this, the uncertainty connected with the pandemic may have made them more reluctant to spend. The percentage of people who are very concerned about their financial future fell in 2020, but a growing number of employees are worried about whether they will keep their job.
Concerns about financial situation and job security

| | Concerns about the financial future (adult population) (%) | Concerns about job retention (employees) (%) |
| --- | --- | --- |
| 2013 | 32.2 | |
| 2014 | 29.7 | 30.4 |
| 2015 | 29.4 | 26.4 |
| 2016 | 27.6 | 23.4 |
| 2017 | 26.2 | 20.0 |
| 2018 | 25.1 | 16.3 |
| 2019 | 25.2 | 16.5 |
| 2020 | 24.2 | 17.7 |
Fewer contacts
Satisfaction with life fell by 2.5 percent points in 2020, to 84.8 percent. There was a clear drop in social contacts with family, friends and neighbours, just as in volunteer work. It should be mentioned that the decrease in social interaction is not only the result of coronavirus; the downward trend was already evident in the previous edition of the Monitor of Well-being. Trust in institutions rose strongly by 6.4 percent points to 69.5 percent, the largest rise since 2013. Trust in the House of Representatives rose particularly strongly last year.
More satisfied employees
Employees' satisfaction with work and with their working conditions rose in 2020. Fewer employees suffered from work-related mental exhaustion, and more people were satisfied with the amount of free time they had. In a year in which many more people worked from home, the percentage of employees who were dissatisfied with their work-life balance dropped by 2.1 percent points, to 7.6 percent.
Depletion of natural resources
To maintain the current level of well-being, we need economic, natural, human and social capital. The amount of capital per capita must remain at least the same if future generations are to realise the same level of well-being. All the indicators for human and social capital show a stable to rising trend. Employment and education levels are increasing, for example, just as people's trust in each other and in institutions. For economic capital the picture is more mixed. The trend in knowledge capital stock, which was rising, is now stable. Knowledge capital consists of things such as intellectual property, software and knowledge gained through research. In addition, average debt per household is now showing an upward trend.
But it is for natural capital where depletion of resources is the greatest. No fewer than 45 percent of the natural capital indicators show a downward trend. From a European perspective, the state of nature and biodiversity in the Netherlands is far from good. The percentages of nature and forest in the Netherlands are among the lowest in Europe and the nitrogen surplus per hectare of cultivated land is the highest of all 19 EU countries for which figures are available. Not only is the Netherlands putting enormous pressure on its own natural capital, its use of natural resources from elsewhere in the world is also extensive. Total imports of both biomass and metals from developing countries are showing upward trends. Compared with other countries, the Netherlands imports relatively high volumes of natural resources.
Towards a sustainable society in 2030?
Given the present trends in the well-being indicators, is the Netherlands on track for a more sustainable society? The indicators of the 17 Sustainable Development Goals (SDGs) show whether the country is moving towards more sustainability. The SDG Agenda was launched by the United Nations in 2015, and 193 countries committed to realising the goals by 2030.
A number of indicators are showing positive signs: they are moving in a direction that points to the Netherlands realising the goals in 2030. This is the case for high-quality education (SDG 4 which includes a high percentages of people with a high level of education and with three (digital) skills); gender equality (SDG 5: a higher percentage of economically independent women, smaller wage gap between men and women) and affordable and clean energy (SDG 7: including high investment in renewable energy, decrease in energy intensity of the economy).
Other indicators show that the Netherlands is moving away from the SDG targets. For example for good health and well-being (SDG 3: more and more people in the Netherlands are overweight and more are drinking alcohol); financial sustainability (SDG 10: higher (mortgage) debts and concerns about the resilience of the pensions system).
Compared with other countries in Europe, the Netherlands is lagging behind for SDG 13 (climate action). For SDGs 7 (affordable and clean energy) and 15 (life on land) the Netherlands has now moved up from the lower regions in the Europe Union to the middle group.
Trends of indicators measured for each SDGplus
This figure shows the percentage share in the total number of indicators in the dashboard for each SDG.
Ordered by SDG
Ordered by percentage green trends, from high to low
Ordered by percentage red trends, from high to low