R&D expenditure 4 percent up in 2018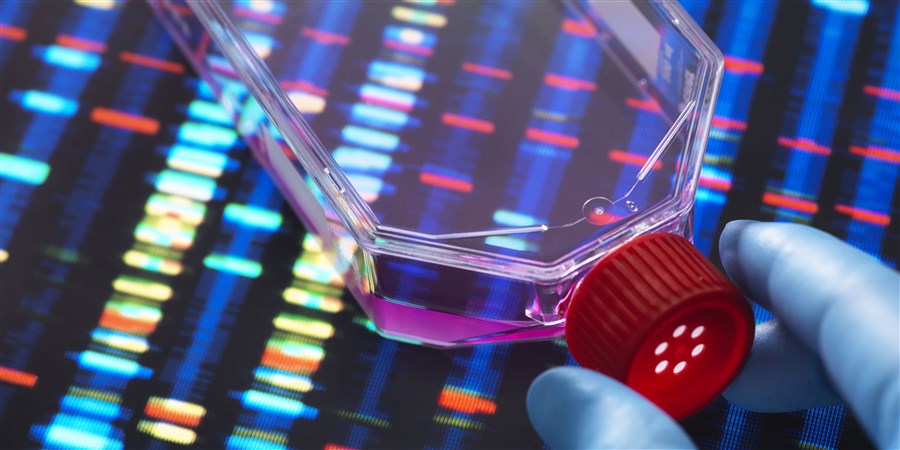 In 2018, Dutch enterprises, institutions and the higher education sector spent around 16.7 billion euros on Research & Development (R&D), using own and hired personnel. This is the highest expenditure ever recorded. The province of Noord-Brabant ranks highest in private R&D expenditure. This is evident from new provisional R&D figures and a recently released publication on ICT, knowledge and the economy by Statistics Netherlands (CBS).
In 2018, expenditure by enterprises, institutions and higher education on R&D activities using own and hired personnel increased by around 4 percent. Private sector expenditure rose by 576 million euros relative to the previous year and came to 11.2 billion euros. Institutions spent 56 million more, reaching a total of 968 million euros. Expenditure in the higher education sector rose by 44 million to nearly 4.6 billion euros.
The R&D statistic has undergone a revision. As a result, the R&D indicators over the period 2013-2018 have changed compared to previous publications.
R&D expenditure in the Netherlands

Jaar

Private sector (bn euros)

Institutions (bn euros)

Higher education (bn euros)

2015
9.515
0.900
4.393
2016
10.008
0.923
4.304
2017*
10.654
0.912
4.506
2018*
11.230
0.968
4.550
*provisional figures
R&D intensity stable in the Netherlands
By presenting R&D expenditure as a percentage of gross domestic product (GDP), it is possible to define R&D intensity. In 2018, R&D intensity stood at 2.16 percent, down by 0.02 percentage point relative to 2017 but 0.01 percentage point up on previous years.
With an R&D intensity of 2.16 percent in 2018, the Netherlands is slightly above the European average of 2.11 percent. Countries such as Sweden, Austria and Belgium spend similar amounts but have a lower R&D intensity because of their lower GDP levels. Their smaller populations mean that the per capita expenditure is higher as well. The United Kingdom and Italy have higher R&D spending, but the R&D intensity in these countries is lower than in the Netherlands. France spends more as well, but its R&D intensity is similar to that in the Netherlands.
Private R&D expenditure highest in Noord-Brabant
More than 30 percent of private R&D expenditure is attributable to companies in the province of Noord-Brabant. Together with companies in Noord-Holland, they account for nearly half of total private R&D spending in 2017. Zuid-Holland comes in third place. It is customary to offset private R&D expenditure against GDP in order to gain insight into the contribution of the private sector to R&D intensity. In 2017, this contribution amounted to 1.44 percent in the Netherlands.
The highest level of R&D activity can be found in the region of southeastern Noord-Brabant around Eindhoven. More than 2.4 billion euros was spent on R&D there with own and hired personnel. Noord-Holland is dominated by the Greater Amsterdam region. Around 70 percent of all private sector R&D activities in that province are undertaken there. The Greater Rijnmond region and the The Hague conurbation together, account for nearly half of R&D activities by enterprises in Zuid-Holland. In the provinces of Zeeland and Drenthe, R&D spending is the lowest when offset against gross regional product.
Private R&D intensity, 2017*

Provincies

R&D intensity (%)

Groningen (PV)
0.84
Friesland (PV)
0.91
Drenthe (PV)
0.69
Overijssel (PV)
1.26
Flevoland (PV)
0.93
Gelderland (PV)
1.37
Utrecht (PV)
1.12
Noord-Holland (PV)
1.26
Zuid-Holland (PV)
1.17
Zeeland (PV)
0.59
Noord-Brabant (PV)
2.99
Limburg (PV)
1.27
*provisional figures