Business confidence increases slightly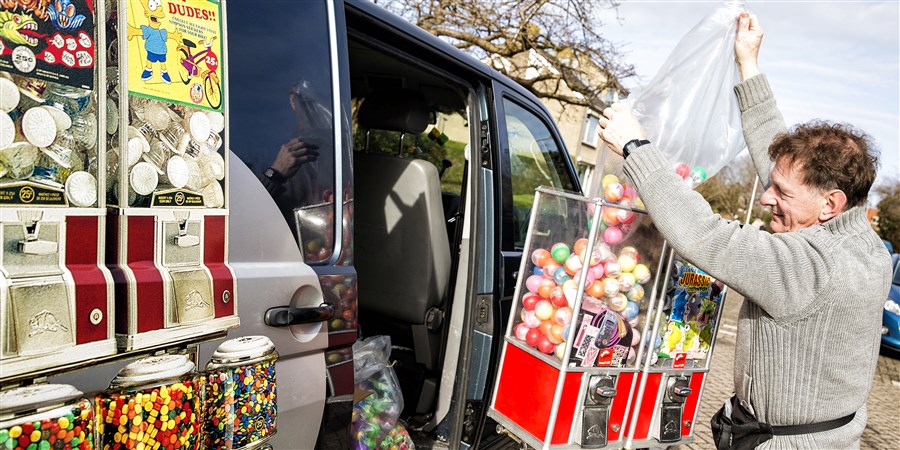 Confidence among Dutch entrepreneurs is increasing slightly in Q2 2019, after two quarters of decline. However, staff shortages are still affecting business operations at some enterprises. This is reported by Statistics Netherlands (CBS), the Dutch Chamber of Commerce (KvK), the Economic Institute for Construction and Housing (EIB), the Dutch Organisation for Small and Medium-Sized Enterprises (MKB-Nederland) and the Dutch Employers' Organisation (VNO-NCW) on the basis of newly released figures in the Netherlands Business Survey (COEN), which is held among Dutch entrepreneurs in the non-financial private sector.
Following a two-month decline, business confidence has risen slightly. At the start of Q2 2019, the sentiment indicator of entrepreneurial Netherlands increased by 1.4 points to 12.0. This means that business confidence is well above the average level since monitoring started in 2008. However, the confidence level is down on the same quarter last year, when the indicator was at a historically high level.
Business confidence

Jaar

Kwartaal

Business confidence

2008
Q4
-7.0
2009
Q1
-24.3

2009

Q2
-29.7

2009

Q3
-23.5

2009

Q4
-13.5
2010
Q1
-7.1

2010

Q2
0.5

2010

Q3
3.4

2010

Q4
6.1
2011
Q1
7.2

2011

Q2
10.1

2011

Q3
3.2

2011

Q4
-4.4
2012
Q1
-6.3

2012

Q2
-6.8

2012

Q3
-8.6

2012

Q4
-9.2
2013
Q1
-10.7

2013

Q2
-11.7

2013

Q3
-8.7

2013

Q4
-2.7
2014
Q1
1.6

2014

Q2
4.7

2014

Q3
2.9

2014

Q4
4.9
2015
Q1
5.6

2015

Q2
5.4

2015

Q3
8.7

2015

Q4
7.4
2016
Q1
9.3

2016

Q2
8.8

2016

Q3
7.9

2016

Q4
9.2
2017
Q1
14.7

2017

Q2
15.5

2017

Q3
15.9

2017

Q4
13.4
2018
Q1
18.1

2018

Q2
14.2

2018

Q3
15.0

2018

Q4
13.4
2019
Q1
10.6

2019

Q2
12.0
Source: CBS, EIB, KVK, MKB-Nederland, VNO-NCW
The horizontal line indicates the long-term average
Again highest confidence level in construction sector
In most sectors where the confidence indicator is higher than the average level, confidence has declined. In most of the sectors with lower confidence than the average level, on the other hand, it has improved. Across the board, discrepancies between sectors are therefore smaller than in the previous quarter.
At 27.8, confidence among entrepreneurs in the construction sector is not as high in Q2 compared to Q1. Nevertheless, it is the highest among all sectors for the eleventh consecutive quarter. Confidence is also above average among entrepreneurs in the sectors information and communication, wholesale trade and business services. The transport and storage sector is seeing a substantial increase in Q2 (8.4), recovering from a slightly negative level in the previous quarter. Confidence in retail trade has picked up again as well after a decline in Q1 and stands at 10.9 in Q2. The indicator is negative in the mining and quarrying sector and in car trade and repairs.
Business confidence, by industry

Ondernemersvertrouwen bedrijfstakken

Q2 2019

Q1 2019

Non-financial private sector
12.0
10.6
Construction
27.8
31.2
Information and communication
17.9
13.7
Wholesale and commission trade
13.4
15.3
Business services
13.0
17.1
Retail trade (excl. cars)
10.9
4.9
Accommodation and food services
8.6
11.9
Transport and storage
8.4
-0.2
Real estate, renting and business activities
7.2
3.5
Manufacturing
6.7
5.8
Mining and quarrying
-1.0
4.4
Car trade and repairs
-5.3
-5.1
Source: CBS, EIB, KVK, MKB-Nederland, VNO-NCW
Sustained staffing shortages
In Q2, one out of four enterprises are hampered by shortages of staff in their business operations. Since mid-2018, the share of entrepreneurs facing shortages has consistently remained around 25 percent. Despite tight labour supply, on balance 10 percent of entrepreneurs expect staff numbers to increase in Q2.
Staffing shortages are cited most frequently by enterprises in the sector business services (34 percent). Within this sector, however, there are major differences. For example, more than half of temp agencies and of security firms experience staffing deficits, while this is the case for only one out of 14 travel agencies. In Q2, staffing shortages are also above average in the sectors information and communication, transport and storage, accommodation and food services and in construction; even higher in the latter two compared to the previous quarter. A shortage of workers is least prevalent among enterprises in the mining and quarrying sector (8.5 percent).
Enterprises with staffing shortages

Bedrijfstakken

Q2 2019 (%)

Q1 2019 (%)

Non-financial private sector
24.0
24.1
Business services
33.9
33.9
Information and communication
31.2
33.0
Accommodation and food services
29.4
27.7
Transport and storage
28.9
33.8
Construction
26.5
24.0
Car trade and repairs
22.3
23.7
Manufacturing
19.3
18.9
Wholesale and commission trade
18.0
17.5
Real estate, renting and business activities
17.6
17.9
Retail trade (excl. cars)
12.7
14.3
Mining and quarrying
8.5
9.9
Source: CBS, EIB, KVK, MKB-Nederland, VNO-NCW
This is a joint publication of: