€25.5 billion revenue from exports to the UK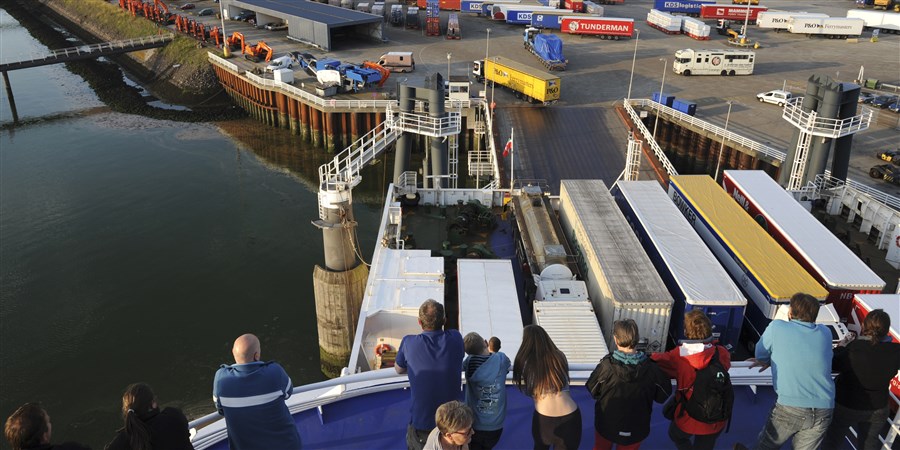 In 2018, the Netherlands earned 25.5 billion euros in exports of goods and services destined for the United Kingdom, up by 4 percent on 2017. This means that the UK remains the most important destination for Dutch exports, after Germany. Statistics Netherlands reports this based on research commissioned by the Dutch Ministry of Foreign Affairs and Climate Policy.
The total export value of goods and services going to the UK amounted to nearly 60 billion euros. When costs of imported raw materials, intermediate products, semi-finished products and imports destined for re-exports are deducted from this gross export value, this results in an estimated 25.5 billion euros in Dutch UK-related export earnings over 2018 (3.3 percent of Dutch GDP). Exports of services yielded slightly more (13.1 billion euros) than exports of goods (12.4 billion euros). In terms of goods exports, the Netherlands earned almost three times as much from domestic exports (over 9 billion euros) as from re-exports (3.3 billion euros).
Service exports mainly concern business services, computer and information services, and transport services. Compared to 2017, export growth was mainly related to services in oil and gas extraction, professional and management consulting services, and construction services. In 2018, the Netherlands earned slightly less from domestic exports to the UK than in the previous year. Major Dutch-manufactured export products include petroleum products, vegetables, meat and flowers. Typical re-export products destined for the UK are telephones and pharmaceutical products.
Dutch revenues from exports to the UK

Export of Dutch-manufactured goods (bn euros)

Re-exports (bn euros)

Service exports (bn euros)

2015
8.757
2.98
11.48
2016
9.458
2.946
11.795
2017
9.084
2.956
12.481
2018*
9.047
3.346
13.117
* estimate, provisional figures
Wholesale biggest earner
In 2018, by far the highest revenues in exports to the UK were in wholesale and commission trade (3.8 billion euros). Almost half of the earnings came from the re-export of goods. Holdings and management consultancies, IT services and storage and transport services generated over one billion euros, mainly through service exports. Earnings in agriculture, the food industry and the chemical industry were on account of domestic goods exports to the UK.
Aside from banking, the ten highest-earning sectors obtain a relatively large share of their total value added from trade with the UK. Storage and transportation services and agriculture are most dependent on this trade with shares in their value added of 9.7 and 8.0 percent respectively. The average share in all business sectors is 3.6 percent.
Revenues from exports to the UK, 2018*

Export of Dutch-manufactured goods (bn euros)

Re-exports of goods (bn euros)

Service exports (bn euros)

Wholesale and
commission trade
1.294
1.815
0.685
Holdings and
management consultancies
0.34
0.186
1.382
IT services
0.124
0.085
1.164
Storage and transport
services
0.15
0.095
0.867
Temp agencies and
employment services
0.413
0.112
0.573
Agriculture
0.925
0.017
0.04
Road haulage
0.149
0.102
0.592
Food industry
0.735
0.009
0.042
Chemical industry
0.656
0.014
0.089
Banking services
0.183
0.056
0.487
* estimate, provisional figures
UK second major export destination
In 2018, the Netherlands earned 49.6 billion euros from exports to Germany, making the country by far the most important trading partner, followed by the UK and Belgium. Gross revenues from exports to Belgium were slightly higher than those to the UK, but net earnings were higher in trade with the latter. Nine out of ten export destinations accounted for higher earnings in 2018 than in the previous year. Revenues were only slightly lower in exports to Switzerland.
Dutch export revenues

2018*

2017

Germany
49.6
46.5
United Kingdom
25.5
24.5
Belgium
23.5
22.6
France
18.1
17.2
United States
14.8
14.4
Ireland
9.2
8.5
Italy
9.0
8.3
Spain
7.1
6.3
Switzerland
6.3
6.5
Poland
5.5
4.9
* estimate, provisional figures