Business confidence at highest level since 2008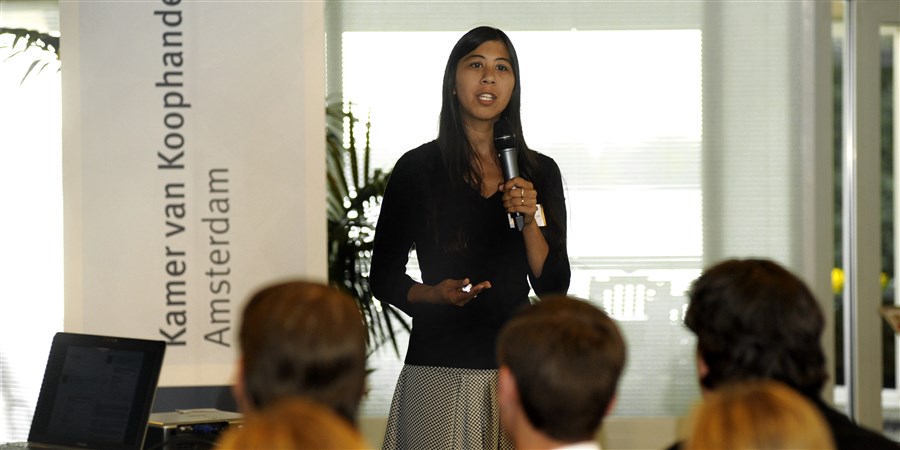 At the beginning of Q2 2017, the mood among providers of non-financial services is more positive than ever. Business confidence, the indicator reflecting the mood in the Dutch private sector, improved for the third quarter in a row and reached 15.5 points. The indicator currently stands at the highest level since the business confidence survey was started at the end of 2008. Employment is also anticipated to rise, according to Statistics Netherlands (CBS), the Dutch Chamber of Commerce (KvK), the Economic Institute for Construction and Housing (EIB), the Dutch Organisation for Small and Medium-Sized Enterprises (MKB-Nederland) and the Dutch Employers' Organisation (VNO-NCW).
Business confidence up in sectors ICT and mining
The sector information and communication (publishing and ICT companies, media) is distinctly more optimistic (23.4) than in the previous quarter. The indicator soared by nearly 12 points, the biggest improvement compared to other sectors.
Business confidence in the sector mining was also up from the preceding five quarters, but with -2.8, the indicator is still negative.


Optimism prevails across nearly all sectors
Apart from mining, the mood is positive across all sectors. With 34.7, the construction sector accounts for the highest score, just as in the preceding two quarters. The confidence indicator in the construction sector - already relatively high - has improved further. Business confidence is also relatively high in the wholesale sector.

Business confidence by sector

| | Q1 2017 | Q2 2017 |
| --- | --- | --- |
| Construction | 27.2 | 34.7 |
| Wholesale | 25.2 | 27.4 |
| Information and communication | 11.5 | 23.4 |
| Hotels and restaurants | 14.9 | 19.8 |
| Business services | 17.8 | 16.6 |
| Real estate activities | 19.6 | 10.4 |
| Car dealers | 2.7 | 9.1 |
| Retail trade | 12 | 9 |
| Manufacturing industry | 6 | 8.3 |
| Transport and storage | 8.1 | 7.4 |
| Mining | -14.6 | -2.6 |
Number of jobs expected to grow
The number of entrepreneurs expecting employment to rise has continued to grow. On balance, over 16 percent expect to recruit staff in Q2. This percentage has not been so high since the survey was first carried out in 2008. In Q2 2016, more than 8 percent of Dutch entrepreneurs believe employment will grow.
Most business owners in the construction sector think staff numbers will increase: nearly 32 percent. Apart from mining, all sectors foresee an increase in staff levels.



This is a joint publication by: