Further fall unemployment in January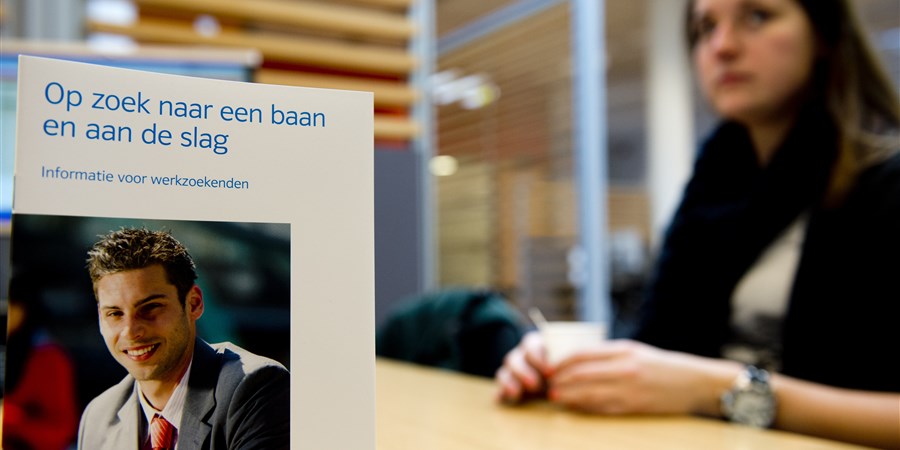 According to Statistics Netherlands (CBS), unemployment declined by an average of 8 thousand a month over the past three months. In January unemployment stood at 480 thousand, i.e. 5.3 percent in the labour force. The Employee Insurance Agency (UWV) paid 419 thousand unemployment benefits by the end of January.
In the past three months, unemployment was reduced further across all age groups. For the first time since August 2011, youth unemployment dipped below 10 percent. Unemployment was also reduced among 25 to 44-year-olds and over-45s to 4.1 and 4.8 percent respectively in January.
Simultaneously with the decline in unemployment the number of people with paid jobs grew, on average by 16 thousand a month during the last three months.
Unemployed and unemployment benefits
UWV: more unemployment benefits in sectors showing a seasonal pattern
UWV reports that 419 thousand benefits were granted in January 2017, a 1.6 percent increase relative to December 2016. January's increase is lower than in previous years. The strongest relative growth was seen in sectors showing a distinct seasonal pattern, e.g. construction, agriculture and temp agencies. The increase is mainly found among men and people younger than 35. This is because most people employed in these sectors are men.
UWV: more new unemployment benefits granted in banking sector
UWV granted 45 thousand new unemployment benefits in January, twenty percent more than in the same month last year. The number of unemployment benefits paid in January has not been this low in eight years. Compared to one year ago the number of new benefits declined across nearly all sectors. The banking sector is an exception with a sharp year-on-year growth in unemployment benefits by 30.8 percent.
Youth unemployment under 10 percent
Youth unemployment peaked in September 2013, when nearly 14 percent of young people in the labour force were unemployed. Subsequently, the rate dropped to 9.8 percent in January. The Netherlands has the lowest youth unemployment rate in Europe (EU 28) after Germany.

In 2016 three-quarters of unemployed young people were attending some form of training or education. Among all young people in education in the labour force 11.6 percent were unemployed, versus 8.9 percent of young people not in education.

The number of young people in paid employment has risen by 42 thousand in the past twelve months. Nearly two-thirds have jobs of 12 hours a week or more. In January approximately 1.3 million young people had paid work.


Rate of unemployment (seas. adjusted) by age
More people in work
The 15-74 age category in the Netherlands includes 12.8 million people, of whom 66.3 percent had paid jobs. This amounts to 8.5 million individuals; 4.6 million men and 3.9 million women. In the past three months, the number of people in paid employment has grown by an average of 16 thousand a month.

Among people aged 15 to 74 years, 4.3 million do not have paid jobs. In this age group 480 thousand are unemployed and 3.8 million are not looking for a job or not immediately available for the labour market. In the latter group, the majority are women (2.2 million).
Total and working labour force (15-74 years, seasonally adjusted)
More people find work, fewer people become unemployed
As the number of people who find a job is higher than the number of people who lose their job, unemployment continues to fall. Additionally, more people entered the labour market than stopped working altogether and left the labour market. As a result, the labour force (employed plus unemployed) also grew over the past three months.