Population growth fuelled by immigration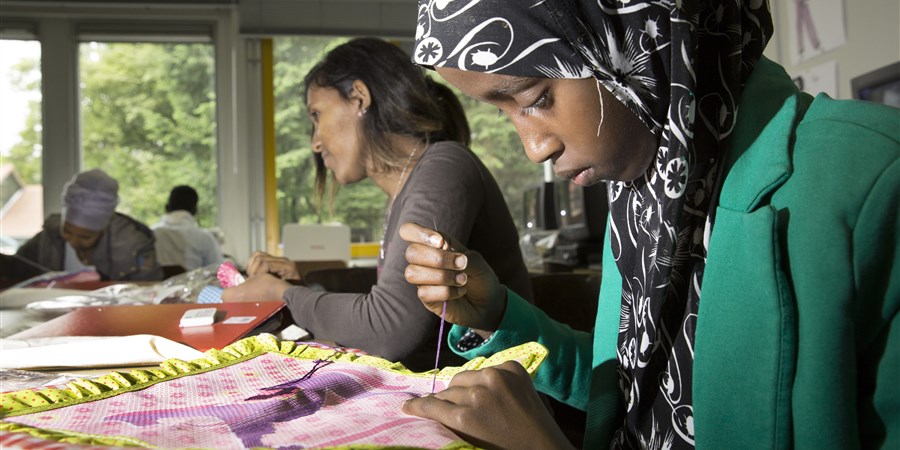 On the basis of provisional population data over 2015, Statistics Netherlands (CBS) reports that the Dutch population increased by 79 thousand to 16.9 million residents. Last year's population growth was fuelled by a net migration gain of 56 thousand. Due to the combined effect of a high mortality and a low birth rate, the natural population increase was in fact low (23 thousand).
Population growth, net migration and natural population growth
203 thousand immigrants, 146 thousand emigrants
Last year, 203 thousand individuals registered as immigrants in one of the Dutch municipalities, an increase by nearly 20 thousand relative to 2014. With 146 thousand, immigration was more or less at the same level as in prior years. As a result, net migration is relatively high and similar to previous periods with high numbers of migrants arriving the Netherlands. In the early 2000s, for example, the number of refugees from Afghanistan was relatively high and in the early 1990s many migrants fled former Yugoslavia to settle in the Netherlands. In the latter half of the 1970s, many people from Surinam came to the Netherlands after their country gained independence in 1975. For 2016 CBS expects to see a further increase in immigration.
Many asylum seekers from Syria
The high net immigration is partly due to the growing inflow of asylum seekers. Asylum seekers with a residence permit and those who have lived in refugee centres for at least six months are allowed to register as immigrants. In 2015 the population in the Netherlands grew by approximately 21 thousand Syrians, 3 thousand Eritreans and more than 2 thousand Ethiopians. With a net migration of 9 thousand, the inflow of Polish immigrants was also substantial, though below the level of 2014. India also occurs on the top five list of largest contributors to net migration. In recent years, the number of labour migrants from India has been relatively high.
Top five countries with highest net migration, 2015
Low natural population growth as a result of a high mortality and a low birth rate
The combination of a high mortality rate and few births kept the natural population increase low at 23 thousand in 2015. Natural population growth in the Netherlands has not been this low since 1871.
Mortality was significantly higher in 2015 than in prior years; 147 thousand people died in the Netherlands, i.e. 8 thousand more than in 2014. Annual mortality was and higher than anticipated. In view of the ageing population and recent mortality rate developments, the number of deaths is expected to rise by an average of about 1.5 thousand annually. Mortality was particularly high during the first six months of 2015 when the country was plagued by a long-lasting flu epidemic.
Few babies born
With 170 thousand, the number of babies born last year was lower than expected. In 2014 the downward trend seemed to have come to an end, but continued in 2015 when 5 thousand fewer babies were born than in 2014. The number of births is now back at the low level of the early 1980s. Fewer babies were born to women under the age of 30. The birth rate is expected to rise again in the years to come, but young women will continue to postpone motherhood.