Retail turnover down in May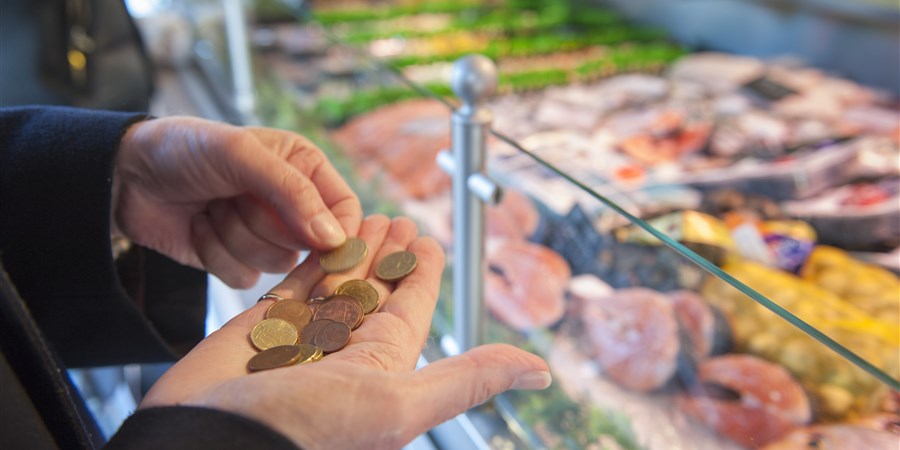 In May 2015 retail turnover was 1.3 percent down from the same month last year. The volume of sales shrank by 0.4 percent, retail prices were 0.9 percent down. The less favourable shopping-day pattern entirely accounted for the decline in turnover and volume, as Statistics Netherlands reported today.
Shopping-day pattern has downward effect on May's retail turnover
May 2015 had one Thursday less and one Sunday more than May 2014. The negative effect thereof on turnover growth was nearly 3 percentage points. After correction for calendar effects, retail turnover and sales would in fact have risen. This is consistent with the positive trend observed in the retail sector in recent months.
Lower turnover food, drinks and tobacco shops
Turnover generated by food, drinks and tobacco shops fell by more than 0.5 percent. Supermarkets and specialist shops faced loss of turnover, but specialist shops suffered the biggest loss. Sales fell by more than 1 percent, while prices of daily shopping items rose marginally. The calendar effect had a fairly strong impact on food, drinks and tobacco shops: after correction for the shopping-day pattern, turnover would have grown and May would in fact have been the best month of 2015 so far.
Household appliances shops again loss of turnover
The non-food sector also performed less well. Turnover fell by 1.6 percent, sales were approximately at the same level as last year. Turnover generated by household appliances shops has declined recently and this was also the case in May. Turnover fell by nearly 12 percent. Turnover growth generated by clothing shops in April slipped and was 4 percent down in May from May 2014, but chemist shops and home furnishing shops again achieved turnover growth.
Turnover growth online sales marginally down
Online shops boasted a turnover growth of approximately 12 percent, although the growth rate slowed down somewhat relative to prior months. The selling of retail goods on the internet is also referred to as e-tailing. Two types of retailers are engaged in e-tailing: retailers whose core activity is selling goods online (so-called pure online retailers) and traditional retailers for whom selling online is only an additional activity (so-called multi-channel retailers). In May - just as in the preceding months - multi-channel retailers achieved slightly better turnover results than pure online retailers.
Bronnen:
• StatLine, Detailhandel; omzetontwikkeling
• Technische toelichting