Retail turnover up in April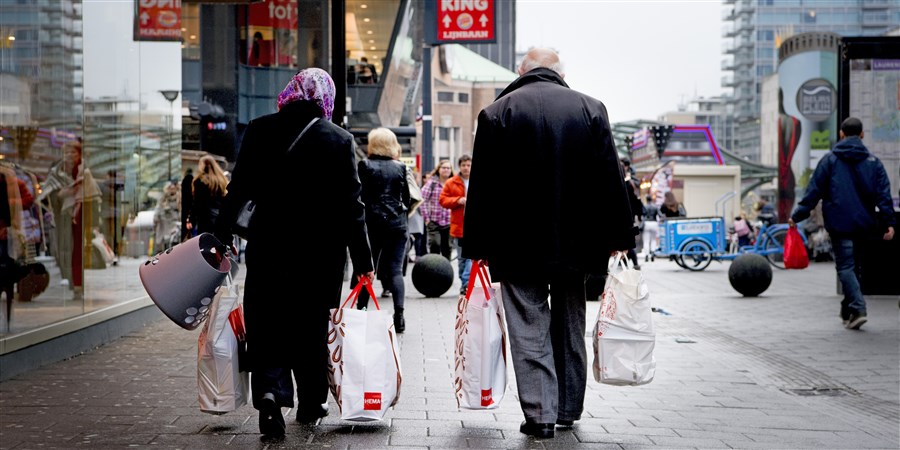 Statistics Netherlands (CBS) reported today that retail turnover grew faster in April 2015 than in the same month last year. The volume of retail sales increased for the fifth month in a row (by 2.6 percent), retail prices fell less rapidly than in the preceding months. Food, drinks and tobacco shops and non-food shops boasted better turnover and volume figures.
Turnover and volume developments retail sector, April 2015
Favourable shopping-day pattern boosts growth
April 2015 had an extra Thursday and four instead of five Tuesdays compared to April 2014. Thursday is a better day for retailers than Tuesday. After correction for calendar effects, retail turnover generated in April was about the same as in April 2014. The volume of sales grew by more than one percent.
Food, drinks and tobacco shops retain growth level
Turnover realised by food, drinks and tobacco shops increased by 2 percent in April. Higher sales entirely account for the positive turnover result. Just as in the preceding months, prices of daily shopping items were at approximately the same level as one year previously. Supermarkets accounted for the turnover growth in the food sector. Turnover results of specialist shops remained fairly stable relative to last year.
Turnover developments non-food sector
Non-food sales further up
The non-food sector reported a turnover growth by nearly 2 percent, but differences between the various non-food branches are considerable. Non-food sales rose by more than 3 percent, but prices fell. The various branches within the non-food sector showed more or less the same picture as in March. Turnover generated by home furnishing shops and chemist shops increased further. Just as in March, consumer electronics shops, household appliances shops, DIY shops and textile supermarkets saw turnover fall in April.
Clothing shops showed a different pattern in April: a 2 percent higher turnover in April, versus a turnover loss of more thann 5 percent in March. Turnover results of clothing shops show ups and downs because consumers' purchasing behaviour is affected by weather conditions.
Online sales continue to grow
Online shops realised a 16.2 percent turnover growth in April. Online retail sales are realised by shops whose core business is selling products through the internet ('pure' internet retailers) and traditional shops which have adopted a multi-channel strategy, the so-called multi-channel retailers. Roughly, multi-channel retailers generated the same turnover in April as pure internet retailers.
Source: Technical explanation