Manufacturing output marginally up in October from last year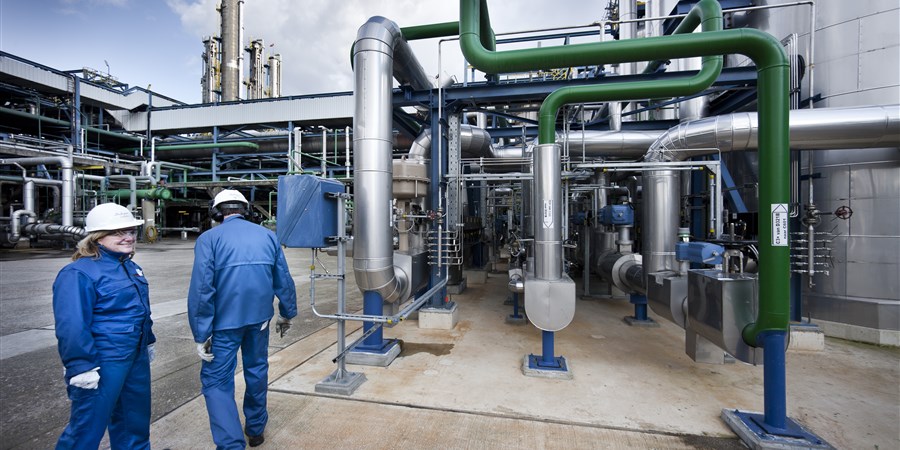 The average daily output generated by Dutch manufacturing industry was 0.4 percent higher in October 2014 than in October 2013. According to Statistics Netherlands, output growth was curbed by a severe drop in the tobacco industry. The transport equipment sector realised the largest output growth.
Average daily output manufacturing industry (volume)
Output transport equipment sector up by most
Output generated by the sector transport equipment grew by more than 7 percent from October 2013. Output realised in petroleum, chemical, rubber and plastic products and in basic metal and metal products was also up, by 2.0 and 2.5 percent respectively. the food, drinks and tobacco industry, on the other hand, produced nearly 8 percent less than in the same month last year, as a result of a sharp drop in tobacco industry production. Production levels in the food sector were more than 2 percent up. The electrical products and machinery sector also produced less (-0.5 percent). Together, these five sectors account for more than three-quarters of total manufacturing output.
Average daily output in manufacturing by sector
Considerable variation in short-term output figures
Figures adjusted for seasonal variation and calendar effects provide a more reliable picture of short-term output developments. From September to October 2014, production in manufacturing hardly improved.
Until now, seasonally adjusted production figures for 2014 have varied considerably. In February, production reached the highest level for more than six years; subsequent months showed both dips and peaks. In October, output remained fairly stable. All in all, output in October was 4 percent below the peak level recorded in February.
Seasonally adjusted average daily output in manufacturing industry
Mood among Dutch manufacturers improves further

The mood among Dutch manufacturers improved further in November. Producer confidence is at its highest level since June 2011. In Germany, the mood among manufacturers also improved, after six months of deterioration. Germany is an important foreign market for Dutch manufacturing.

More figures can be found in the dossier Business cycle.

For more information on economic indicators, see the Economic Monitor