Dutch house prices continue to rise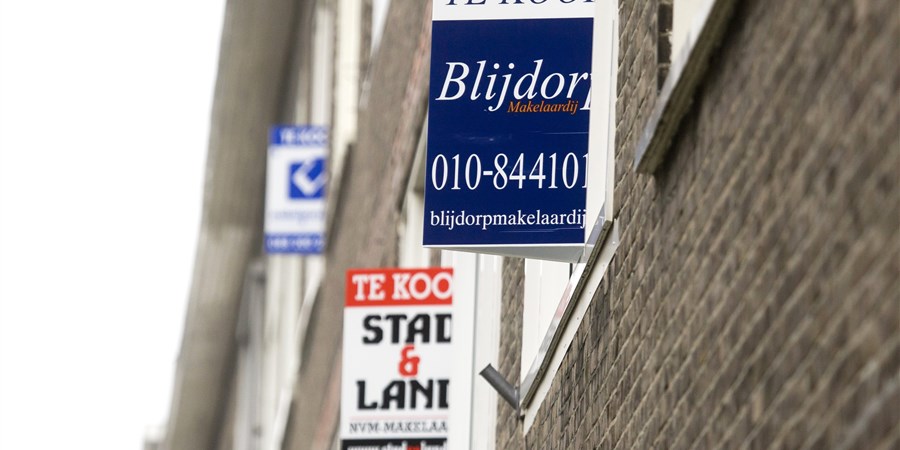 Prices of own homes, excluding new construction, were on average 1.7 percent higher in September 2014 than in September 2013. This is the same increase as in August, and the sixth consecutive monthly year-on-year increase. The price index of owner-occupied homes, excluding new construction – a joint publication by the Statistics Netherlands (CBS) and the Land Registry Office – reflects price changes of residential property in the Netherlands.
Prices of existing owner-occupied dwellings
Prices more than 19 percent below August 2008 record
Average house prices are approximately the same as in spring 2003. Although they are still 19.2 percent below the record level recorded in August 2008, they are now 2.9 percent higher than in June 2013.
Price index of existing owner-occupied dwellings
House sales continue to rise
Last Friday, the Land Registry Office reported that 12,949 homes were sold in September, an increase of more than 39 percent on September 2013. In the first nine months of this year, 102,197 homes were sold, an increase of almost 38 percent compared with the same period last year.
Prices increase by most in North Holland and Utrecht
Statistics Netherlands also publishes additional quarterly data on price developments and sales by region and type of dwelling. Prices of owner-occupied homes were on average 1.8 percent higher in the third quarter of 2014 than in the same period last year. Prices were up in most provinces, but not in Friesland, Zeeland and Groningen. The heftiest increase (3.8 percent) was recorded in the province North Holland, the largest decrease (1.3 percent) in Zeeland.
Price development by region, third quarter
Sharpest drop from 2008 record level for Friesland
The largest decrease (more than 22 percent) compared with the third quarter of 2008, when prices were at a record high, was recorded in Friesland. The fall was smallest in Zeeland (just over 13 percent). Across the country house prices (excluding new construction) in the Netherlands were on average more than 19 percent lower than six years ago.
Price development by region, third quarter compared to six years ago
House buyers' preferences shifting
Most houses are sold to people aged between 25 and 35 years. There has been a notable shift in preferences in this group. They are buying relatively more detached houses and relatively fewer apartments than a few years ago. In the third quarter of 2014 just over 9 percent of 25-34 year-olds bought a detached house. Six years ago, this was 7 percent. One quarter of buyers in this age group bought an apartment in the third quarter of this year, compared with nearly a third six years ago.
House sales by type of dwelling to people aged 25-34 years
More figures can be found on the theme page Prices.
For an interactive illustration of regional developments in house prices and transactions, see Dutch housing market on the map
For more information on economic indicators, see the Economic Monitor.