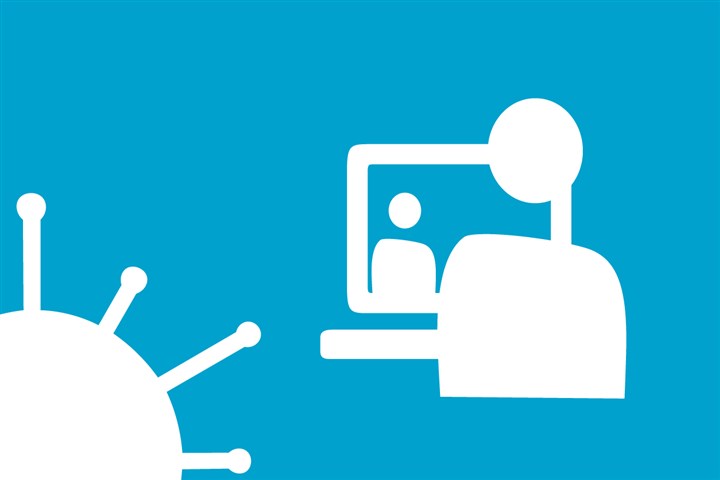 COVID-19 impact on labour and income
How many people were unemployed?
In June 2021, 297 thousand people were unemployed. This is 3.2 percent of the labour force. The last time there were fewer than 300 thousand unemployed was in March 2020, when the coronavirus crisis started. From April through June, unemployment declined by an average of 10 thousand per month. The unemployment figure includes all 15 to 74-year-olds who do not have paid work but who have been looking for paid work recently and who are immediately available. Read more
How is the labour participation rate developing?
At 69.1 percent, the net labour participation rate (the percentage of the employed labour force in the population) in June 2021 was the same as it was in March 2020. In June, the number of young people in work rose particularly strongly, but net labour participation in this group has not yet fully returned to the level it was at the beginning of last year. In January 2020, the net labour participation rate stood at 66.1 percent, against 63.9 percent in June 2021. Read more
How is the number of employed developing per age group?
In June, the number of employed stood at 1.4 million among 15 to 24-year-olds (63 thousand more than in June 2020), at 3.7 million among 25 to 44-year-olds (86 thousand more than in June 2020) and at 4 million among 45 to 74-year-olds (15 thousand more than in June 2020). Between April and June 2020, the total number of people in paid work increased by 58 thousand. At 32 thousand, the increase was highest among the younger labour force (aged 15 to 24) in this period. StatLine
How many job losses were recorded?
In June 2021, there were 60 thousand unemployed who were still in paid employment three months previously. Of the 296 thousand unemployed in June, 130 thousand were still in the inactive labour force three months previously and 106 thousand were already unemployed. In June 2020, the number of unemployed who were still in paid work three months previously was 162 thousand.
How is the number of unemployment (WW) benefits developing?
At the end of June 2021, UWV provided 238 thousand current unemployment (WW) benefits. This is 11.3 thousand fewer than in the previous month (-4.5 percent). This is the fifth month in a row that the number of WW benefits has dropped. In June, more WW benefits were terminated (35.8 thousand) than started (24.5 thousand). Compared to the end of June last year, the number of current WW benefits was down by 20.7 percent. For the first time, the number of WW benefits was lower than before the start of the coronavirus crisis. In February 2020, UWV provided more than 240 thousand WW benefits. Read more
How many people have to draw on their savings?
In July 2021, 7 out of every 100 people reported that their household had to draw on savings. This was 8 out of every 100 people one year previously. In July 2021, 3 out of 100 said their household had to take on debt, similar to last year. StatLine
By how much has the number of social assistance benefits increased?
At the end of April 2021, there were 433 thousand people in the Netherlands up to the pension entitlement age with a general social assistance benefit. This is almost 6 thousand more than one year previously. This is the fifth quarter in a row that there are more income support recipients year-on-year. Compared to twelve months previously, the number of income support recipients among young people under the age of 27 was 4 percent higher. This is equivalent to 1.6 thousand young people. The fact that more young people in particular ended up on social assistance benefits is related to a decline in labour participation in this age group.
How is the real disposable income of households developing?
In Q1 2021, total real disposable household income was up by 1.2 percent year-on-year. Employee compensation increased, but this increase was the smallest since Q4 2015. Total income of self-employed increased as well, partly due to subsidies received. Consumer spending fell again, causing savings to increase. Mortgage debt rose to 756 billion euros, 94.5 percent of GDP.
How is the number of jobs developing?
The total number of jobs, of both employees and self-employed, stood at 10,670 thousand in Q1 2021. Relative to Q4 2020, this represents a decrease of 0.6 percent (69 thousand jobs). The development in the number of jobs was exceptional in the second and third quarters of last year. After a record loss of 297 thousand in Q2, the number of jobs grew by 170 thousand in Q3. In Q4, the number of jobs remained virtually unchanged.
How is the number of hours worked developing?
Adjusted for seasonal effects, the number of hours worked was 1.0 percent lower in Q1 2021 than in Q4 2020. After the decline in the second quarter (-5.4 percent) of last year, a recovery followed in the third quarter (+4.9 percent). The number of hours worked has since fallen and is now almost at the same level as in the second quarter of 2017.
How is the number of vacancies developing?
There were 245 thousand job vacancies at the end of March, 26 thousand more than at the end of Q4 2020. Since the beginning of measurement in 1997, there has only been one larger quarter-on-quarter increase: 27 thousand in Q2 1999. In the last quarter of 2020, there was also a modest increase (2 thousand) according to final figures over that year. The previously published provisional figure indicated a slight decrease.
How is the number of flex workers developing?
The number of employees with a flexible employment relationship grew almost continuously until 2019, but started to decline in the course of last year. In Q1 2021, there were 1.7 million flex workers. This is 122 thousand fewer than in Q1 2020.
How many residents of Belgium or Germany work in the Netherlands?
In 2018, more than 80 thousand people were employed in the Netherlands while living in Belgium or Germany. There were nearly 43 thousand employees who travelled to work across the border from Germany to the Netherlands on a daily basis; from Belgium, there were almost 41 thousand. These cross-border commuters mainly live in relatively small rural municipalities just across the border. Their share in these municipalities is therefore considerable. With 22 percent of cross-border commuters, the Flemish municipality of Baarle-Hertog takes the lead. Of the German municipalities, Laar is particularly striking. Read more
In which occupational group was telecommuting most prevalent in Q2 2020?
In Q2 2020, (partial) telecommuting was most prevalent among employees with ICT occupations. Relative to Q1, the share of ICT professionals working from home doubled, exceeding 40 percent; this was the largest increase among all occupational groups. At the highest skill level in particular, all or part of the job activity was performed remotely.
What is the effect of the loss of self-employed income?
For 19 percent of the self-employed, the household's remaining financial resources fall below the minimum wage threshold if the self-employed income is lost for three months. As soon as the income of the self-employed is lost for one year, this share rises to 35 percent. This is shown by a model-based calculation of the loss of income of the self-employed based on data from the Integral Income and Wealth System (IIVS) 2018. This calculation was made in response to the coronavirus crisis.
What is the size of the financial buffer for most self-employed entrepreneurs?
In 2019, 20 percent of Dutch self-employed entrepreneurs said they would be able to make ends meet for an estimated three months in the absence of revenues from their own company. Nearly 40 percent said they could probably survive for 12 months or more. Self-employed active in transportation and logistics were most likely to indicate a maximum length of time of 3 months without company revenue (30 percent).
How many precarious workers are there in the Netherlands?
In 2019, 72.3 percent of all flex workers had less secure employment, equivalent to 1,391 thousand flex workers. These are employees with short-term temporary contracts, temporary agency contracts, on-call contracts or variable hours, who are at greater risk of losing their jobs and income when the business where they work is in worse shape than other temporary workers.
How many key workers are there in the Netherlands?
In Q4 2019, an estimated 3.1 million people in the employed labour force of 9.0 million were working in vital occupations. The majority of key workers are found in the care and welfare sector (1.3 million). Another 460 thousand worked in education or childcare. Read more
How many people worked from home in 2019?
In 2019, there were 3.5 million people in paid employment who (usually or incidentally) worked from home. They represent 39 percent of the active labour force. Of these (incidental) home-based workers, approximately 1.3 million usually worked from home, while 2.4 million did so incidentally.
Which business sectors tend to have many home-based workers?
There are five sectors with a share of (incidental) home-based workers that exceeds 60 percent: information and communication, education, financial services, specialised business services, and energy.
Which occupations had the highest number of home-based workers in 2019?
In 2019, the proportion of home-based workers was highest in occupations such as government official, ICT manager and policy advisor. In these professions, at least 87 percent (sometimes) worked from home. The majority of them worked from home incidentally.
How many Dutch residents work in Belgium or Germany?
In 2017, altogether over 22 thousand Dutch residents were employed in either Belgium or Germany. These include almost 13 thousand people working in Belgium and 9.5 thousand working in Germany. Read more
How many people work in culture, sports and recreation?
In 2018, 174 thousand people were working in the culture, sports and recreation sector. This is 1.9 percent of the employed persons in all economic activities.
How many men and women are working in affected sectors?
In December 2019, altogether 1.1 men as well as 1.1 million women were working in sectors which qualify for government support in accordance with the so-called TOGS measure (reimbursement for entrepreneurs in affected sectors).
How many seasonal workers are employed in the agricultural sector?
In 2019, there were nearly 30 thousand full-time jobs on the basis of fixed-term contracts for specific or occasional work. In many cases, this was seasonal work. The total volume of labour deployed in the Dutch agricultural sector was equivalent to over 156 thousand full-time jobs (FTEs). Read more
Which agricultural sector employs the highest number of seasonal workers?
The majority of the non-regular labour force - often seasonal workers - were active in horticulture. Within the horticultural sector, the seasonal workforce was largest at greenhouse vegetable farms. This workforce was larger than the number of regularly employed workers. Nearly 60 percent of the labour input consisted of seasonal workers. These include students who help pick tomatoes, cucumbers or peppers, but also temporary migrant workers. Read more