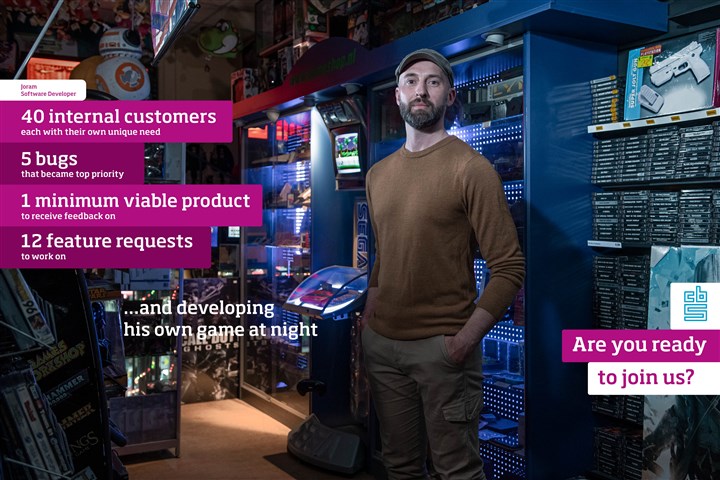 Joram - Software Developer
My previous job as a digital forensic examiner gave me the chance to work in many different places, but it's no coincidence that I found my way to CBS. At CBS I can develop my skills further in what I love most: programming.

You might think that's a strange move for someone who studied nursing and graduated from the Police Academy, but you'll understand once you find out that I've always been involved in writing computer programs, especially developing videogames.

Now, as part of an agile team, I write software for CBS as a whole. We try to make the work of statisticians easier by automating as many steps of data analysis as possible. Of course, with more than 700 million records we can't look at every piece of data ourselves.

The great thing is that here you don't just produce software; you come up with the design yourself. Then you're really dealing with proofs of concept. I love that creative process and being involved at every stage, from defining the problem to helping colleagues use our software.I do this not as a nameless IT person, but as part of a small team.That makes a nice contrast with the game I'm developing in my free time – for that, I'm doing everything myself.