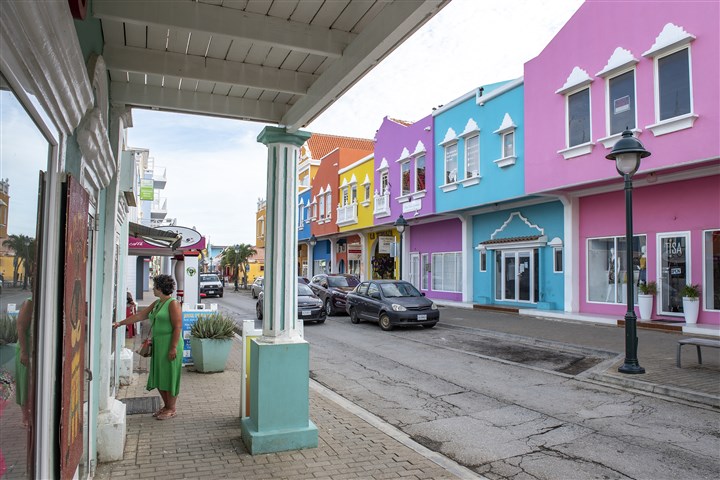 Labour Force Survey Caribbean Netherlands
Are you in paid employment? Are you retired? Are you taking a training course? You do not have a job? Or are you perhaps doing volunteer work? These kinds of questions are covered in the Labour Force Survey Caribbean Netherlands. A survey which is conducted once every two years on Bonaire, St. Eustatius and Saba. The results of the survey provide essential information for, among others, the Central Government and other public organisations in the islands.
How do I participate?
Have you received an invitation to participate in this survey? You can participate directly using your username and password. Click on: https://antwoord.cbs.nl.
Why this survey?
We use this survey to collect statistics on, among others, employment, the employed labour force, unemployment and the level of education on Bonaire, St. Eustatius and Saba. These statistics are essential for making policy on the islands. Local governments can use these statistics but also for instance ministries such as Sociale Zaken en Werkgelegenheid (Social Affairs and Employment) and Onderwijs, Cultuur en Wetenschap (Education, Culture and Science).
Why have I been chosen?
CBS has randomly selected a small number of people to invite to the survey. The addresses of the people we invited are spread across each island. Not every resident can be involved in this survey. That is why your participation is very important: you represent a large number of other people on your island.
Your data are safe
The CBS handles your data with care. Your personal data will be separated from your responses. Please refer to the web page Privacy for information on how we handle your data.
Rewards
With your participation in the Labour Force Survey, you may win an Amazon.com Gift Card worth $ 100. If you participated in the online survey, you will see immediately at the end of the questionnaire whether you are the winner. You will be contacted soon afterwards. The letter you received from CBS will tell you until when you can take part in the survey. The winners will be selected entirely at random. This means that no specific personal characteristics are taken into account in the draw.

Do you want to know more about CBS' general rewards policy? Click on: Rewards.
Contact
Do you want to contact the CBS? Feel free to call our office on Bonaire. The telephone number is +599 717 8676. We can be reached Monday to Friday between 08:00 and 17:00 hours. You can also send an e-mail to caribischnederland@cbs.nl.
A CBS employee at the door?
Did you receive a visit from a CBS employee? Then click on Home Visits Caribbean Netherlands.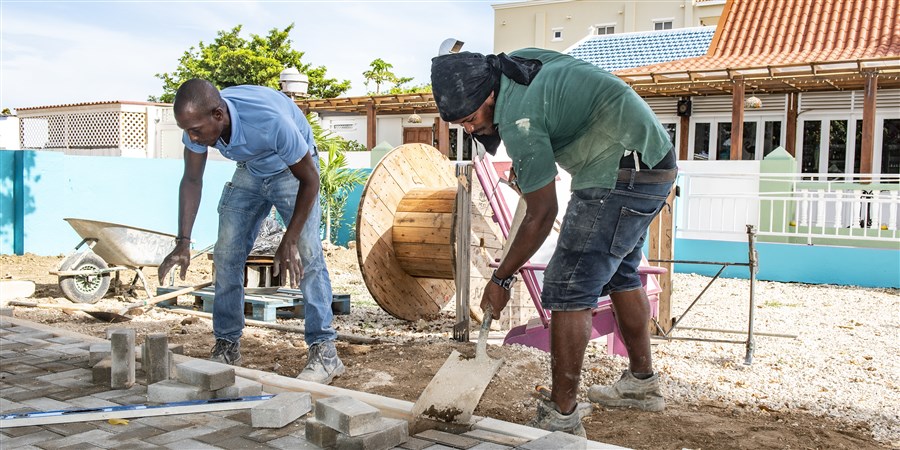 Investigashon di forsa laboral Hulanda Karibense
Bo tin trabou pagá? Bo ta ku penshun? Bo ta sigui un estudio? Bo no tin trabou? Òf kisas bo ta hasi trabou boluntario?

E tipo di preguntanan aki ta bin dilanti den e Investigashon di forsa laboral Hulanda Karibense. Un investigashon ku nos ta hasi un bia den dos aña na Boneiru, Sint Eustatius i Saba. E resultadonan di esaki ta suministrá informashon indispensabel pa entre otro Gobièrnu Sentral i otro organisashonnan di gobièrnu riba e islanan.
Kon mi ta partisipá?
Bo a risibí un invitashon pa partisipá na e investigashon aki? Bo por yena e enkuesta riba https://antwoord.cbs.nl usando bo nòmber di usario i kontraseña.
Dikon ta hasi e investigashon aki?
Ku e investigashon aki nos ta kolektá sifranan tokante entre otro empleo, e poblashon aktivo, desempleo i e nivel di enseñansa na Boneiru, Sint Eustatius i Saba. E sifranan aki ta indispensabel pa formulá maneho riba e islanan. Gobièrnunan lokal por usa e sifranan aki, pero por ehèmpel ministerionan tambe manera Asuntunan Sosial i Empleo òf Enseñansa, Kultura i Siensia.
Dikon mi a wòrdu skohí?
Pa e investigashon aki a skohe arbitrariamente un kantidat di persona pa partisipá. E personanan ku nos invitá ta repartí riba kada isla. No ta tur persona por partisipá. Bo ta representá un gran kantidat di persona di bo isla. P'esei ta importante ku bo ta partisipa. Bo ta yuda nos enormemente ku esei.
Bo datonan ta seif
CBS ta atendé kouteloso ku bo datonan. Ta separá bo datonan personal for di bo kontestanan. Kon nos ta anda ku bo datonan bo por lesa riba e página di wèp: Privacy.
Ku bo partisipashon na e investigashon bo tin un chèns pa gana un Amazon.com Gift Card di $100,-. Na final di e enkuesta, bo ta mira mesora si bo lo risibí un Amazon.com Gift Card. Si bo a gana un gift card, nos lo tuma kontakto ku bo. Den e karta ku bo a risibí di CBS, ta indiká te ki momentu bo por partisipá den e investigashon. E ganadónan ta ser selekshoná na forma arbitrario.

Pa mas informashon tokante CBS su sistema di rekompensa, por bishitá e pagina di wèp aki: Rewards.
Kontakto
Bo kier tuma kontakto ku CBS? Yama nos ofisina na Boneiru libremente. E number di telefon ta +599 717 8676. Nos ta alkansabel di djaluna te ku djabièrnè entre 8or i 5or. Bo por manda un meil tambe pa caribischnederland@cbs.nl.
Un kolaboradó di CBS na porta?
Bo a risibí bishita di un kolaboradó di CBS? Bo ke sa kon esaki ta bai durante e krísis di corona? Klek e ora ei riba Caribisch Nederland huisbezoek