More international students at universities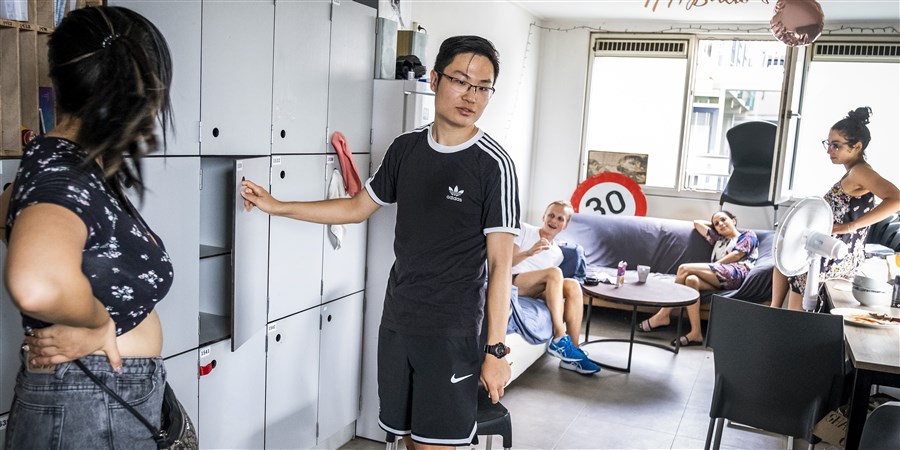 In the 2022/'23 academic year, almost 123 thousand international students attended higher vocational education (HBO) or a university (WO) in the Netherlands. They made up 15 percent of the total HBO and WO student population. Over three quarters of the students came from elsewhere in Europe, mostly from Germany. Statistics Netherlands (CBS) reports this based on a new analysis for The Netherlands in numbers.
International students often at universities
In the 2022/'23 academic year, more than two thirds of all international students were studying at university. The majority were enrolled in a Bachelor programme (43 percent). Around a quarter of all international students were studying to obtain an HBO Bachelor's degree. More than half of all Dutch (non-international) students were enrolled in a Bachelor's degree programme at an HBO institution. Few students took a HBO Master programme. This applied to both the international and the Dutch student population.
Enrolments in HBO and WO, 2022/'23*

Studenten 2022/'23*

Dutch students (x 1,000)

International students (x 1,000)

HBO Bachelor
429.09
33.04
HBO Master
11.23
3.52
WO Bachelor
167.14
52.37
WO Master
91.27
33.48
*Provisional figures
International Master's students often choose technical university courses
International and domestic university students most often chose studies in the field of journalism, social sciences and behavioural sciences or law, administration, trade and business services. Compared to their domestic peers, international students were somewhat more likely to choose these programmes and less likely to opt for healthcare and welfare or education. Many international Master's students attended a programme in technology or engineering.
University (WO) students, 2022/'23*

Populatie

Education (%)

Design, arts, languages and history (%)

Journalism, behavioural and social sciences (%)

Law, administration, trade, and business services (%)

Mathematics and natural sciences (%)

Informatics (%)

Technology and engineering (%)

Agriculture and veterinary sciences (%)

Healthcare and welfare (%)

Services (%)

Dutch Bachelor students
6320
14240
34230
49160
19770
7030
15180
1840
18240
730
International Bachelor students
20
2370
22350
14680
3260
3630
4880
80
880
220
Dutch Master students
4310
6320
13030
23390
11750
4860
11290
1600
13750
980
International Master students
240
2150
7190
8020
4660
2740
5990
770
1300
410
*Provisional figures
Art courses popular among international HBO students
Compared to Dutch students, relatively many international HBO students (both Bachelor and Master) attended programmes in the field of design, arts, language and history. They were less likely to study education or healthcare and welfare. A popular field among both international and Dutch students is law, administration, trade and business services.
HBO students, 2022/'23*

Studierichting

Education (%)

Design, arts, languages and history (%)

Journalism, behavioural and social sciences (%)

Law, administration, trade and business services (%)

Mathematics and natural sciences (%)

Informatics (%)

Technology and engineering (%)

Agriculture and veterinary sciences (%)

Healthcare and welfare (%)

Services (%)

Dutch Bachelor students
63940
29490
24450
111540
7190
24270
38400
4580
91080
34160
International Bachelor students
1170
8110
1350
10200
230
2180
2650
320
3140
3690
Dutch Master students
5180
720
450
930
40
130
990
0
2430
360
International Master students
460
1870
180
150
20
60
450
0
40
300
*Provisional figures