Domestic R&D expenditure over €18 billion in 2020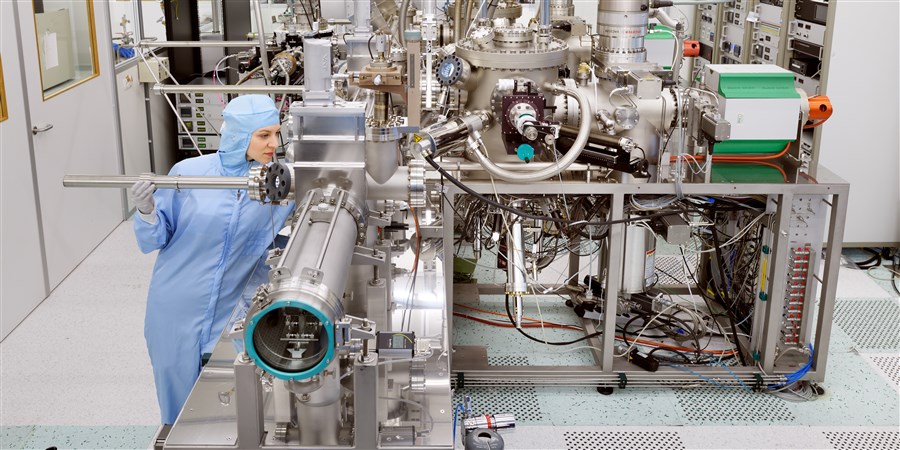 In 2020, enterprises, institutions and the higher education sector in the Netherlands spent nearly 18.4 billion euros on research and development (R&D), using own and hired personnel. This is over 0.5 billion more than in 2019. The province of Noord-Brabant continues to rank highest in private R&D expenditure. This is evident from new provisional figures, released by Statistics Netherlands (CBS).
Research and development comprise creative and systematic work undertaken with the objective of extending and using knowledge to design new applications. In fundamental research, the expansion of knowledge ('research') takes centre-stage. In applied research, ideas are further developed into a prototype of new or greatly improved processes and products ('development').
In 2020, expenditure on R&D activities by enterprises, institutions and higher education using own and hired personnel increased by more than 3 percent. The sharpest rise was seen in business expenditure: over 4 percent. R&D expenditure by institutions and higher education was slightly up as well last year. Institutions spent 1 billion euros while higher education institutes spent over 4.9 billion euros. Despite the increased expenditure, the number of R&D labour years was at almost the same level as one year previously (161.6 thousand FTEs). At more than 226 thousand, the number of employed persons in R&D remained stable as well.
R&D expenditure in the Netherlands

Jaar

Private sector (bn euros)

Institutions (bn euros)

Higher education (bn euros)

2013
9.3
0.8
4.1
2014
9.4
0.9
4.3
2015
9.5
0.9
4.4
2016
10.0
0.9
4.3
2017
10.7
0.9
4.5
2018
11.0
1.0
4.6
2019**
11.8
1.0
4.9
2020*
12.4
1.0
5.0
*provisional figures **revised provisional figures
Dutch R&D intensity higher in 2020
By presenting total R&D expenditure as a percentage of gross domestic product (GDP), it is possible to determine the R&D intensity for the Netherlands. In 2020, R&D intensity stood at 2.29 percent, close to the EU average. The percentage was highest in Belgium. In the Netherlands, R&D intensity changed little over the period 2013-2019, ranging between 2.14 and 2.18 percent. It went up slightly in 2020, due to the fact that GDP fell by 3.8 percent while R&D expenditure remained at the same level.
Corporate R&D intensity as a percentage of GDP stood at 1.54 percent. The Dutch percentage was stable for several years. In 2020, it exceeded 1.5 percent for the first time due to the increase in R&D expenditure by enterprises and the decline in GDP.
R&D intensity, 2020*

GEO/TIME

Private sector (%)

Other (%)

Belgium
2.56
0.96
Sweden
2.53
0.98
Austria
2.23
0.99
Germany
2.11
1.03
Denmark
1.84
1.19
Finland
1.97
0.97
France
1.56
0.79
European Union
1.53
0.79
Netherlands
1.54
0.75
Slovenia
1.57
0.58
Czechia
1.21
0.78
Estonia
0.98
0.81
Hungary
1.24
0.38
Portugal
0.89
0.69
Italy
0.94
0.60
Greece
0.69
0.80
Spain
0.78
0.63
Poland
0.88
0.51
Croatia
0.61
0.66
Ireland
0.91
0.32
Lithuania
0.56
0.61
Luxembourg
0.61
0.52
Slovakia
0.50
0.42
Bulgaria
0.58
0.28
Cyprus
0.38
0.47
Latvia
0.21
0.49
Malta
0.42
0.24
Romania
0.28
0.19
Source: CBS, Eurostat
*provisional figures
Private R&D expenditure highest in Noord-Brabant
Information on private R&D expenditure per region is available up to 2019 inclusive.
In 2019, over 33 percent (3.9 billion euros) of private R&D expenditure was attributable to businesses in the province of Noord-Brabant. This was still fluctuating around 30 percent in the period 2013-2018. The highest level of R&D activity can be found in the region of southeastern Noord-Brabant around Eindhoven, with 3 billion euros in R&D spending; this was still 2 billion in 2013.
Noord-Holland province ranked second in 2019, just as in 2018. More than 17 percent of all corporate R&D expenditure occurred in Noord-Holland. Within Noord-Holland, the Greater Amsterdam region invested the most, with 1.5 billion out of 2 billion euros spent.
Zuid-Holland was again in third place in 2019, with almost 17 percent of total private R&D expenditure. In absolute terms, spending remained fairly stable in this province, while an increase was seen in Noord-Holland and in the Netherlands as a whole. The Greater Rijnmond region and the The Hague conurbation together accounted for nearly half of the R&D activities by enterprises in Zuid-Holland in the period 2013-2019.
This expenditure can also be offset against the gross regional product to compare the business R&D intensity of the region. For the first time since 2013, the proportion in Noord-Brabant exceeded 3 percent in 2019. Overijssel and Gelderland came in second and third, both with more than 1.3 percent. With 1.2 percent, Utrecht and Limburg occupied the fourth and fifth place, respectively.
Business R&D intensity by province, 2019*

Provincies

R&D intensity (%)

Groningen (PV)
0.86
Friesland (PV)
0.75
Drenthe (PV)
0.76
Overijssel (PV)
1.35
Flevoland (PV)
0.97
Gelderland (PV)
1.34
Utrecht (PV)
1.20
Noord-Holland (PV)
1.15
Zuid-Holland (PV)
1.18
Zeeland (PV)
0.73
Noord-Brabant (PV)
3.18
Limburg (PV)
1.20
*provisional figures
Noord-Brabant above the EU average in 2019
Within Europe, Noord-Brabant is in eighth place among the 198 NUTS II regions for which corporate R&D intensity is currently known. In 2019, corporate R&D intensity in the Netherlands was just below the EU-27 average (1.46 and 1.48 percent, respectively).
In Europe, the two most R&D-intensive regions in the private sector are found in Germany, namely Stuttgart and Braunschweig. In third place is Västsverige in Sweden.
EU regions with the highest business R&D intensity, 2019*

Regio

R&D intensity (%)

Stuttgart (Germany)
6.90
Braunschweig (Germany)
5.88
Västsverige (Sweden)
4.28
Tübingen (Germany)
4.24
Styria (Austria)
3.89
Karlsruhe (Germany)
3.63
Upper Bavaria (Germany)
3.36
Noord-Brabant (Netherlands)
3.18
Upper Austria (Austria)
3.15
Rheinhessen-Pfalz (Germany)
3.15
Capital Region of Denmark (Denmark)
3.09
Carinthia (Austria)
2.92
Wallonia (Belgium)
2.86
Middle Franconia (Germany)
2.80
Darmstadt (Germany)
2.67
Source: CBS, Eurostat
*provisional figures