International service trade below pre-pandemic level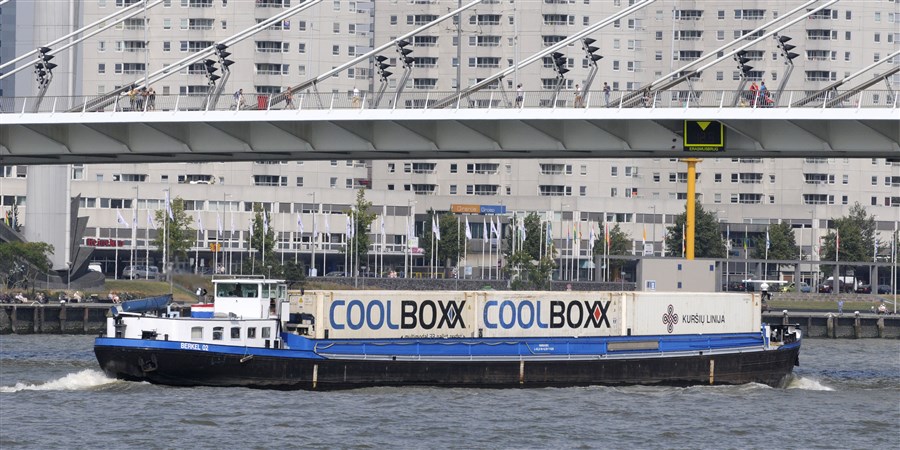 In the first nine months of 2021, exports of services were 1.2 percent up on one year previously and stood at 146.3 billion euros. Imports of services stood at 141.6 billion euros, representing a year-on-year increase of 3.7 percent. Nevertheless, both exports and imports of services were still below the value that was recorded before the coronavirus crisis. Relative to the first three quarters of 2019, they declined by 7.6 and 8.3 percent respectively. This is reported by Statistics Netherlands (CBS) on the basis of provisional figures on international service trade.
Value of service trade, January-September1)

Stroom

Jaar

Index (2019=100)

Exports
2019
100

Exports

2020*
91.3

Exports

2021*
92.4
Imports
2019
100.0

Imports

2020*
88.5

Imports

2021*
91.7
*provisional figures 1)Figures for 2019 are based on temporary or provisional retrocalculation.
Modest recovery in Q3 2021
Service exports reached a low point in the first quarter of 2021, declining year-on-year by 14.9 percent. Following tentative recovery in the second quarter, stronger export growth was achieved in the third quarter. The value of Dutch service exports amounted to 53.7 billion euros in the same quarter. This is 13.8 percent up on one year previously. Imports of services were hit hardest in the second and third quarters of 2020. Imports grew as well in the third quarter of 2021, with a value of 51.9 billion euros or 17.3 percent more than the same quarter of the previous year. Despite stronger growth in recent quarters, international trade in services has not fully recovered from the contraction that occurred during the coronavirus crisis; service imports in particular have lagged behind. Compared to the Q3 2019, service imports were down by 5.8 percent, while service exports were down by 2.8 percent.
The decline in service trade is not only related to the effects of the coronavirus pandemic; it is also due to the fact that several large multinationals have shifted certain service flows such as payment of intellectual property fees, which means they take place less often via the Netherlands. CBS is unable to quantify these effects based on the available data.
Trade in services, quarterly development

Jaar

Kwartaal

Exports (y-o-y % change)

Imports (y-o-y % change)

2020*
Q1
2.1
4.7

2020*

Q2
-12.7
-17.8

2020*

Q3
-14.6
-19.7

2020*

Q4
-12.8
-13.8
2021*
Q1
-14.9
-12.8

2021*

Q2
6.2
8.9

2021*

Q3
13.8
17.3
*provisional figures
Rebound in exports of transport services after severe blow in coronavirus year
At 4.1 billion euros, the export value of transport services in the first three quarters of 2021 showed an increase relative to the same period in both 2020 and 2019. Dutch transport service exports declined substantially in the first nine months of 2020 compared to the situation before the outbreak of the coronavirus pandemic. Up to September 2020 inclusive, total exports of transport services declined year-on-year by 3.1 billion euros or 9.8 percent. This was primarily due to the contraction in passenger air transport. Over the first nine months of 2021, relative to the pre-pandemic first nine months of 2019, the Netherlands exported more telecommunications, computer and information services (+7 percent) and financial services (+25 percent). An example of such financial services are mediation and support services for financial transactions of webshops. This is possibly related to the strong growth in online shopping during the coronavirus lockdown.
Travel services have suffered the greatest blow; these have contracted sharply relative to the pre-pandemic period. In terms of travel service exports, this points at foreign visitor expenditure in the Netherlands by both foreign tourists and business travellers. Despite some recovery in inbound travel during the summer periods in both 2020 and 2021, when more tourists and business travellers visited the Netherlands, the level over the first nine months is still far below the level recorded in 2019 (-59.5 percent). Exports of other business services dropped as well. This is mainly due to the decline in travel services, e.g. mediation services by travel agencies.

In terms of imports of the various types of services, developments have been similar to exports.
Development of export value for top 6 service types, January-September 2021* relative to 2019

Dienstensoorten

Exports (% change relative to 2019)

Other business services
-10.8
Transport services
3.1
Telecommunications,
computer services
7.0
Use of intellectual property
-15.7
Financial services
25.0
Travel services
-59.5
*provisional figures