Dutch manufacturing industry declined less than the EU average in 2020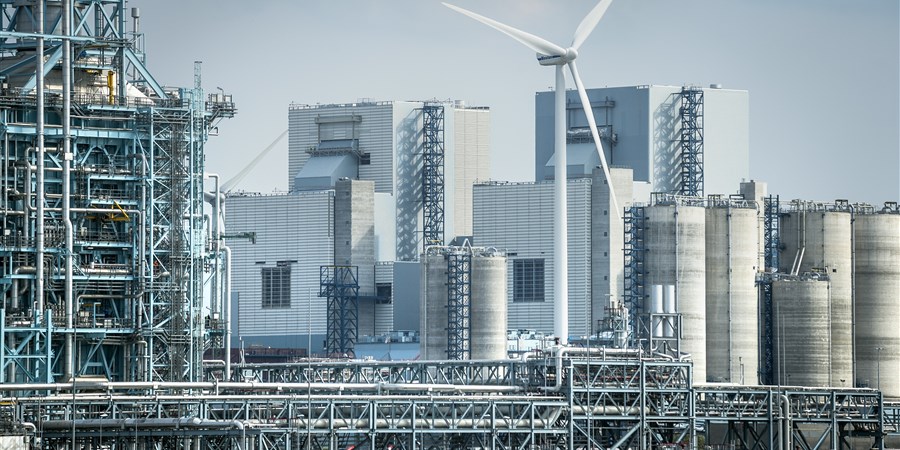 The value added of the Dutch manufacturing industry contracted by 2.6 percent in 2020. The decline was less substantial than in many other European countries. On average, manufacturing in the European Union shrank by over 7 percent. Statistics Netherlands (CBS) reports this based on newly released figures.
Value added in manufacturing

Jaar

Netherlands (year-on-year % change)

European Union (year-on-year % change)

2015
0.7
4.4
2016
2.2
2.7
2017
6.1
4.0
2018*
4.0
2.0
2019*
0.4
-0.4
2020*
-2.6
-7.3
Source: CBS, Eurostat
* Provisional figures. Figures for the Netherlands over 2018 and 2019 are definitive.
Car-producing countries were hit especially hard last year. In Western Europe, this applied to France and Germany. Germany's manufacturing industry already contracted in 2019, partly because of a faltering car industry. Manufacturing in France shrank due to the severe lockdown and the relocation of production of several car models to Spain, Slovenia, Slovakia and Germany.
In Belgium, manufacturing production declined by 3.8 percent in 2020. The United Kingdom also experienced contraction in 2019 and subsequently declined further. In 2020, the UK left the European Union. The manufacturing industries of Italy, Spain, Slovakia and Romania were severely impacted by the pandemic as well. Only three EU member states presented a positive growth figure last year: Ireland, Lithuania and Malta.
Value added in manufacturing*

Land

2020 (year-on-year % change)

2019 (year-on-year % change)

Netherlands
-2.6
0.4
Belgium
-3.8
1.9
United Kingdom
-9.5
-1.6
Germany
-10.3
-3.5
Spain
-10.7
1.2
France
-10.9
2.1
Italy
-11.4
-0.5
Source: CBS, Eurostat
* Provisional figures. Figure for the Netherlands over 2019 is definitive.
Contraction in nearly all branches of manufacturing
In the Netherlands, almost all branches of manufacturing contracted in 2020, whereas a number of branches showed growth in 2019. The transport equipment industry and the textile, clothing and footwear industry recorded the largest decline. More than half of the branches within Dutch manufacturing performed below the average. Only two branches recorded growth: the machinery industry and the chemical and pharmaceutical industry.
Value added in branches of manufacturing

Onderwerp

2020* (year-on-year % change)

2019 (year-on-year % change)

Machinery
2.5
11.5
Chemical and pharmaceutical products
1.4
-5.7
Food, beverages and tobacco
-1.0
1.4
Electrical and electronic equipment
-1.9
4.0
Total manufacturing
-2.6
0.4
Plastics and building materials
-2.8
-1.5
Timber, paper and graphics
-3.1
1.4
Basic metals, metal products
-6.2
-1.3
Petroleum
-6.4
7.2
Other manufacturing and repairs
-8.7
-5.3
Textiles, clothing and leather
-11.0
-4.6
Transport equipment
-11.8
-3.0
* Provisional figures
Limited contribution of manufacturing to GDP contraction
The manufacturing industry declined less substantially than most other industries within the Dutch economy. For example, accommodation and food services and the cultural sector were hit harder by the lockdown. There was also hardly any air traffic and public transport was lagging behind because many people worked from home.
Dutch manufacturing production shrank in 2020, initially due to the lockdown and related measures, and later also due to a scarcity of chips, electricity, plastics and certain metals. Last year, the manufacturing industry contributed 0.3 percent to GDP contraction. Business services (-0.9 percent), transportation (-0.8 percent) and accommodation and food services (-0.6 percent) contributed more to the GDP contraction of 3.8 percent (2020).
Manufacturing recorded growth in Q1 2021
Despite problems in the logistics chain and the Suez Canal blockade, the Dutch manufacturing industry grew by 2.8 percent in Q1 2021 relative to the same quarter last year. As a result, manufacturing made a positive contribution to the economy as a whole, which shrank by 2.4 percent in the first quarter. In the first six months of 2021, producer confidence rose to its highest level ever recorded.
Volume of value added at basic prices

| Jaar | Kwartaal | GDP, overall economy (year-on-year % change) | GDP, manufacturing (year-on-year % change) |
| --- | --- | --- | --- |
| 2017 | Q1 | 3.2 | 6.1 |
| 2017 | Q2 | 3.0 | 5.6 |
| 2017 | Q3 | 2.9 | 6.0 |
| 2017 | Q4 | 2.7 | 6.7 |
| 2018 | Q1 | 2.5 | 4.9 |
| 2018 | Q2 | 2.7 | 4.3 |
| 2018 | Q3 | 2.2 | 4.2 |
| 2018 | Q4 | 1.9 | 2.6 |
| 2019 | Q1 | 2.1 | 0.4 |
| 2019 | Q2 | 1.9 | -0.3 |
| 2019 | Q3 | 2.1 | 0.1 |
| 2019 | Q4 | 1.9 | 1.3 |
| 2020 | Q1 | -0.1 | 0.1 |
| 2020 | Q2 | -9.2 | -9.0 |
| 2020 | Q3 | -2.9 | -2.3 |
| 2020 | Q4 | -2.8 | 1.0 |
| 2021 | Q1 | -2.2 | 2.8 |