8 thousand care workers commuting across the border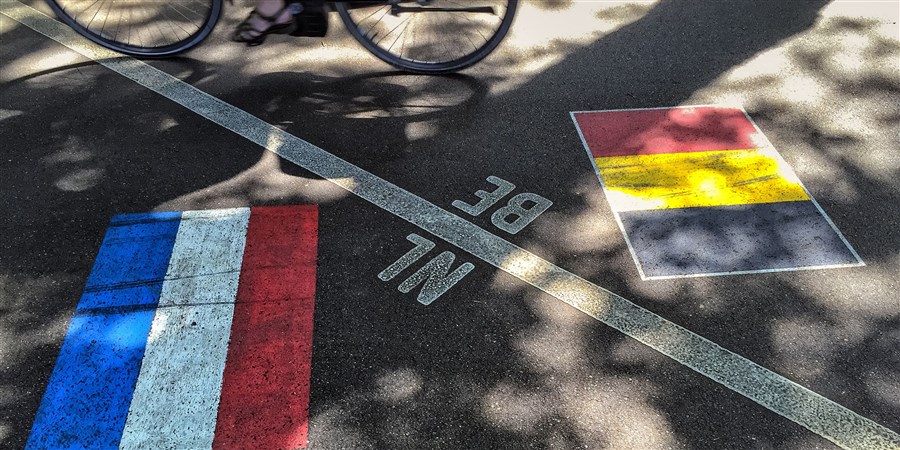 In 2017, 40 thousand people working in the Netherlands were cross-border commuters from Germany, while 39 thousand were residents of Belgium. Out of this total, 8 thousand were healthcare workers. This is evident from figures compiled by Statistics Netherlands (CBS) and the federal state offices for statistics in North Rhine-Westphalia and Lower Saxony as well as the Belgian statistical office Statbel . The figures can be found in the open data portal Grensdata.eu (available in Dutch and German). The Internationalisation Monitor 2020 first quarter, which was released today, describes recent developments in cross-border commuting to and from Germany.
Belgium has recently closed its borders with the Netherlands for all non-essential inbound and outbound travel. Germany has closed its borders with Austria, Switzerland, France, Luxembourg and Denmark. Travel to the Netherlands is still permitted, although trips between Germany and the Netherlands which are not strictly necessary are strongly discouraged.
One-quarter of cross-border commuters work in business services
In 2017, nearly 80 thousand workers in the Netherlands were residents of either Germany or Belgium. These were found in various business sectors. Over 20 thousand cross-border commuters were working in business services. The majority were placed by temporary employment agencies. More than 10 thousand were working in either manufacturing or wholesale and retail trade. The group furthermore included 8 thousand healthcare workers.
Inbound commuters from Germany and Belgium, by business sector, 2017

| Bedrijfssector | Residing in Belgium (x 1,000) | Residing in Germany (x 1,000) |
| --- | --- | --- |
| Business services | 7.7 | 13.5 |
| Manufacturing | 7.6 | 6.5 |
| Wholesale and retail trade; Repair of motor vehicles | 5.9 | 5.6 |
| Transport and storage services | 2 | 3.6 |
| Healhcare and welfare services | 5.6 | 2.5 |
| Public administration and public services | 1.6 | 1.7 |
| Education | 2.3 | 1.7 |
| Other | 1.8 | 1.6 |
| Construction | 1.2 | 1.1 |
| Information and communication | 1.2 | 0.7 |
| Accommodation, Food and beverage services | 1 | 0.6 |
| Financial services | 1 | 0.4 |
Substantially more inbound commuters
In 2017, nearly 39 thousand workers crossed over from Belgium to work in the Netherlands. Of this group, 22 thousand were people of Dutch nationality. These are mainly Dutch nationals who moved to Belgium but kept their job in the Netherlands. Vice versa, 13 thousand Dutch residents commuted across to Belgium.
Inbound commuter traffic from Germany to the Netherlands stood at 40 thousand. Nearly 17 thousand of these commuters were Dutch nationals, while 9 thousand held a different nationality; these were mainly Polish nationals. Close to 10 thousand workers went from the Netherlands to the neighbouring German states of Lower Saxony and North Rhine-Wesphalia. Those travelling to North Rhina-Westphalia included 3 thousand German nationals.
Cross-border commuters in the Netherlands, Germany1) and Belgium, by nationality, 2017

Dutch (x 1,000)

Belgian (x 1,000)

German (x 1,000)

Other (x 1,000)

Working in the Netherlands
Residing in Belgium
21.3
15.3
0.2
2.1

Working in the Netherlands

Residing in Germany
16.6
0.1
14.0
8.9
Working in Belgium
Residing in the Netherlands
6.6
5.1
0.1
1.0
Working in Germany

Residing in the Netherlands

6.2
0.0
2.9
0.4
1) Includes only the border regions of North Rhine-Westphalia and Lower Saxony.
North Limburg has highest share of workers from Germany
The scope of cross-border commuting shows varies greatly across the border regions. The Dutch region of North Limburg has the highest share of German residents who work across the border. In North Limburg, nearly 4 percent of all workers were coming in from Germany in 2017. This share was 1 to 2 percent in the Dutch regions of Twente, de Achterhoek, Arnhem/Nijmegen and Central and South Limburg. Lower shares are seen in regions across the border. The regions of Städte Region Aachen, Kleve in North Rhine-Westphalia and Grafschaft Bentheim in Lower Saxony had shares exceeding 1 percent.