Cancer responsible for 31 percent of deaths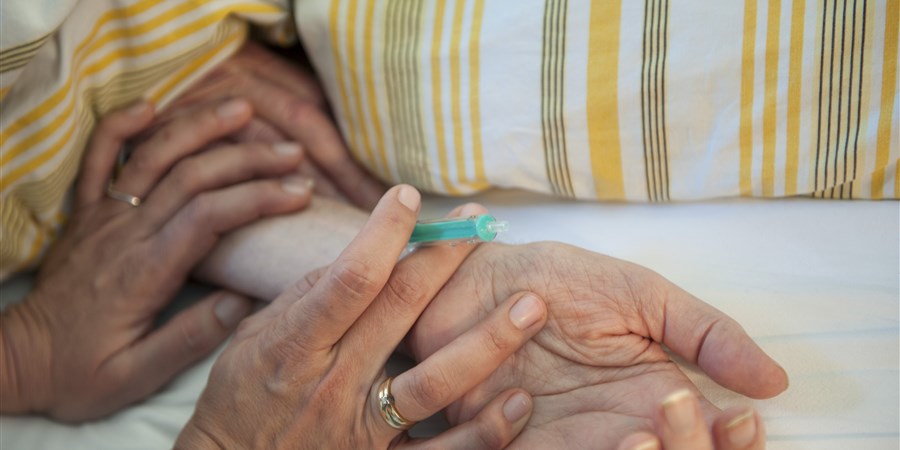 In 2017, the number of deaths in the Netherlands stood at 150 thousand. The most common death cause with 47 thousand cases (31 percent) was cancer. Around 25 percent of deaths were due to cardiovascular disease. Together with cancer, this is a major death cause among the elderly in particular. At 53 percent, unnatural death was the leading cause of mortality among young people (aged 15 to 29 years). This is shown by new figures released by Statistics Netherlands (CBS).
Causes of death, 2017

| | (x 1,000) |
| --- | --- |
| Cancer | 46.532 |
| Cardiovascular diseases | 38.119 |
| Mental disorders and diseases of the nervous system | 21.057 |
| Diseases of the respiratory system | 12.952 |
| Non-natural causes of death | 7.967 |
| Diseases of the digestive system | 4.473 |
| Other causes of death | 19.112 |
The causes of death vary strongly per age group. Of the deceased children below the age of 1, 62 percent died from a condition developed during the perinatal period, e.g. infections and pulmonary problems. Mortality among children (aged 1 to 14 years) is mainly related to cancer or non-natural causes: in both cases, 20 percent. People between the ages of 15 and 29 are much more likely to die an unnatural death (e.g. suicide, accidents) than young children, namely 53 percent.
The death cause most prevalent among 30 to 79-year-olds is cancer. Cardiovascular disease is also seen frequently as a cause of death in this group. This is also the leading cause among people aged 80 years and over, representing 30 percent of deaths.
Cancer mortality higher among men than women
More men than women die from cancer. In 2017, cancer accounted for 35 percent of male and 27 percent of female mortality. Relatively more women than men die from mental and behavioural disorders, particularly dementia. Last year, these accounted for 11 and 6 percent respectively of total mortality. Other causes of death show a less significant disparity between men and women.
Causes of death by sex, 2017

| | Men (%) | Women (%) |
| --- | --- | --- |
| Other causes of death | 12 | 14 |
| Diseases of the digestive system | 3 | 3 |
| Non-natural causes of death | 6 | 5 |
| Diseases of the respiratory system | 9 | 9 |
| Mental disorders and diseases of the nervous system | 11 | 17 |
| Cardiovascular diseases | 25 | 26 |
| Cancer | 35 | 27 |