Share of Dutch exports in world market rising again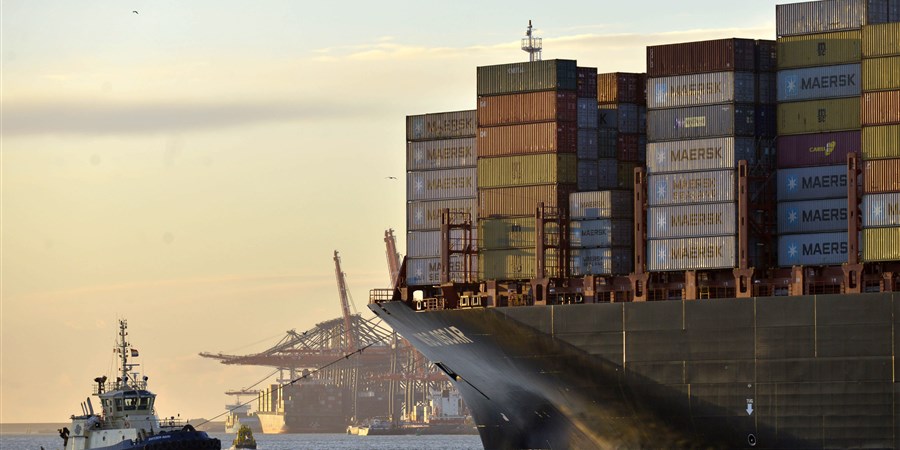 The share of Dutch exports in world trade has increased again, after a decline from 3.5 to 3.0 percent in the years following the credit crisis. The Dutch export share in the world market grew again in 2016 and 2017, with the Netherlands occupying a share of 3.2 percent in 2017, Statistics Netherlands (CBS) reports today.
The share had grown markedly in 2016 as a result of rising Dutch export values along with a decrease in the value of world trade. Although the value of world trade started to increase again in 2017, the pace of this growth did not match that of Dutch exports. In both years, the value of Dutch exports grew more rapidly than world trade due to more steeply rising Dutch export volumes as well as more positive price developments.

Relative to the year 2000, world trade has more than doubled in value, from 8.5 billion to nearly 20 billion euros (2017). The open nature of the Dutch economy means that the development of Dutch exports tends to be in line with world trade. However, developments have run out of sync since 2010.
Export value of both goods and services is up
In the period 2008-2017, the value of Dutch exports increased by over 174.5 billion euros. Goods exports rose by 125 billion euros and service exports by 50 billion euros. The sharpest increase was seen in exports of food, beverages and tobacco, electronic products, transport equipment and machinery. As for service exports, the export value of tourism-related services rose in particular.
Value of Dutch exports

Goods (bn euros)

Services (bn euros)

2000
237
61
2001
240
64
2002
234
66
2003
237
65
2004
264
69
2005
290
73
2006
325
76
2007
348
83
2008
368
90
2009
304
86
2010
360
94
2011
399
99
2012
425
103
2013
427
108
2014
430
118
2015
440
130
2016
448
131
2017
492
140
Source: CBS, DNB
Asia and Oceania occupying larger shares in total goods exports
In percentage terms, the highest growth rate was recorded in Dutch goods exports to Asia, which increased by around 25 percent between 2015 and 2017. The value of crude petroleum exports to Asia increased in particular. Dutch exports to countries in North and South America as well as to Oceania grew as well. Goods exports to other countries around Europe increased by 12 percent. With a 77 percent share, Europe is still our largest market for goods exports; in recent years, sharper growth has been recorded in exports of vehicles and medicinal products.
Mainly more services exported to Europe and Asia
Similar to goods exports, the bulk of Dutch service exports is to other countries around Europe (68 percent). In percentage terms, the strongest increase between 2015 and 2017 was seen in service exports to Oceania, followed by service exports to Europe and Asia. The export value of business services, royalties and licence fees to both Europe and Asia increased in particular.
Service exports to North and South America and to Africa declined between 2015 and 2017.