Strong growth retail turnover in October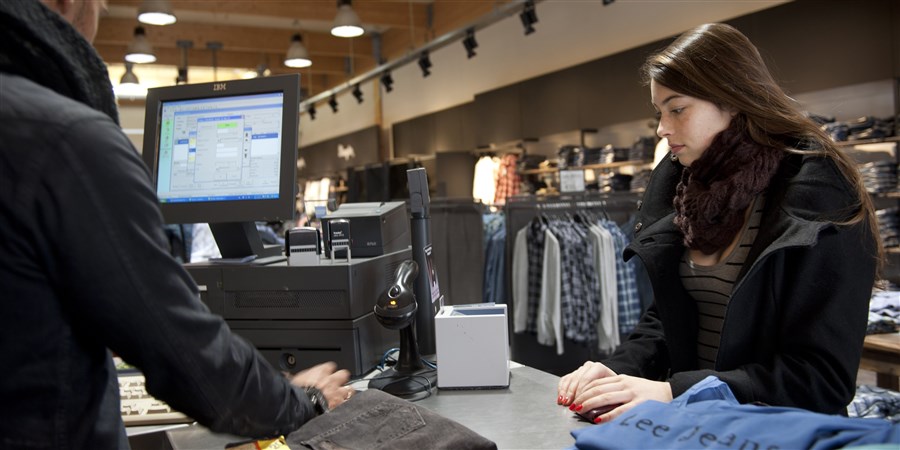 Dutch retail trade recorded 5.4 percent higher turnover in October than one year previously, the highest increase of this year. Retail sales (volume) grew by 4.7 percent. Higher turnover was achieved by both the food and the non-food sector. In addition, online sales increased yet again, according to the latest figures by Statistics Netherlands (CBS).
Retail turnover data have been adjusted for changes in the shopping-day pattern. Retail sales volumes are higher on particular days of the week. Before adjustment, retail turnover would be about 1 percent up from October 2015.
Starting today, CBS will publish monthly series of retail turnover data adjusted for shopping-day effects. In addition, CBS will publish seasonally adjusted turnover data in a quarterly series. The figures included in this news release have been adjusted for shopping days, unless specifically stated otherwise.
Turnover developments retail sector (adjusted for shopping-days)
Strong growth in turnover non-food sector
Turnover was up by 6.9 percent at non-food shops while the sales volume was 6.6 percent higher year-on-year. The strongest growth was achieved by clothes shops.
Sales at clothes shops had declined due to relatively mild weather in September, shrinking turnover significantly. Turnover flourished in October, however, recording 14.4 percent growth.
DIY shops and shops offering kitchens and flooring had 8.3 percent higher turnover, while growth was also recorded at drugstores, perfume shops and shops selling furniture and household articles.
Turnover fell again in consumer electronics.
Food shops also record higher turnover
Shops selling food, drinks and tobacco had 2.4 percent higher turnover and 1.7 percent more sales in October. Accounting for this increase is a 2.9 percent higher turnover at supermarkets; turnover at specialist food shops declined slightly by 0.2 percent.
Turnover non-food sector (adjusted for shopping days)
Turnover non-food sector (adjusted for shopping days)

| | Sept-16 | Oct-16 |
| --- | --- | --- |
| Total food | 2 | 2.4 |
| Supermarkets | 2 | 2.9 |
| Specialist food shops | 2.4 | -0.2 |
| | | |
| Total non-food | -3.3 | 6.9 |
| Clothing | -8.2 | 14.4 |
| DIY, kitchen, flooring shops | 5.4 | 8.3 |
| Drugstores, perfume shops etc. | 0.8 | 7 |
| Furniture, household articles | -1 | 4.5 |
| Consumer electronics | -1.6 | -1 |
Online turnover continues to grow
Online turnover increased by 19.2 percent relative to October 2015. Webshops recorded a surge in turnover of 23.7 percent; their core activity is selling through the internet. As for shops which sell online as a side activity (multi-channelers), their online turnover grew by 14.1 percent.