Over 3 thousand asylum seekers and following relatives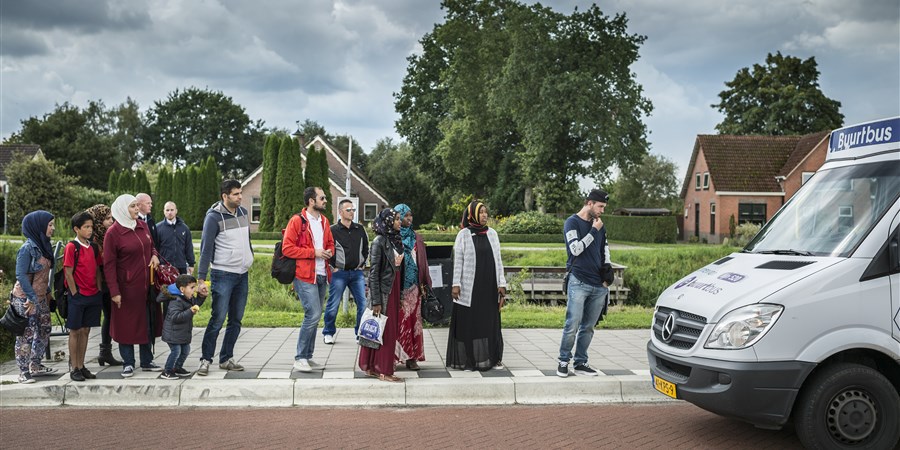 In September 2016 more than 3 thousand asylum seekers and family members joining their relatives who are already in the country were registered in the Netherlands. According to Statistics Netherlands (CBS), this is an increase by 645 compared to August 2016 and a decrease by 5.4 thousand compared to September 2015.
The Immigration and Naturalisation Service (IND) registered 1,805 first asylum requests and 1,225 following family members in September. More than one quarter of asylum seekers came from Morocco (16 percent) and Algeria (12 percent). Three-quarters of following relatives came from Syria.
Asylum seekers and following relatives
7.5 thousand asylum seekers registered in Q3
With 7.5 thousand, the total number of asylum seekers and joining relatives was almost equal to Q1, after a dip in Q2. In Q3 2015, the number was considerably higher (20 thousand).
Asylum seekers and following relatives, by quarter
Syria: more following relatives than asylum seekers
During the first three quarters of this year 3.7 thousand Syrian family members came to the Netherlands to join their relatives, more than twice as many as Syrian asylum seekers in that period (1.8 thousand). So far this year, Syrian nationals again constitute the largest group, followed by Albanians (1.5 thousand) en Eritreans (975). More than six in ten joining relatives were Syrian nationals.
Asylum seekers and following relatives, January-September 2016
Asylum seekers and following relatives, January-September 2016

| | Following relatives | First requests for asylum |
| --- | --- | --- |
| Syrian | 3.685 | 1.79 |
| Eritrean | 0.86 | 0.975 |
| Albanian | 0 | 1.455 |
| Afghan | 0.05 | 0.93 |
| Iraqi | 0.075 | 0.795 |
| Stateless | 0.57 | 0.29 |
| Iranian | 0.04 | 0.75 |
| Serbian citizen | 0 | 0.735 |
| Moroccan | 0 | 0.535 |
| Algerian | 0.005 | 0.425 |