Young Dutch people nearly all happy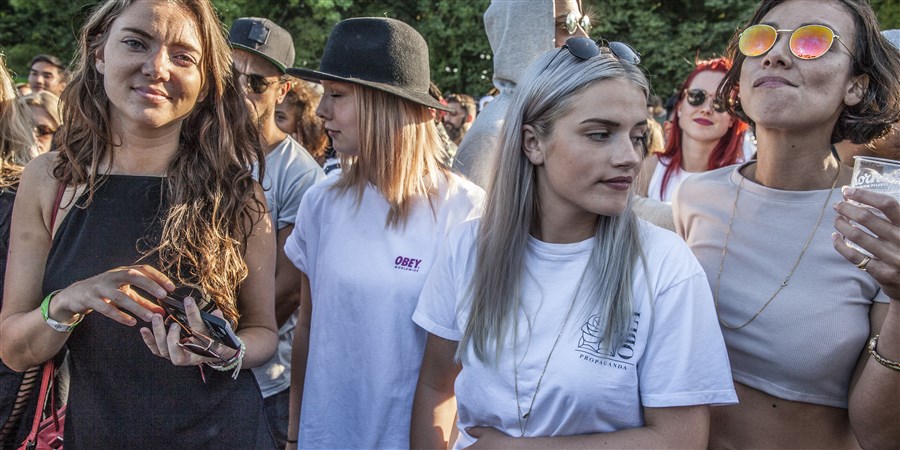 Nine out of ten 12 to 25-year-olds are happy with their lives, as indicated by research in 2015. Those who report feeling happy with life are often also satisfied with their mental health, their appearance, their circle of friends and their education or job. This is the conclusion from a study, Belevingen 2015 (Perceptions 2015) by Statistics Netherlands (CBS), in which over 4 thousand young people were surveyed.
CBS asked young people how satisfied they are with life in general and with their health, financial situation and other aspects of their lives. Respondents indicated they are happiest about their circle of friends, mental health and the house they live in. They are least happy with the amount of leisure time and their finances. Teenagers appear more satisfied overall than young adults: 94 percent of the 12 to 18-year-olds is satisfied versus 87 percent of the 18 to 25-year-olds.
Satisfaction with different life aspects, ages 18-25, 2015
Satisfaction with different life aspects, ages 18-25, 2015

| | Series 0 |
| --- | --- |
| Circle of friends | 92 |
| Psychological health | 90 |
| Housing | 90 |
| Appearance | 84 |
| Living environment | 84 |
| Physical health | 82 |
| Education | 82 |
| Labour | 81 |
| Finance | 75 |
| Leisure time | 74 |
CBS also studied which aspects are most specifically related to life satisfaction. Most young people who indicate being satisfied with life in general are also happy about their appearance and their mental health. It is not known whether life satisfaction influences satisfaction with appearance, for instance, or vice versa (someone may feel good because he considers himself goodlooking, or may consider himself goodlooking, thus reports feeling good). Teenagers with a high level of satisfaction are also more satisfied with their friendships. Among young adults, education or job was important as well.
Boys happier with their looks than girls
On average, young people rate their looks with an 8. While almost nine out of ten boys are satisfied with their looks, it is only eight out of ten among girls. On the other hand, boys are less satisfied with their looks as they grow older, which is not the case for girls.


Teenagers more satisfied with friendships than young adults
On the whole, young people are satisfied with their circle of friends and acquaintances, rating this aspect of their lives an average 8, with no distinction between boys and girls. Relatively more young people in the age group 12 to 18 are happy with their social life than are those in the age group 18 to 25. Levels of satisfaction with friendships are the same whether young people are working or living as students.