The Netherlands earns billions in agro-sector exports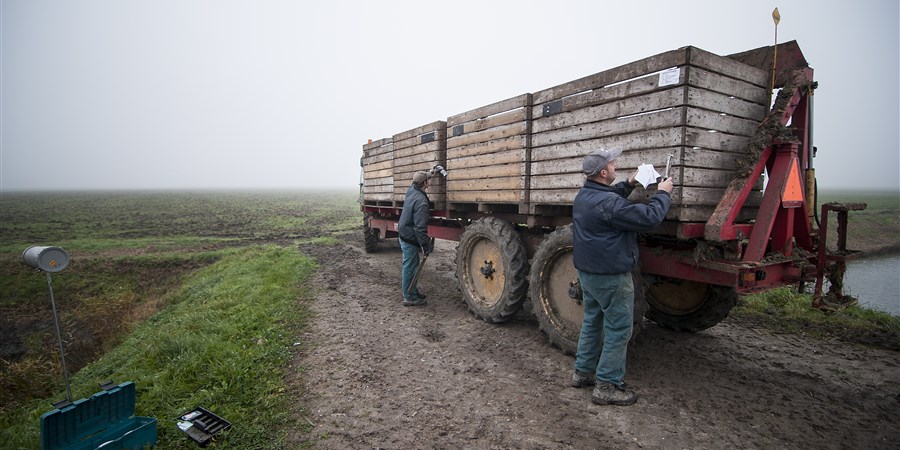 Dutch agro-sector exports were valued at over 45 billion euros in 2014. This covers the exports of all agricultural businesses, the food and beverage industry and the agro-related manufacturing industry. The Netherlands earned close to 29 billion euros from exports in this sector, equivalent to 4.4 percent of its gross domestic product (GDP). Related supply industries benefit from the exports as well. Nearly a quarter of the agro-sector export revenues was from trade with Germany.
The Dutch agro sector exported goods worth over 45 billion euros in 2014, with goods ranging from Dutch cheese for Germany to baby milk powder for China. From these exports, the Netherlands earned 28.9 billion euros in revenues, i.e. 64 eurocents out of every euro of agricultural export product. These revenues are also equivalent to 53 eurocents per euro of total goods exports.
Agro-sector exports account for 4.4 percent of Dutch GDP. In 2010, this share was 4 percent. The contribution of agribusiness to the country's prosperity is therefore quite stable. Agro-sector exports create over 296 thousand full time jobs in the Netherlands.
Agro-export revenues by sector, 2014
Farms and food industry earning the most
The agro sector itself earns the bulk of the revenue. Included in this sector are all agricultural businesses, but also the food industry and the agro-related manufacturing industry (e.g. production of fertilisers). Together, these companies generated an export revenue of 17.9 billion euros in 2014 (agricultural goods and services). The highest earnings were in agriculture, horticulture and fisheries with 8.5 billion euros, followed by the food industry with 7.3 billion euros. These two industry sectors together represent over half of the total export revenue in the agro sector and supplying industries.
Contribution of wholesale
In 2014, suppliers earned around 11.7 billion euros in direct exports of the Dutch agro sector, equivalent to 40 percent of the total amount earned by the agro sector and agro-related industry in 2014. The wholesale sector represented 8 percent, making it the largest supplier. Other sectors indirectly contributing a fair amount to agro-export revenues include temporary work agencies and companies extracting petroleum and natural gas. The traditional agricultural sectors often use seasonal workers and therefore rely heavily on the supply of flexible workers through temporary work agencies.
Agro-export revenues by destination, 2014
Agro-export revenues by destination, 2014

| | bn euros |
| --- | --- |
| Germany | 4.22 |
| UK | 1.9 |
| Belgium | 1.65 |
| France | 1.54 |
| Italy | 0.73 |
| US | 0.68 |
| Spain | 0.45 |
| Sweden | 0.38 |
| Poland | 0.36 |
| Denmark | 0.33 |
Germany major destination for agro exports
Germany is by far the largest export destination for the Dutch agro sector: nearly a quarter of total agro-export revenues comes from Germany. Next in the top 3 are the UK (1.9 billion euros) and Belgium (1.7 billion euros). Outside of Europe, the United States is the single most important user of agro products and services, worth over 680 million euros.