Turnover growth for retail sector in February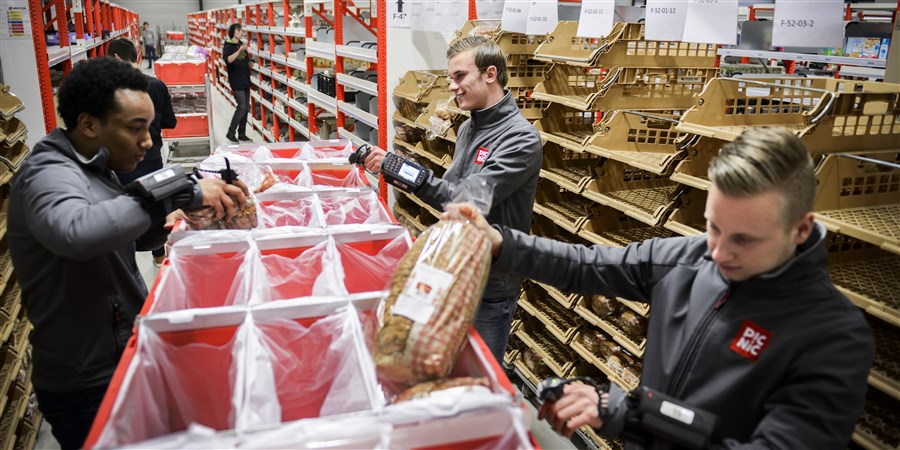 Statistics Netherlands (CBS) reports today that the retail sector boasted a 2.3 percent year-on-year turnover growth in February 2016. Retail sales were 1.8 percent higher; the average price increase was 0.5 percent. Food, beverages and tobacco shops in particular performed well.
Because 2016 is a leap year, February had one Monday more than February 2015. Obviously, the extra day had a positive effect on retail turnover. If the leap year effect is not taken into account, turnover results would have been below the level of February 2015.
Turnover developments retail sector
Nearly 4 percent turnover growth for food sector
Food, beverages and tobacco shops recorded a 3.6 percent year-on-year turnover growth in February. Sales were 2.8 percent up and prices rose by 0.8 percent. Supermarkets saw turnover grow by nearly 4 percent. With more than 4 percent turnover growth, specialist shops realised even better results.
Marginal turnover growth for non-food sector
Non-food shops recorded 0.3 percent more turnover than in February 2015. Sales declined by 1.2 percent, the average price level was 1.6 percent higher than in the same month last year.
Home furnishing shops generated more than 7 percent year-on-year turnover growth in February. DIY shops and chemist shops also generated more turnover, but consumer electronics shops recorded a turnover loss by more than 8 percent. Household appliances shops and clothing shops also accounted for poor results.
Sustained robust growth online shops
In February online shops reported a turnover growth by nearly 24 percent. Online turnover generated by traditional retailers for whom selling online is a side activity (so-called multi-channelers), was nearly 18 percent up from one year previously. Web shops recorded a whopping turnover growth by more than 28 percent in February compared to the same month last year. For internet retailers selling via the internet is their core activity.