growth Dutch car sales above EU average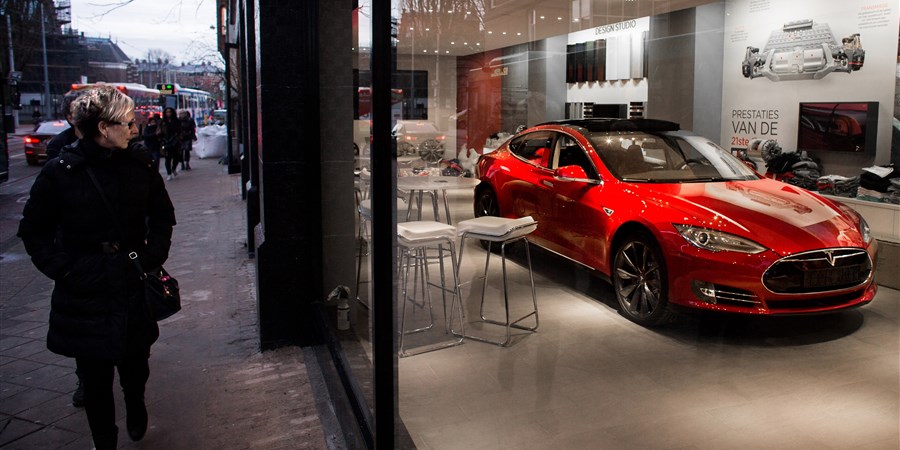 Last year, Dutch car sales grew more rapidly than on average in the European Union (EU). More than 13.7 million new passenger cars were sold across the EU last year, i.e. 9 percent more than in 2014. Statistics Netherlands (CBS) reports that car sales in the Netherlands rose by 16 percent to 449 thousand.
Sales new passenger cars in EU 28*, 2015
*) EU 28, excluding Malta
Netherlands ranks among 10 fastest growers
The Netherlands occupies seventh place on the European list of fastest growers in 2015. In other countries where car sales are traditionally high (Germany, the United Kingdom and France), growth was less substantial. The high sales figures in the Netherlands in 2015 are largely the result of the extremely large amount of cars sold in December, the last month before new tax measures became effective on 1 January 2016. In December 2015 the number of car sales rose by a stunning over 90 percent relative to December 2014.
The tax rate on passenger cars and motorcycles (bpm) has been raised substantially since January and in 2016 many cars are included in a higher additional tax liability category. This prompted many Dutch consumers to buy a new car prior to 1 January 2016.
Germany accounts for highest car sales, Ireland for fastest growth rate
In absolute numbers, most cars were sold in Germany: more than 3.2 million, an increase by nearly 170 thousand relative to 2014. Per one thousand residents aged eighteen years and older, German dealers sold more cars than their Dutch counterparts, but Belgium tops the list of neighbouring countries with 55 new cars sold per one thousand residents.
Although the number of new cars sold in Ireland was much lower, car sales rose much more rapidly. With 125 thousand new cars sold in 2015 - an increase by 29 thousand compared to 2014 - the growth rate was nearly 30 percent.