158 thousand lorries cross the European borders every day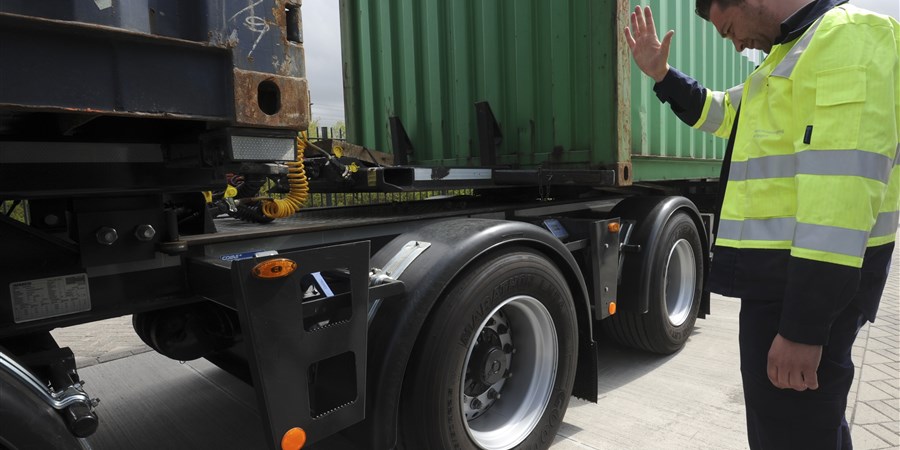 On average, European hauliers made 158 thousand international road transport trips carrying loads across one or more European borders every day in 2014. According to Statistics Netherlands, Dutch transport companies accounted for more than 13 percent, i.e. 21 thousand trips. With an average of 28 thousand, only Polish lorry drivers made more international trips every day. Various European countries have recently tightened their border control, even within the Schengen area, which includes the Netherlands.
Top 15 share international road transport trips by country, 2014
Dutch lorry drivers made more than 20 thousand loaded trips every day in 2015 while crossing one or more European borders. Altogether, Dutch lorry drivers accounted for 7.4 million trips abroad. From the Netherlands alone an average of 10 thousand loaded trips were made to other countries on the European continent.
Neighbouring countries
More than 80 percent of international road haulage from the Netherlands were destined for neighbouring countries Germany and Belgium, followed by France and the United Kingdom. In 30 percent of cases, international road transport trips from the Netherlands carried agricultural products, live animals (e.g. poultry and pigs) and food products.
International road transport trips from the Netherlands by distance, 2015
Short distances
Dutch lorry drivers engaged in international road transport cover relatively short distances. More than 60 percent of road transport trips starting in the Netherlands did not exceed 300 kilometres.
Three in ten international trips had a destination located within 150 kilometres.
Border-crossing road transport trips Dutch hauliers by destination, 2015