Prices manufacturing industry continue to fall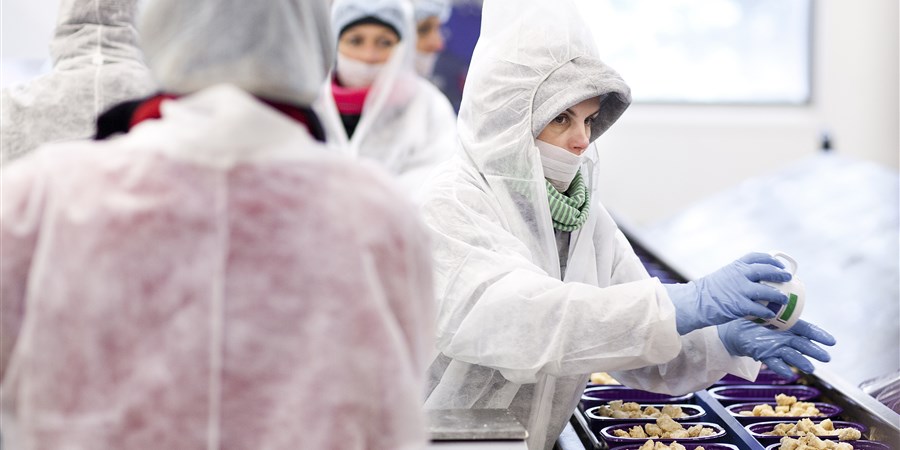 Selling prices of products manufactured in the Netherlands were 3.7 percent down in November from November 2013. In October, prices were 2.1 percent down from twelve months previously. According to Statistics Netherlands,prices of manufactured products are seriously affected by price developments on the oil market. If the manufacturing of petroleum derivatives is not taken into account, manufacturing prices were 1.7 percent lower
Selling prices
Oil prices further down
Prices of petroleum derivatives, chemical, rubber and plastic products were 6.9 percent down in November 2014 from November 2013, after a 3.7 percent price drop in October. Prices in this sector are seriously affected by crude oil prices.
Oil prices fell in November, just as in the preceding months. The price of a barrel of North Sea Brent oil was 64 euros, i.e. 20 percent below the level of November 2013. In October, the price drop on an annual basis was more than 13 percent.
Food, drinks and tobacco products were 3.4 percent cheaper than twelve months previously. Products manufactured by the sector electrical products and machinery were 0.4 percent down. Prices of basic metal and metal products, on the other hand, were 0.5 percent up. Together, these sectors account for nearly three-quarters of Dutch manufacturing output.
Manufactured products 1.7 percent cheaper in November than in October
In November, selling prices of manufactured products fell by 1.7 percent compared to October 2014. Prices on the domestic market decreased by 1.5 percent, prices on the foreign market fell by 1.8 percent.
Index selling prices
More figures can be found in the Business cycle dossier.
For more information on economic indicators, see the Economic Monitor.