Modest growth for manufacturing output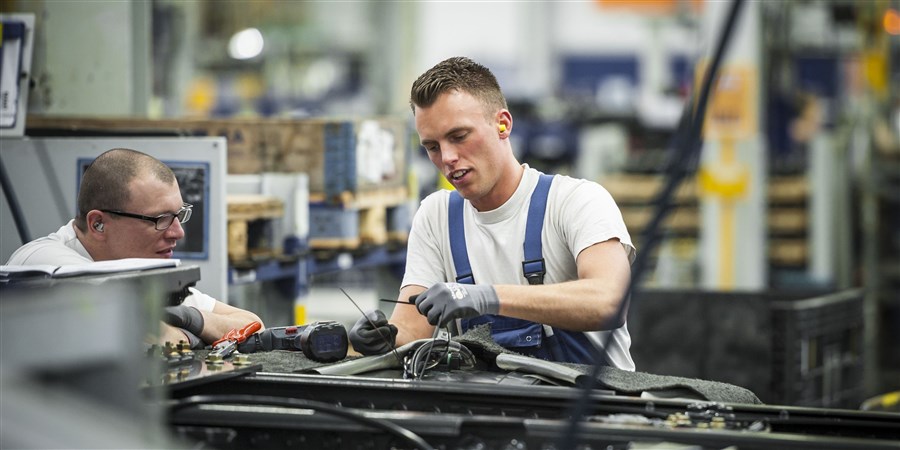 The average daily output generated by Dutch manufacturing industry was 0.5 percent up in May 2014 from May 2013. According to Statistics Netherlands, the increase in May 2014 was far less substantial than in the preceding months.
Manufacturing industry shows a mixed picture
With 5.7 percent, production increased most notably in the sector electrical products and machinery. Output in the sector (basic) metal products and the sector petroleum, chemical, rubber and plastic products grew by 2.1 and 0.4 percent respectively compared to one year previously. Output in the sector food, drinks and tobacco, on the other hand, was down by 2.6 percent. Together, these four industrial sectors account for almost three-quarters of manufacturing output.
Average daily output manufacturing industry (volume)
Manufacturers cautiously optimistic
The increase in manufacturing output is in line with the growing confidence among Dutch manufacturers. The mood among them has gradually improved since October 2012 and is currently cautiously optimistic. The capacity utilisation rate of manufacturing industry improved for the fourth consecutive quarter. Investments in production capacity (machinery and equipment, installations and computers) have also grown in the first months of 2014 relative to the same period in 2013.
Short-term ups and downs in manufacturing output
Figures adjusted for seasonal variation and the effect of the number of working days provide a more reliable picture of short-term output developments. Over the past months, these figures have varied considerably. In February 2014, manufacturing output reached the highest level in more than six years, followed by a substantial decline in March and further growth in April. In May, output levels were 1.9 percent down from the preceding month. Over the past three months, manufacturing output has been lower than in the preceding three months.
Seasonally adjusted average daily output in manufacturing industry
More figures can be found in the dossier Business cycle.
For more information on economic indicators, the reader is referred to the Economic Monitor