Unemployment up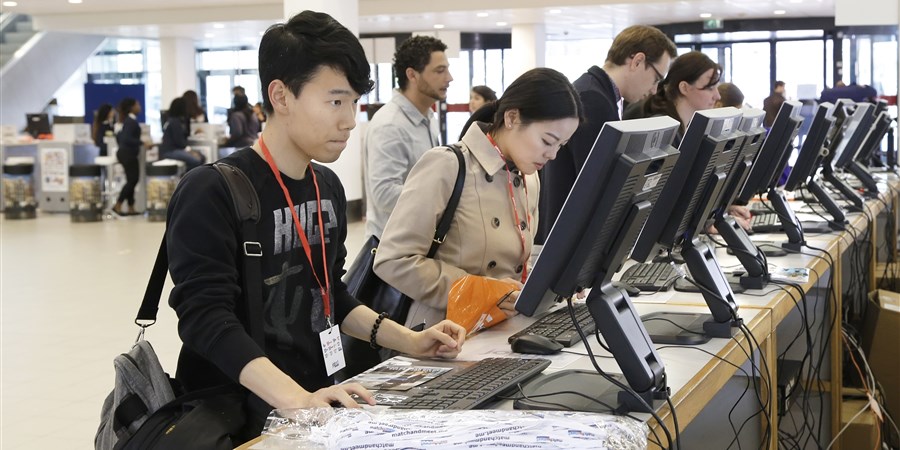 Unemployed labour force 15 thousand up in December
Number of unemployed persons increased by nearly 100 thousand last year
Number of unemployment benefits up by 19 thousand in December
245 thousand benefits terminated due to work resumption in 2013
According to the most recent figures released by Statistics Netherlands, seasonally adjusted unemployment increased by 15 thousand in December 2013 to reach 668 thousand, i.e. 8.5 percent of the employed labour force.
Figures published by the Institute for Implementation of Employees' Insurances (UWV) show that the number of unemployment (WW) benefits was 438 thousand in December, an increase by 19 thousand relative to November and by 98 thousand relative to December 2012.
More people unemployed in 2013
Nationwide, the number of unemployed rose by nearly 100 thousand in 2013, mainly in the age category 25 years and older. Youth unemployment grew by 9 thousand.
The number of unemployed rose rapidly over the first seven months of 2013. Despite the increase by 15 thousand in December, the trend over the past three months was downwards: on average, unemployment fell by 6 thousand a month as more people withdrew from the labour market.
According to the definition used by the International Labour Organisation (ILO), 7.0 percent of the employed labour force in the Netherlands were unemployed in December versus 6.9 percent in November.
Most substantial growth WW benefits in 2013 among over-55s
The number of unemployment benefits rose by 28.7 percent to 438 thousand relative to December 2012. In the past twelve months, the most rapid unemployment rise was recorded in the sectors health care and welfare, transport and storage and agriculture and fishery. The number of female benefit recipients increased faster in 2013 than the number of male recipients. The most substantial increase by age was recorded among over-55s.
Altogether, 613 thousand new unemployment benefits were granted in 2013 and 516 thousand were terminated; 245 thousand benefits were terminated because of work resumption and 187 thousand were terminated due to expiration of the maximum entitlement period. In December 2013, the number of unemployment benefits grew by 4.5 percent compared to November. In December 2012, the increase was 5.5 percent compared to the preceding month.