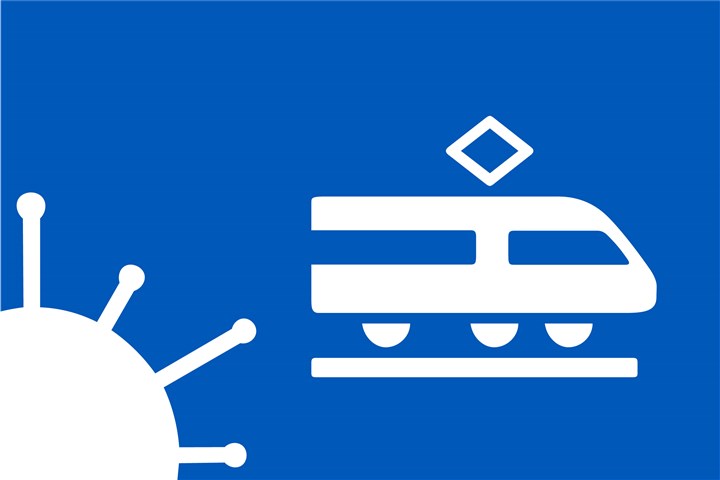 COVID-19 impact on public mobility
How is passenger traffic at the Dutch airports developing?
In November 2020, 965 thousand passengers travelled to and from the five largest Dutch airports. This is 4.9 million fewer travellers compared to November 2019, a decrease of 84 percent. In November 2020, passenger traffic was almost 7 times higher than in April, when the number of passengers was the lowest in 2020 (134 thousand). Of the total number of passengers, 93 percent travelled via Amsterdam Airport Schiphol and 6 percent travelled via Eindhoven Airport. Rotterdam The Hague Airport and Maastricht Aachen Airport together accounted for the remaining passengers. There was no passenger traffic at Groningen Eelde Airport in November. Read more
What were the most popular destinations for departures from a national airport in Q3 2020?
In the months of July, August and September, a total of over 5.5 million passengers travelled by air between the Netherlands and a destination abroad. 87 percent (4.7 million travellers) stayed within Europe. Just over 7 percent flew to and from the Americas, while 4 percent travelled to and from Asia. Passenger traffic to and from Europe was down by 72 percent on Q3 2019. For the Americas and Asia, passenger traffic was down by 87 and 88 percent respectively. Read more
How much has the use of public transport declined?
During the coronavirus crisis, the number of public transport check-ins decreased by up to 90 percent per day relative to one year previously. On 7 July, the first Tuesday on which people were allowed to travel by public transport again, the number of check-ins was approximately half the number on a similar Tuesday in 2019.
How is goods transport developing?
In May, June and July 2020, there were predominantly fewer transport movements in inland waterway, rail, road and maritime transport than one year previously. More information on a weekly basis can now be found on the new dashboard 'Snelle indicatoren Goederenvervoer' (rapid indicators for goods transport). It shows the number of movements for inland shipping, aviation, rail, road and maritime transport. Where possible, information on weight transported (tonnages or container units) and tonne-kilometres can also be found here. This information will be supplemented over time. This dashboard was created in collaboration with the Netherlands Institute for Transport Policy Analysis (KiM), Panteia, Rijkswaterstaat, ProRail, the National Data Warehouse for Traffic Information (NDW), Schiphol, Royal Dirkzwager and the port companies of Amsterdam, Groningen, Moerdijk, Rotterdam and Zeeland.