Working with businesses to collect CPI data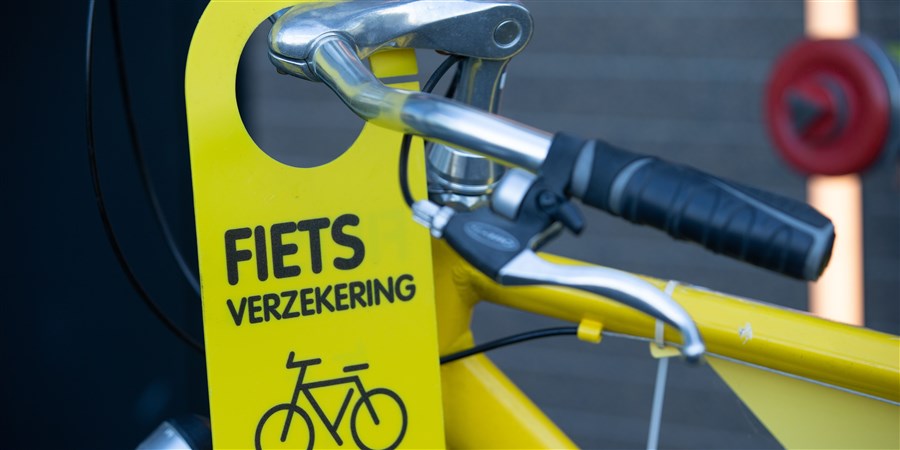 The consumer price index (CPI) is compiled using a range of prices of consumer goods and services. Statistics Netherlands (CBS) works with businesses to collect data for the CPI. This saves companies time, reduces their administrative burden, and ensures that the figures are reliable. Henk Rijpstra, Director of ICT company Rolls Software: 'We are delighted to be cooperating on this.'
The consumer price index shows price fluctuations in the Netherlands, making it a key set of statistics for CBS. The prices of a great many products and services are collected each month: 'Everything people buy, from cradle to grave,' according to CBS researcher Bert van Zanten. 'That's how we calculate the CPI.' CBS collects the data for the CPI in cooperation with businesses such as Rolls Software, which has developed an insurance policy comparison app.
Calculating premiums
Rolls Software director Henk Rijpstra explains: 'We collect information about insurance premiums, or rather the premium rules. Every insurance provider has its own "calculator" with its own rules for how to calculate a premium, for instance based on the type of product or the applicant's post code or age. We've incorporated those calculators into the app, so we have a fast, precise way to calculate the premiums at a variety of insurance companies in a range of different situations.' Rolls Software has also developed a star rating system for the cover a consumer would get with each insurance provider. 'Brokers, individuals and even organisations like Independer and the Consumentenbond [the Dutch Consumers' Association] use that a lot,' says Rijpstra.
Saving time
In the past, CBS contacted all the providers itself to request the insurance premiums for a variety of different conditions of cover. Given all the different factors that affect the amount of the premium, that was a time-consuming task. According to CBS researcher Frank Durville, 'Now that we have access to Rolls Software's analysis database, we can identify the data within half an hour and incorporate them into our statistics.' The researchers have noticed the high level of quality. 'And companies in the insurance industry are happy that they no longer have to take the time to supply us with the data.'
Reliable
'We comprehensively test our data and we have a lot of experience in that area,' says Rijpstra. 'For instance, we know where errors are likely to occur, such as with the transition from one age category to another. We use extra test cases to avoid those issues. Insurance companies won't be able to sell their policies if the prices aren't right, so it's in their interest to give us accurate information in good time. It's actually becoming more common for them not to calculate premiums at all; we do that for them.'
'Rolls' figures are used extensively within the industry,' says Bert van Zanten, 'so we know they're reliable enough to use in our statistics.'
Automation
The collaboration with Rolls Software began with sharing data about car insurance policies. Since then, other types of insurance have been added and the process has become increasingly automated. As Van Zanten puts it, 'We started with an Excel spreadsheet, but now our work is web based. The developments just keep coming.' For Rijpstra, the collaboration with CBS was a natural choice: 'It comes with the role of setting the standard in the industry.'
Modern collection
Since 2000, the way data are collected for the CPI has gradually been modernised. Supermarket chains have been approached to provide transaction data on all the items sold, collaborations between CBS and other companies have taken off, and 'web scrapers' have been introduced to collect prices from websites.
CBS is always looking for ways to make the job more efficient: to reduce regulatory pressure, improve the quality of the figures and keep them up to date. According to Van Zanten, 'The CPI is a monthly figure – it needs to be ready on time. The key condition for new developments is that the figures have to be up to date and reliable.'