CBS launches data ecosystem with various partners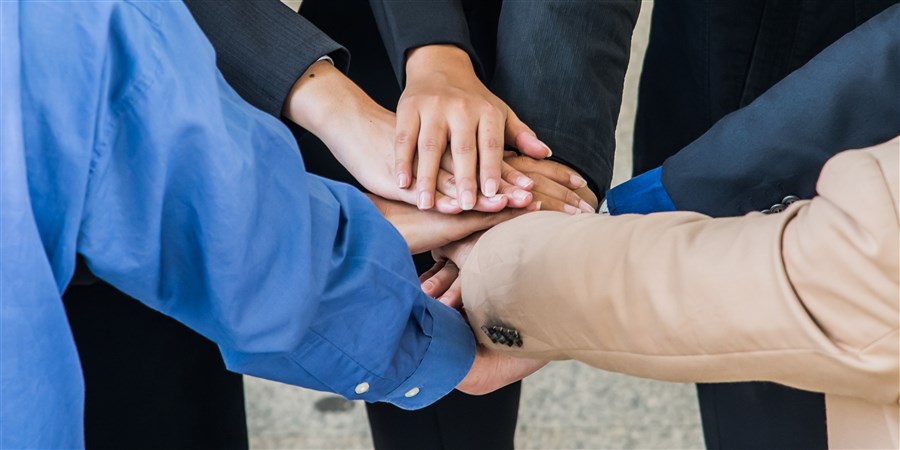 Many governments aspire to data-driven working processes as a way to achieve more effective policy. Statistics Netherlands (CBS) not only supports this ambition as part of its statutory role but can also provide a unique data infrastructure, knowledge and expertise to make it happen. The statistics office is already collaborating with a large number of government bodies and other organisations. However, the need expressed by local and regional parties is more extensive than it can fulfil within the framework of its statutory responsibilities. For this reason, CBS has taken the initiative of setting up a data ecosystem.
Partnerships
Vera de Witte, Director of CBS Policy Staff, is one of the driving forces behind the initiative. 'In the data ecosystem, we establish partnerships for demand-driven development of new products, services, technologies and innovative ideas with the potential for national and international success. The ecosystem encompasses a broad and diverse group of companies, academic institutions and government bodies. Their aim is to achieve a better match between the total range of data products and services, and the needs of municipalities and provincial authorities.'
Good governance
The data ecosystem is aimed at ensuring more efficient support for government, greater reuse of data and more coherent information. It can also establish clear links between supply and demand, allowing targeted investments to be made. 'It's a joint approach that enables us to build a nationwide network of regional and local data relevant to the various social issues facing municipalities and provinces,' De Witte explains. 'This makes CBS data the basis for good governance and winning public trust.' De Witte acknowledges that the data-driven approach can be complex. 'No single party has a comprehensive solution. We need each other's expertise, products and services to consistently raise the level of data-driven work across the board. Collaborating to discover how best to shape this process generates energy and inspiration. Together we achieve more than we ever could alone. This initiative puts us at the international forefront.'
Public values
Bernard Steunenberg is Professor of Public Administration at the Faculty of Governance and Global Affairs at Leiden University. His research covers a range of areas, most notably European politics and policy-making. His faculty is connected to the CBS data ecosystem. 'It offers opportunities for all parties involved in data use. The ecosystem is a place where we can ask specific questions. For instance, how do we deal with artificial intelligence or machine learning? The answers to these questions contribute to responsible social developments and are key to the public values that necessarily underpin our constitutional democracy.' In Professor Steunenberg's view, a great many issues in public administration have yet to be addressed, for example when it comes to keeping staff up to date with developments in the field of data science. 'How should we deal with data and policy? How do you make a visualisation? Those kinds of issues. We are looking into the possibility of providing education in this area.' Steunenberg notes the special significance of having private parties as part of the CBS data ecosystem. 'Working together like this is inspiring.'
Process and technology
Another party connected to the data ecosystem is advisory and research agency BMC. Rob van 't Zand, a senior consultant at BMC, describes their involvement. 'We work exclusively for the public sector, such as municipalities, provincial authorities and government departments. Education and healthcare institutions are also among our customers. In addition to giving advice, we also conduct research, including continuous research in the social domain with a view to obtaining control information. We also advise on education and labour market issues, and increasingly use data to produce our forecasts.' BMC is positive about the CBS initiative. 'We advise municipalities on data-driven work practices, but we have noticed that they don't always know where to source their data. CBS can help them with this, while we can make the connection between the primary process and technology.' Van 't Zand is especially enthusiastic about the meeting between CBS and various partners in the data ecosystem held in Utrecht on 13 June: 'The whole setting was very open for all parties. CBS is transparent about what it wants and what it has to offer in this data ecosystem. With mutual respect and understanding, this set-up is capable of generating impressive results.'
Social return
Bart Drewes is municipal secretary in Bronckhorst, a town in the Netherlands' eastern Achterhoek region. With nine other regional municipalities, Bronckhorst has the ambition to establish a Centre for Social Information. The first steps have already been taken. 'Data are crucial for sound decision-making, services and implementation. The key question is how to organise this smartly and how to select the best partners. It's a question which can be considered at local, regional and national level.' In drawing up these plans, Drewes is also keen to focus on science and business. He is encouraged by the data ecosystem initiative: 'It's a broad and very worthwhile platform where you can find out all about developments in data-driven work and where you can learn from each other. Take municipalities such as The Hague, Amsterdam and Eindhoven. Their data-driven approach is enabling them to achieve impressive results. I also believe in the social return the network can provide.'


Data ecosystem website launched
The website www.data-ecosysteem.nl was launched at a meeting of partners on 13 June. The site enables participants to create their own profile and share cases in the field of data-driven work. There is also a LinkedIn group where they can engage in a mutual dialogue. Are you interested in collaborating with CBS and other parties in the data ecosystem? Send an email to dataecosysteem@cbs.nl.