CBS and SCP deepen cooperation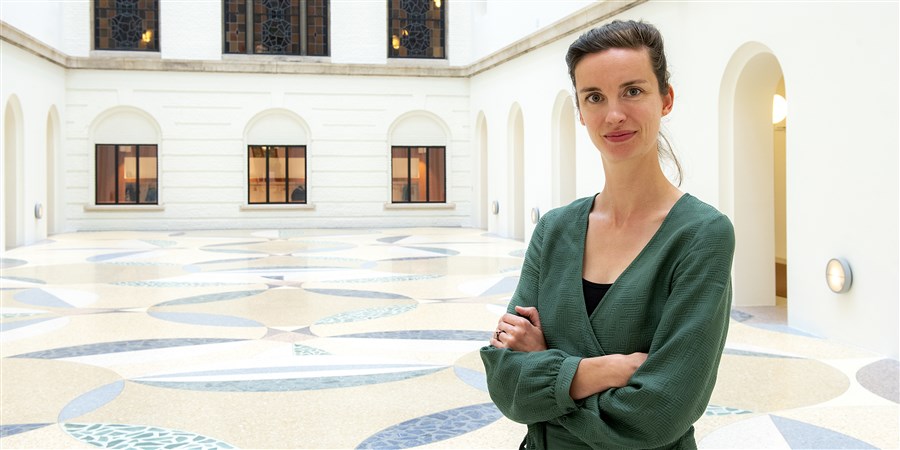 A new collaboration agreement was signed last 21 May by Director Kim Putters of the Netherlands Institute for Social Research (SCP) and Director General Tjark Tjin-A-Tsoi of Statistics Netherlands (CBS). The focus of this agreement is on further deepening of both research and innovation work, with extra attention being paid to privacy, in response to new European privacy legislation that was introduced in May 2018.
Collaboration
CBS has been responsible for the data collection in the so-called 'Survey on Cultural Changes/SCP Living Situation Index' for several years; the same goes for ongoing SCP research into the situation for elderly people living in institutions. These surveys have been producing a very good response, according to Ms. Van de Maat, SCP methodologist and account manager for CBS: 'We have found that elderly people like to share their experiences with the care they receive from their care institution with the public authorities.' Another survey, 'Integration of Minorities', will be started up in the near future with CBS conducting the survey sampling and weighting (a mathematical method which takes a non-representative response to arrive at a representative average which applies to an entire population, ed.). 'These are just some examples of the many different areas in which we collaborate with CBS. It's a very pleasant kind of cooperation.'
Further deepening
The new collaboration agreement builds further on the existing one, which is due to expire after five years. 'With this kind of intensive cooperation, it's always good to lay down a number of arrangements,' says Van de Maat. 'This is how we standardise our cooperation, avoid misunderstandings and ensure a smooth process.' In the new agreement and corresponding Terms and Conditions, extra attention has been paid to privacy in response to the GDPR legislation implemented last year. CBS account manager Maico Hoksbergen: 'The new agreement is more substantive. We aim to step up not only research and publication but also innovation. CBS wants to do more together with SCP than mere data collection; we're seeking closer cooperation with regard to publications, for example. In addition, we are looking at the extent to which data may be used that are already available at CBS.'
Contributing know-how
'The new agreement states that our respective publications shall be dovetailed to an even further extent, as is being done with the bi-annual Emancipation Monitor, ' Van de Maat says. 'This will stave off the figures from getting interpreted slightly differently.' Hoksbergen: 'The Emancipation Monitor is a nice example of the know-how we put together as CBS and SCP.' Upon release of the Monitor of Well-being (a CBS publication presented to the House of Representatives on 15 May 2019, ed.), three planning agencies suggested areas for improvement, stating that the cohesion among the various parts of the Monitor might be illustrated more clearly. 'We can ward this off by joint prediscussion of the publication content: 'It is imperative for public authorities to present a clear picture, ' Van de Maat says.
Different angles
SCP and CBS each work from a distinctive background and fulfill a different role in society. Van de Maat: 'SCP seeks clarification and explanation of trends in society whereas CBS presents the actual facts. These are two different angles, so we do complement each other.' At times, this difference requires some explanation: 'CBS is extremely careful in handling the privacy of both private citizens and businesses. This is why SCP sometimes finds CBS too stringent when it comes to handling requests for the linking of research data. And our staff sometimes ask why weighting of datasets is such a lengthy process. Then my role as an account manager is to explain to my colleagues how CBS operates.'
Innovation
Meanwhile, the account managers at both CBS and SCP keep exploring new opportunities, e.g. by joint reviewing of their work programmes for 2020 in order to find out where these might be mutually reinforcing. They are also taking steps in innovation, explains Hoksbergen: 'We aim to innovate wherever this is possible, e.g. by organising the Time Use Survey (Tijdsbestedingsonderzoek) more efficiently. This survey involves a time-consuming process for the respondents: for one week, they have to keep a diary on how their time is spent every ten minutes. We are now looking into more modern, digital methods to do this, together with SCP.'