Statistics Estonia to coordinate data governance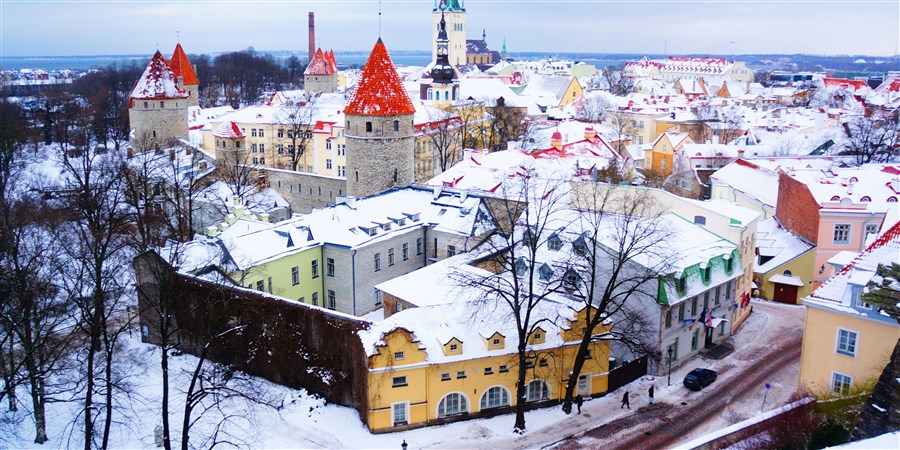 Recently, a delegation from Statistics Estonia paid a working visit to Statistics Netherlands (CBS). The purpose of this visit was to exchange knowledge and experiences in the fields of big data, innovation and data governance. Mart Mägi, the Director General of Statistics Estonia as of 2017, elaborates on the course his organisation will be sailing in the coming few years.
Coordinating data governance
In 2018, Statistics Estonia launched a new strategy for the period 2018-2022. This strategy addresses the organisation's aim to produce statistics more quickly while minimising the response burden on both businesses and citizens. Another element in the strategy is addressing the high expectations in Estonian society regarding the use of data. 'We aim to transform Statistics Estonia into a national data agency,' says Director General Mägi. 'This means our role as a producer of official statistics will be enlarged by data governance responsibilities in the public sector. Taking on such responsibilities requires a clear vision of the whole public data ecosystem and also agreement to establish data stewards in most public sector institutions.'
New legislation
At the time of Statistics Estonia's working visit to CBS, the Estonian Parliament passed new legislation that effectively expanded the number of official tasks for Statistics Estonia. Mägi elaborates: 'Most importantly, we shall be responsible for coordinating data governance. The detailed requirements and conditions of data governance will be specified further in the coming period.' Under the new Act, Statistics Estonia will also have more possibilities to share data with other parties.
Disseminating statistics
There are two organisations in Estonia producing official statistics: Statistics Estonia and the Central Bank, which has a statistical department. The bulk of statistics are produced by the statistical office, with 95 percent based on EU legislation. 'In this time of information excess, data are available everywhere,' says Mägi. 'This makes it all the more important to offer reliable statistics. Priority goes to offering statistics to key organisations such as ministries and Parliament. Aside from this we regard it as a challenge to expand the dissemination reach of our statistics. For example, by developing dashboards for ministries, municipalities and trade unions.' Part of the working visit by the Estonian delegation was a tour of the division Corporate Communication and news (CCN) at CBS. Mägi expresses admiration for the way in which CBS disseminates its statistical information: 'Such an approach should be adopted by all statistical offices.'
Big data projects
Statistics Estonia is fully committed to producing statistics which are based on big data. Mägi explains: 'At the moment, we are actively working on two big data projects. One project involves the use of smart electricity meters. In this project, we are looking into ways to visualise business and household electricity consumption information. The second project involves web scraping of prices and enterprise characteristics. This project is still in an initial phase, but we can already see that the use of web scraping can improve the efficiency of our production process.' We are aiming to extend the web scraping project by also identifying e-commerce and innovation activities of enterprises.'
Think-tank service
Yet another ambitious goal for Statistics Estonia lies in the field of data science. 'Similarly to Statistics Netherlands, we established experimental statistics and data mining activities years ago. Last year, we developed a so-called think-tank service, providing insights from data into all aspects of our lives. Think of birth, education, employment, et cetera. Our key clients are the various ministries, municipalities and the private sector. The main aim in the coming years is to speed up service time thanks to visualisations and data lake solutions.' CBS serves as a source of inspiration in the fields of data science and big data: 'We believe CBS' approach to seeking collaboration with municipalities and its handling of big data commands respect.'