Explosive growth in use of CBS open data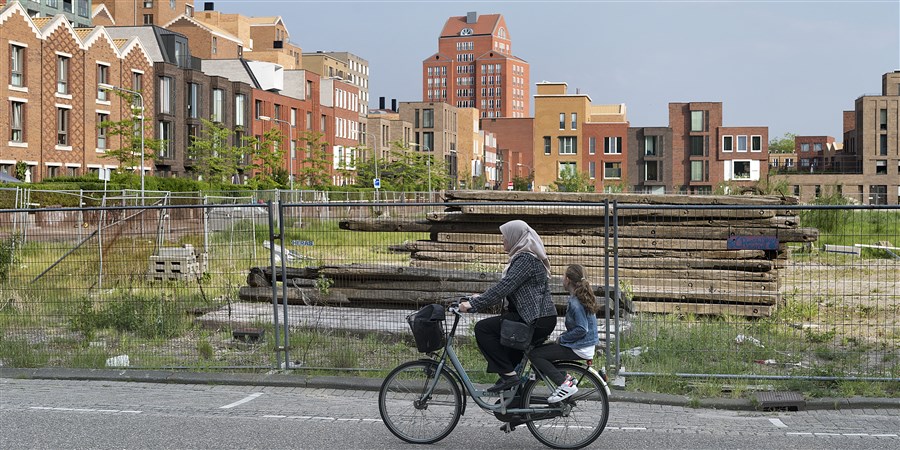 The use of open data produced by Statistics Netherlands (CBS) has grown explosively throughout the past period. Although it has been only four years since CBS launched its portal, there were more than 3.2 million open data retrievals in the second quarter of 2018 alone. Users – including the public and private sector – are increasingly able to find their way to the more than 4,500 CBS datasets.
Greater transparency
The open data portal was launched in June 2014. 'The introduction addressed the need for greater transparency within society,' explains Erwin van Mierlo, senior policy advisor in charge of open data at CBS. 'The portal enhances the accessibility and reusability of CBS's statistical information. Users of CBS data can save a considerate amount of time and money by using the direct interface.' Another major advantage of open data is that they always offers the latest available information. 'This fits in well with CBS's policy of figure consistency,' Van Mierlo says. 'Having different figures coming up all the time is not desirable, for example at a time of public debate.'
Just begun
Despite the explosive growth in the number of open data retrievals, we have only just begun, according to Van Mierlo. 'Open data is a huge growth market. Still far from everyone is familiar with it, but we see it being used more on a monthly basis.' One of the features of open data is that users remain anonymous. 'Based on what we see in the market, we believe not only authorities but businesses and private citizens as well are using open data increasingly often,' Van Mierlo concludes. He predicts that the advance of reference datasets (i.e. datasets that are essential in facilitating the reuse of government data such as CBS's population and index figures, ed.) will even further boost the use of open data.
Growth in the private sector
The use of open data use is being promoted vigorously, and not only within the public sector; the private sector as well recognises its added value more and more. Companies in sectors such as real estate are using CBS open data, e.g. 'Key figures districts and neighbourhoods', to optimise their own services. An example is the company HomeShow, which focuses on agents and real estate professionals by offering special software, for instance software which enables agents to launch a micro-website for an individual property fully automatically. 'The agent merely needs to submit an object code. As we have realised various links to the NVM (the Dutch branch organisation of real estate agents and appraisers, tr.), all object data such as size, contents and energy label are retrieved automatically,' founder Jocco Paasse of HomeShow explains.
More than 3.2 million CBS open data retrievals in the second quarter of 2018 alone
Good indication
By realising a link to the 'Key figures districts and neighbourhoods' of CBS in a similar fashion, HomeShow is able to unlock a great deal of specific information about the neighbourhood in which the object is located. 'We are very happy with CBS's open data, as they enable us to add details on every single neighbourhood and district in the Netherlands. For aspiring property buyers, this means they will be able to view the walking distance to, for example, the nearest school, nursery, supermarket or GP at a glance. They will also get a good indication of the population in the area in which they may settle.'
Agent customer base
Paasse has noticed how the concept of a micro-website for an individual property appeals to real estate agents. In three and a half years' time, HomeShow has engaged almost 400 agencies as its customer base. 'Agents do not have the technical know-how to accomplish these things by themselves. We help them differentiate themselves in the housing market, as property sellers are also attracted to this concept'. According to Paasse, Funda and HomeShow's micro-website service are not getting in each other's way. 'On the contrary, they complement each other. People use Funda for their initial orientation, while our concept comes into play when there are concrete signs of interest in a certain property.' Paasse wants to further refine the concept of HomeShow in the near future. The availability of open data will play an important role in that process as well. 'For example, we would like to start providing information about noise pollution and the number of domestic burglaries in a given area. This is something we would like to discuss in more detail with CBS.'